How to Manage Moisture in Your Walls
Posted in Mold Removal, on May 20, 2022
---
As temperatures rise around the Greater Toronto Area, an uptick in humidity often brings a specific set of troubles to the city's commercial and residential properties. In many cases moisture that builds in the walls and building materials is a surprise that's out of your control. To stop it from developing into a serious problem requiring mold remediation in Toronto, regular checks and inspections can help streamline mold detection and black mold removal in Toronto.If left too long, moisture may result in a severe outbreak of toxic mold.
To learn how to navigate moisture and mold remediation in Toronto, read more or contact Canada's Restoration Services for the best black mold removal in Toronto and elsewhere in Canada.
Why Prevent Moisture?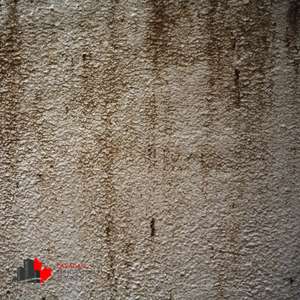 Moisture should always be minimized in your home, especially during the warmer months. If your property has a moisture problem, either from poor ventilation, leaks, or unrestored water damage, mold infestations rapidly develop. In some instances the species of mold is toxic and extremely harmful. But even if you don't need black mold removal, all mold is a health risk that is best avoided altogether. When moisture reaches your walls it is absorbed by drywall, insulation, and wood facilitating mold outbreaks.
How to Check for Moisture
Excessive moisture in walls is often noticeable with close inspection. If the moisture within your walls has caused mold outbreaks, it's easy to find the black spores lurking in the corners of your walls, window panes, or ceiling.
Water damage, the most common prerequisite for mold, is signaled on walls in a few key ways: peeling or bubbling paint, discolouration, fading, or staining. If around your wet drywall, you notice the distinct pattern of black mold on your walls, contact Canada's Restoration Services for comprehensive and safe mold remediation in Toronto.
Another way to tell if moisture is trapped within your walls is to check the strength of your wall. Drywall will be soft if it's damp, and if you suspect there's a moisture problem, press on the wall and see if it has a little bit of give. If the wall feels soft, even in the slightest, there's a leak or humidity problem that needs your attention.
How to Reduce Moisture in Walls
There are numerous ways to minimize excess moisture on your property. To begin with, identify the water source. Common culprits include leaks, burst pipes, condensation, or poor ventilation. If water damage is the issue, then your home should be thoroughly inspected and repaired for any damage; once restored, preventative measures should be implemented to keep moisture out of your walls and property. Ventilation should be improved and continuous — airflow allows humid and stale areas to dry out and prevent mold spores from lingering.
When it comes to reducing moisture in your home, the proper steps must be taken. Invest in a dehumidifier, check the state of the insulation in your property, and if mold growth is apparent, contact a professional for mold remediation services in Toronto.
When to Call a Professional
A professional should be contacted at the first sign of a moisture problem in your walls. Even if there isn't an evident mold infiltration in your property, getting a professional as early as possible will minimize the chance of severe mold outbreaks that may even lead to toxic mold infestations. For efficient, in-depth, and advanced mold inspections and removal services, Canada's Restoration Services is the industry leader.