How Mold Affects Natural Fibre Carpets
Posted in Mold Removal, on May 09, 2022
---
While natural fibre carpets are a beautiful addition to your home decor, they are highly susceptible to mold infestations because of their organic makeup. If you notice discolouration around your carpet or a foul odour in the area, there's a good chance mold is the culprit. To find out if mold is the problem, contact Canada's Restoration Services for an inspection and mold remediation in Toronto. The most effective way to eradicate mold from your natural fibre carpet — and the entirety of your property — is with professional mold removal from restoration companies in Toronto.
Here's what you can do to handle mold in your home and your carpet.
Why Does Mold Infest Natural Fibre Carpets?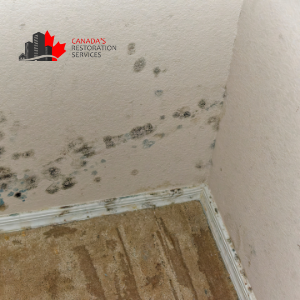 Natural fibre carpets are more vulnerable to mold than synthetic carpets due to the presence of organic material and its high moisture absorbency. Natural fibre rugs, which are commonly made of jute, wool, cotton, or seagrass, absorb humidity and water far more than synthetic carpeting. As a result, it's not unusual for natural fibre carpets to be the subject of mold remediation in Toronto since these carpets create the ideal conditions for mold growth.
What is Attracting Mold in Toronto
Mold spores seek a humid and dark environment full of organic materials, and natural fibre carpets give them what they need. If your jute or cotton rug is placed in a humid area of your home — around your kitchen, near your door — mold growth is inevitable. While you may not actively look for mold growth within your natural fibre carpet, you should keep your nose on high alert.
Mold Detection in Natural Fibre Carpets
If mold has infiltrated your wool or cotton rug, you'll be able to smell the familiar yet deeply unpleasant musty odour. Not only will you smell it, but if mold is present in your home, it will impact your health. Symptoms of mold exposure will appear as congestion, coughing, and trouble breathing. Eliminate the odour and protect your health by contacting our team of certified professionals for mold remediation in Toronto. Canada's Restoration Services is one of the premier restoration companies in Toronto, and our team will conduct comprehensive and advanced mold testing and removal services, ensuring that your home is free of mold outbreaks.
Action, Prevention & Mold Remediation Toronto
The fear of mold should not stop you from purchasing a natural fibre rug. There are numerous ways to minimize the likelihood of mold infiltrating your natural fibre carpets and keeping your property free of mold. To begin with, do not put it anywhere near water or any part of your home that could become damp, like basements, kitchens, or covered patios.
To keep mold growth away from your natural fibre carpet, ensure it stays dry. Clean up spills right away, take off shoes, and clean your pet's paws if they go outside. Aside from being diligent about moisture seeping into the carpet, it's wise to perform regular cleaning to minimize dust and lingering moisture.
Natural fibre carpets are vulnerable to mold outbreaks. Avoid mold infestations in your home by being diligent about keeping your natural fibre carpets clean, dry, and away from humid areas of your property. However, if you discover mold under your carpet, it's worth calling a professional for mold remediation services.