Effects of Mold on Your Employees
Posted in Mold Removal, on October 25, 2022
---
Mold is often inescapable. It exists outside in an extensive range of species, and spores will easily enter properties by attaching themselves to people or pets. However, when mold enters and the spores settle inside, it is hazardous to everyone in its vicinity. Mold at work may have dire consequences on businesses and employees, especially when mold removal in Toronto isn't conducted immediately after discovery. By contacting a trusted restoration company in Toronto, like Canada's Restoration Services, mold can be eliminated promptly, so you can protect your employees and your space.
Continue reading to learn more about the effects of mold in the workplace.
Symptoms of Mold Exposure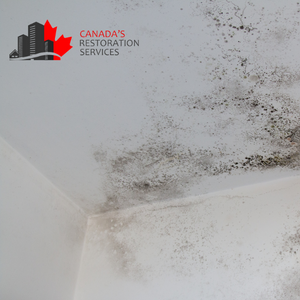 When employees become exposed to mold, even over a short period, it will have dire effects on their health. Mold exposure typically results in symptoms similar to a cold, like congestion, coughing, or sneezing. Some may face more severe symptoms, like skin irritation, eye irritation, fatigue, migraines, respiratory problems, shortness of breath, or even memory loss. However, the severity of these health effects depends on the mold species. To determine the species of mold present in your workplace, get in touch with trusted restoration companies in Toronto, like Canada's Restoration Services, for an in-depth mold inspection.
Increased Employee Absences
Once employees feel the effects of mold exposure, there may be an increase in employee absences. Some may mistake mold exposure symptoms for a common cold, making them call in sick until they feel better. Others may be allergic to mold or have an increased sensitivity to it, resulting in respiratory or lung infections, making them unable to work until they feel healthy. In order to keep employees healthy and safe, contact Canada's Restoration Services for mold removal in Toronto.
Unwelcoming Atmosphere for Customers
Poor air quality, a pungent smell, and the appearance of mold creates an unwelcoming atmosphere to customers. In addition, they may end up leaving your business feeling unwell due to mold exposure, decreasing their chances of returning swiftly to your business.
Responding to Mold at Work
There are precautions you can take when responding to mold infestations at the workplace. The first order of business is to conduct professional mold removal to ensure all sources of growth are eliminated. Following mold removal, all moisture problems, like leaks, water intrusion, or condensation, should be repaired. In Ontario, employers have a legal responsibility to take every precaution possible to protect employees from mold. To ensure that your employees are safe and healthy, it's necessary to conduct mold removal from restoration companies in Toronto and to prevent mold infestations from returning.
How to Eliminate Mold
To ensure mold is eradicated from your place of business, professional mold remediation is the best course of action. At Canada's Restoration Services, our team uses advanced equipment, conducts air quality testing and utilizes a comprehensive and strategic approach in order to effectively eliminate pesky mold outbreaks. If you discover unsightly spots of mold in your workplace or smell the pungent odour, don't hesitate, and contact a professional for mold removal in Vaughan, Mississauga, Toronto, and the surrounding GTA areas.