DO'S AND DON'T'S FOR FIRE AND SMOKE DAMAGE
Posted in Fire Damage, on August 12, 2020
---
Fire is one of the crucial elements of nature. Any person as well as an object cannot escape the presence of this element. The fire of a candle seems pleasant but when it goes out of control, it can even bring down Amazon forest or even a continent.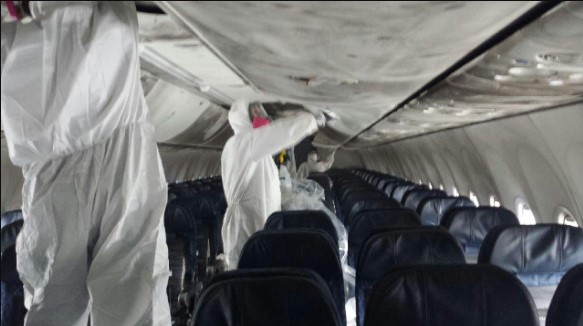 Sometimes, the spread of fire is not in the hands of the human, but the after-effects of the fire damage and the smoke damage have to be handled carefully. There are certain precautions suggested by almost every cleaning and restoration company to be taken after the fire damage
Do make the first call to the insurance agent. Not only is it required that one should file the claim as soon as possible, but it is also in their best interest.
Do take pictures of the damage. The victim will need to prove to the insurance company that anything damaged was actually damaged in the fire, so taking pictures of everything can make that step easier.
Do not wipe or attempt to wash fire residue from walls, ceilings, or other absorbent surfaces. It is important not to tamper with any of the damage before it has been assessed by the assigned insurance agent.
Do not use carpeting or furniture impacted by heavy smoke residues or debris until they have been safely cleaned.
Do not use food items or canned goods that were exposed to the heat of the fire.
Do not turn on computers, televisions, stereos, or electrical appliances until they have been professionally cleaned and checked. The fire could have damaged the electrical circuits which may be hazardous.
The cleaning and restoration company should be contacted as soon as possible after the fire damage. Coping up from the loss may be difficult, but bringing the life back on track is also imperative.