Common Steps Homeowners Tend to Neglect After a Water Damage
Posted in Flood & Water Damage, on June 24, 2019
---
Water damage in Edmonton can easily escalate to a catastrophic disaster when immediate actions are not taken. In addition, the cost of cleanup and repair will continue to rise if the damages are not dealt with in a timely manner. When dealing with any kind of water damage, including from a burst pipe, sewer backup, leak, flood or sump pump failure, it is imperative for homeowners to take quick action to reduce potential damages and minimize costs.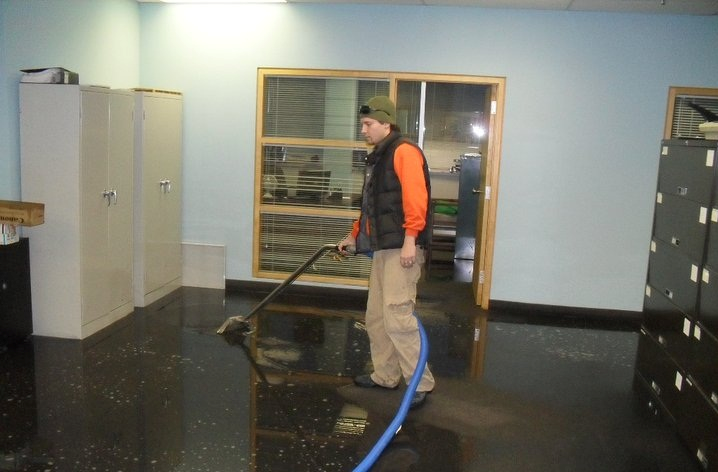 We understand that water damages and floods happen unexpectedly and it can be a difficult to manage. However, no matter the size of the job, it is imperative to execute professional water damage restoration. Here are some important steps homeowners tend to neglect after a water damage in Edmonton:
Inspection – A common step that homeowners forget to take is to get a professional to conduct an inspection after water damage restoration. While it is understandable to assume that your home is safe to occupy after clean-up and restoration is finished, it is beneficial to have a professional inspection completed. After completing effectively water damage cleanup services, our IICRC certified professionals will inspect your property to ensure that there is no visible structural damage, loosened or compromised foundational elements, foundational warping and/or holes, which can all cause safety hazards to you and your loved ones.
Documentation - Failure to document details of the damage and restoration can also hurt your chances of getting full insurance coverage for the professional work done in your home. It is best to get in touch with your insurance provider from the beginning (once the damages have occurred), so that you are able to understand what is required from your end and minimize any chances of not having your insurance provider cover the damage cleanup.
Protective Wear - Many homeowners also neglect protecting themselves during water damage clean-up. Wear proper gear when entering your home, even when you are only doing so to inspect the progress of the clean-up and restoration. High-category flooding can pose many health risks that can lead to other issues, and expenses, in the long run.
Following a water damage, it is essential to contact a licensed and certified water damage restoration company in Edmonton. The experts at Canada's Restoration Services have the training, skills, equipment and experience to provide professional restoration services. No matter the size of the job, we have worked on thousands of commercial and residential cleanup projects. With over 15 years of experience, our highly trained technicians operate 24 hours a day, 7 days a week and guarantee to be on site within 45 minutes.