Common Causes of Basement Flooding in Toronto
Posted in Flood & Water Damage, on December 10, 2018
---
Basement flooding is one of the most common causes of water damage in homes and business properties. Left unaddressed, a flooded basement in Toronto can cost you thousands of dollars in damage. Many insurance companies do not cover all types of water damages. It is crucial to contact an emergency restoration company, such as Canada's Restoration Services, who has 10+ years of experience and completed over 10,000 inspections and jobs nationwide. Canada's Restoration Services works with every insurance company across Canada to help ease any burdens during disasters such as floods and sewer backups in Toronto. Prioritizing water damage cleanup will also help improve mold removal in Toronto and enhance responses like asbestos removal in Toronto.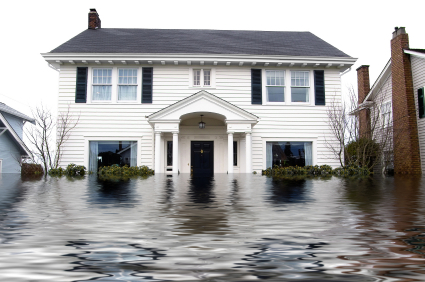 Water damages and floods are never expected or prepared for. Heavy rains can't be helped, but many other causes of a flooded basement Toronto are verily preventable with basic home maintenance including:
Plumbing Leaks – Leaky pipes and plumbing systems that run through the basement put this part of the home at high risk of flooding. The amount of water that these pipes carry could be enough to cause flooding in case of a break or leak. Preventing a flooded basement Toronto due to plumbing trouble is all about ensuring proper maintenance of your pipes, ranging from securing their connections to sealing potential leaks and addressing possible damage that can lead to a bigger mess.
Sump Pump Failure – When your sump pump fails, it can cause water to back up into your basement, filling it up with rainwater especially during heavy rainfall.
Window Leaks – Pipes are not only the only things that could cause water leaks into your basement. Sometimes, windows in disrepair can also cause water to accumulate and cause flooding. Regular maintenance of windowsills is relatively inexpensive and less expensive than having to deal with the damages caused by a flooded basement.
Foundation Leaks – Cracks and leaks in your home's foundation may also cause water to get into your basement. This is especially true when your foundation is close to groundwater, which can seep into cracks, especially during rainstorms. Foundational cracks can likewise be dangerous when there are water pipes, sewers, and storm sewer lines under the building, as these can accelerate mold and mildew growth due to constant exposure to moisture.
Poor Drainage – Faulty drainage systems may also lead to serious flooding especially when there are small openings in your foundation. Poor drainage can cause flooding issues particularly during times of heavy rainfall and when snow begins to melt.