Mold Testing: Do You Have Toxic or Non-toxic Black Mold
Posted in Mold Removal, on July 17, 2020
---
Do You Have Toxic or Non-toxic Black Mold at Home?
Did you just saw a black mold and want to know whether it is toxic mold or not? –Well, mold testing is the answer! No matter what color or texture mold is, we abhor them and this is where Restoration Companies in Canada come at service. Mold growth can be caused by a multitude of reasons such as aging construction, poor ventilation, excessive humidity or leaking pipes which can be harmful therefore mold removal is necessary!
Find Out about Black Mold Testing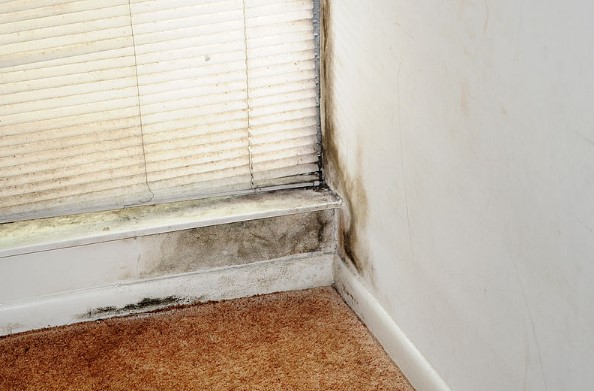 But before that determine whether the black mold is toxic or not. For this reason, the Mold testing service should be used. It ascertains the accuracy of whether or not black mold is toxic or non-toxic in nature. Canadian Restoration Company generally collects the physical sample and get it tested in the laboratory. Most commonly restoration companies use Air Quality Testing for the purpose of testing. It would help you to know detailed results and helps to plan a safe way for mold removal.
If it comes out to be toxic mold after testing then what you should do next is to look for a remedy. Toxic black mold has serious effects on human health because it releases toxins in the air. Here, Professional mold removal and remediation services help. With 24/7 restoration company services in Toronto, Montreal, Ottawa, Edmonton, and Canada, you can choose the preferred remediation service for mold removal. Black Toxic mold removal and six steps Mold Removal procedure is most commonly used to deal with the mold removal process.
There are many restoration service providing companies in Canada providing free inspections which includes identifying the source, mold testing, suggesting mold removal and remediation services, and providing an estimate in a timely manner. In fact, keeping the pandemic COVID-19 in mind, restoration companies are providing remediation services for the removal of mold very carefully.
Everyone reacts to mold differently and so do companies therefore it is important to hire the right company carefully. Mold is an unwanted substance that no one wants to grow around the home therefore make sure if you see it next time, get it tested and removed for the safety and health of your family.