How to Control Asbestos in the Workplace
Posted in Asbestos Removal, on September 10, 2020
---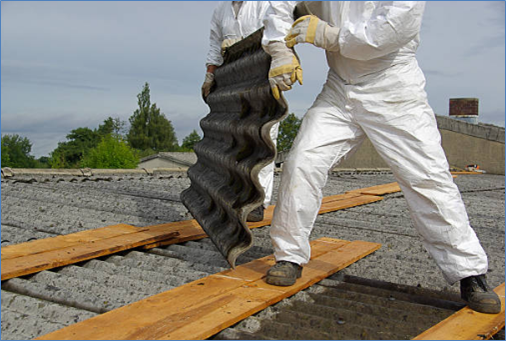 Did you know in the year 2016, nearly 2 million people around the world were diagnosed with one form of lung cancer? Out of this staggering figure, around 3000 people were directly involved with working with asbestos in the immediate environment.
Despite the general belief in Edmonton that asbestos is a burden of the past; the exposure persists even today especially for construction workers and abatement specialists. It is for this reason, it is very critical to understand how asbestos can be controlled in today's modern world. Even the most qualified professionals and workers are not thinking enough to manage & control it over asbestos removal.
But by merely following these simple steps one can manage asbestos in the environment.
Take Asbestos Assessment Training: The companies should always ensure that the experts in their teams know how to manage the exposure. There are even certified asbestos removal courses, in-houses specialists who teach how to deal with the excess. In fact, there are certain national agencies that are pro at treating this damage.
Know The Law: Having a good understanding of national and state laws surrounding the use and removal can also help companies manage asbestos. Just by following the prescribed guidelines of association, the employers can save themselves and their staff from asbestos fibres that damage the lungs.
Keeping A Track Of Asbestos: Your place of work should have an up-to-date asbestos register that tracks the last cleaning date, the last maintenance date etc. Though a minute step, this can make a huge difference when assessment or some legal allegation arises.
The Right Tool Equipment And Clothing Matters: There are certain tools and equipment that just shouldn't be used in any environment containing asbestos. For example, high-pressure water sprays and compressed air must not be used on asbestos. The PPE must also be provided to the ones working with asbestos. This includes disposable coveralls, gloves, footwear, as it is generally safer to completely dispose of clothing after asbestos exposure rather than washing it.
Though asbestos removal is a long, procedural task, however, several restoration companies can help fight this woe in Edmonton. Remember, with the right tactics, practices, one can easily enhance the safety at the workplace and manage asbestos.