5 Things to Do Before Moving Into A Home with Mold
Posted in Mold Removal, on July 26, 2021
---
Moving into a new home in Montreal can be a lot of work. You're often met with countless surprises, from home improvements to unexpected costs and even the presence of mold. If a seller doesn't conduct a mold removal in Montreal before selling their home, it can be a rude awakening when you're ready to move in. At first, there can be no signs of mold anywhere in the house until a few weeks or months in when you notice the musty odour and allergic symptoms. If you are purchasing a new home, get a mold inspection in Montreal from a trusted professional to put your mind at ease, and better prepare you for what comes next.
Here are 5 steps you can take to ensure your new home stays mold-free.
Mold Testing and Inspections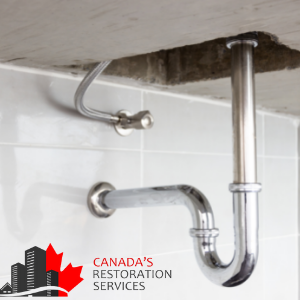 When it comes to mold in your home, it's always a good idea to look out for areas most susceptible to mold growth, such as showers, water pipes, plumbing fixtures, often in bathrooms, attics, kitchens, and basements. Visible types of mold include mildew, which starts out as tiny black dots but can grow into larger colonies. These larger colonies can ultimately lead to rot in the walls and structure of your home. However, even if you can't see mold, there's still a chance it could be present.
The best way to identify mold and its potential risk is with inspections and testing before you start to move in. Never do mold sampling or testing yourself. The professional team of IICRC certified technicians at Canada's Restoration Services conducts free mold inspections in Montreal. We test air quality and mold swabs, effectively identifying the source of the mold growth and the scope. Testing for mold allows our team to determine what species of mold is present in your home and how hazardous it is.
Mold Removal and Remediation
If you detect mold prior to moving in, you can facilitate the ease and speed of Mold removal in Montreal. Don't wait for mold removal. The faster you begin remediation, the more effectively traces of mold will be contained, enabling healthy renovations and a more straightforward move into your new home. Canada Restoration Services guarantees the complete elimination of mold in your home, and we provide a secondary clearance as a way to give you that extra assurance and security.
Monitoring Moisture and Humidity
Older homes are more susceptible to moisture in the air and around the structure, which increases the chances of mold infections especially considering that humidity is quite common during the summer in Montreal. If you notice excessive moisture around your new home, it's beneficial to monitor it. One way to effectively measure moisture in the air is with a hygrometer, which will clearly convey your home's humidity level, which should average at around 35%. If you notice a higher read on your hygrometer or see signs of peeling paint or water leaks, it's a good idea to get a mold inspection in Montreal.
If you notice excessive humidity in your home, which is common during Montreal summers, do what you can to decrease it. Leverage proper ventilation and a dehumidifier, especially in the hot months.
Cleaning with Fungi-Killing Disinfectants
Once the moisture and mold have been cleaned up, disinfect the area with fungi-killing disinfectants to properly sanitize the area. Disinfectants that are antimicrobial kill fungi and micro-organisms and even stop the growth of new mold spores.
Contact Canada Restoration Services today for certified and knowledgeable mold inspections in Montreal.