Mold Removal Aurora
Call Today for a FREE Mold Inspection - 1-888-551-0514
Canada's Restoration Services provides Aurora with certified professionals who can remove mold, ensuring that your home or property are brought back to safe, healthy living environments. With all of the best equipment, our teams are able to remediate and remove any type mold on any surface. Our objective is to ensure that all presences of mold has been removed whether it was visible or not. Our team uses various methods such as media blasting, air scrubbers and negative air machines, containments and eco-friendly antimicrobial agents to remove all contaminates in your home or property.
If you have visible mold growth in your home, call us today to schedule your Free Mold Inspection!
By calling our professional mold removal expert services, we can guarantee that the mold will be gone, but visible or non, and you and your loved ones will not be affected any more. Our services include;
24/7 live agent
Insured, Licensed & Bonded
IICRC Certified
Free visual inspections
Free estimates and scopes of work
100% ecofriendly products
Guarantee Mold Clearance
Mold Certificates
No job is too big or too small!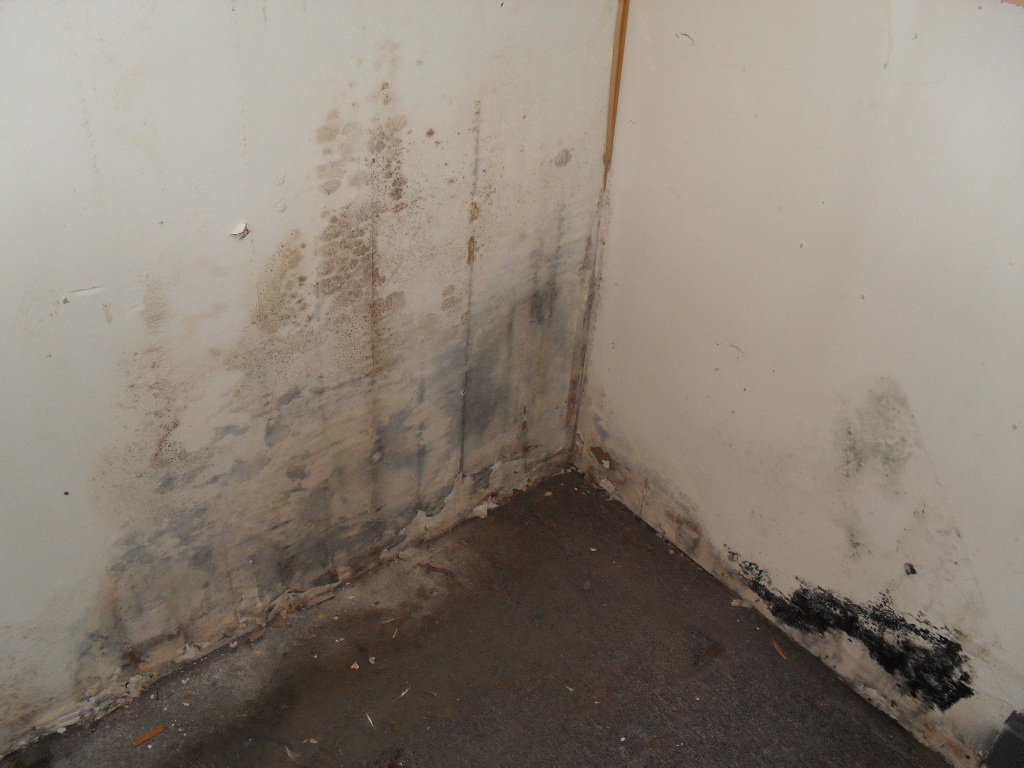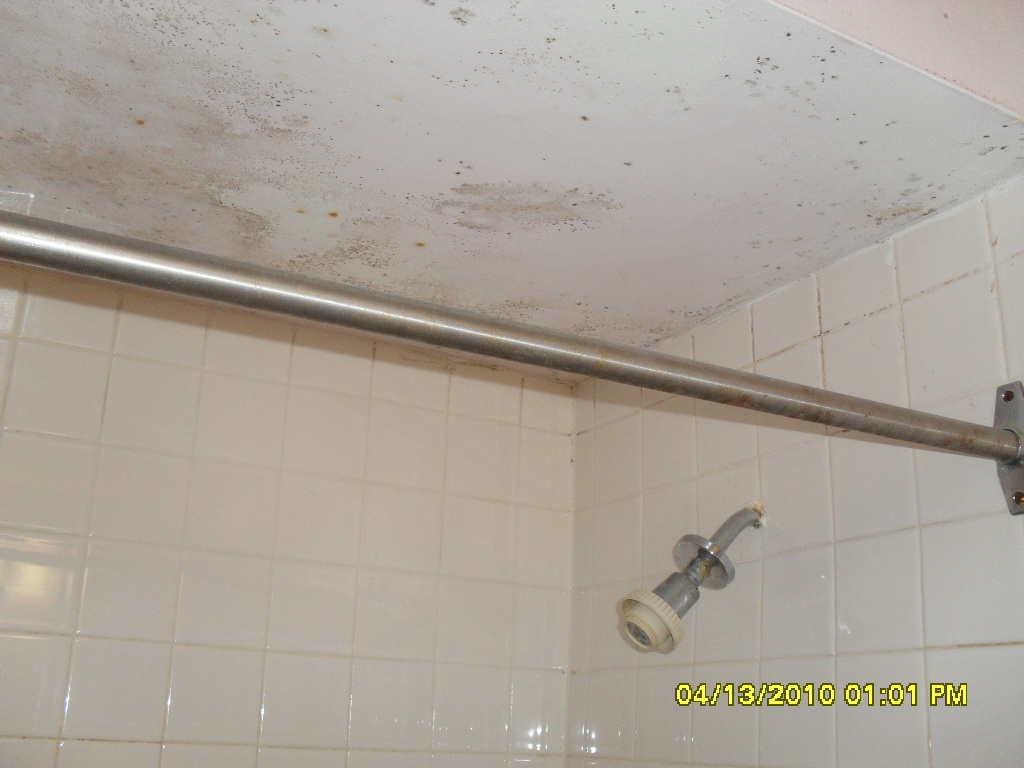 Mold in Basements/Cold Rooms Mold in Bathrooms
Following all Industry Guidelines, we ensure all mold removal is completed by following the Six Step Mold Remediation Process;
Performing a Mold Inspection to identify the area's of concern.
If testing is necessary, bring in a certified 3rd party environmentalist
Prepare a scope of work and estimate following protocols of the

IICRC, Institute of Inspection, Cleaning & Restoration

Perform the Mold Remediation according to the scope and guaranteeing mold-free clearance
Mold Clearance Testing
Providing a Certificate of Completion
Hiring the right professionals when it comes to mold remediation is key. Cross-contamination and spread of mold spores can happen very easily, and only certified, professional mold removal experts, such as Canada's Restoration Services, should be completing the removal process.
To prevent any cross-contamination, we follow the below steps to ensure your home and loved ones are safe from the hazards of mold spores;
Containments - All area's affected are fully contained, isolating the mold growth from the rest of the home
Equipment - Negative Air and Air Scrubbers are set in place and kept running throughout the entire process, cleaning an elevated mold spores in the air.
Hepa-Vacuum - Once all mold is removed, we perform a "Hepa-Sandwich" which includes a full hepa vacuum of entire area, following by a complete anti-microbial wipe down, concluding with another full hepa vacuum.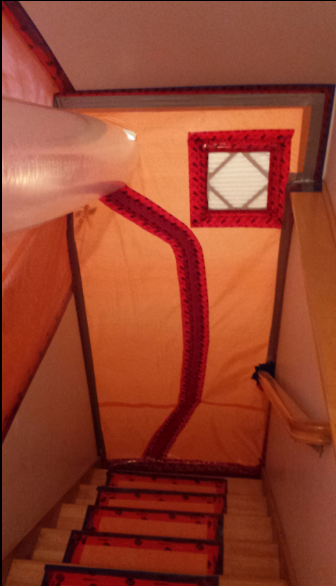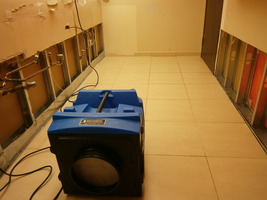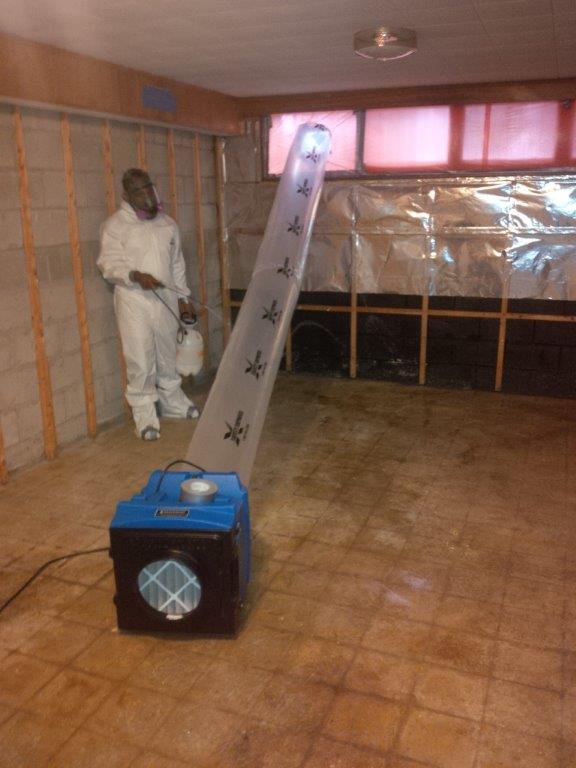 Containment Air Scrubbers Negative Air
It is vital to properly remove any mold growing in your home or building. Inproper remedation process can cause cross contamination and allow the mold to grow in other areas. Allowing mold to linger in the area can cause severe health problems. It has been known to cause many respiratory issues, allergic reactions, nausea, headaches, itchiness and more.
Don't wait until it is too late! At the first signs of mold, Call Aurora's #1 Mold Removal Specialists
WHY CHOOSE CANADA'S RESTORATION SERVICES:
24/7 staff to handle all your Needs
IICRC "Clean Trust" Proudly Certified
Fully licensed, insured and bonded, with 5 million pollution liability
Price Match Guarantee, should estimates follow IICRC guidelines
With your health in mind, we only used plant based products
Certificates provided on all work that we perform
Preferred contractor of Mike Holmes, Makes it Right
Rated the Top Restoration Company of 2015

AURORA: The beautiful city of Aurora is located north above Toronto and is apart of the Greater Toronto Area. With a population of 53,000 Aurora is a growing community that will only continue to grow. The need for emergency services is a must and trusting your local mold removal experts at Canada's Restoration Services, we will provide only the best and quickest support!