Asbestos Testing Toronto, Montreal, Ottawa, Vancouver, and Edmonton
Canada's Restoration Services specializes in asbestos testing and asbestos removal in Toronto, Montreal, Ottawa, Vancouver, and Edmonton. We have performed over 10,000 inspections and jobs nationwide and have been awarded Top Restoration Company. Canada's Restoration Services is an insured, certified and licensed company with highly trained professionals, dedicated to making your home or business asbestos-free. We provide competitive pricing for all asbestos services.

Professional Asbestos Testing Services Across Canada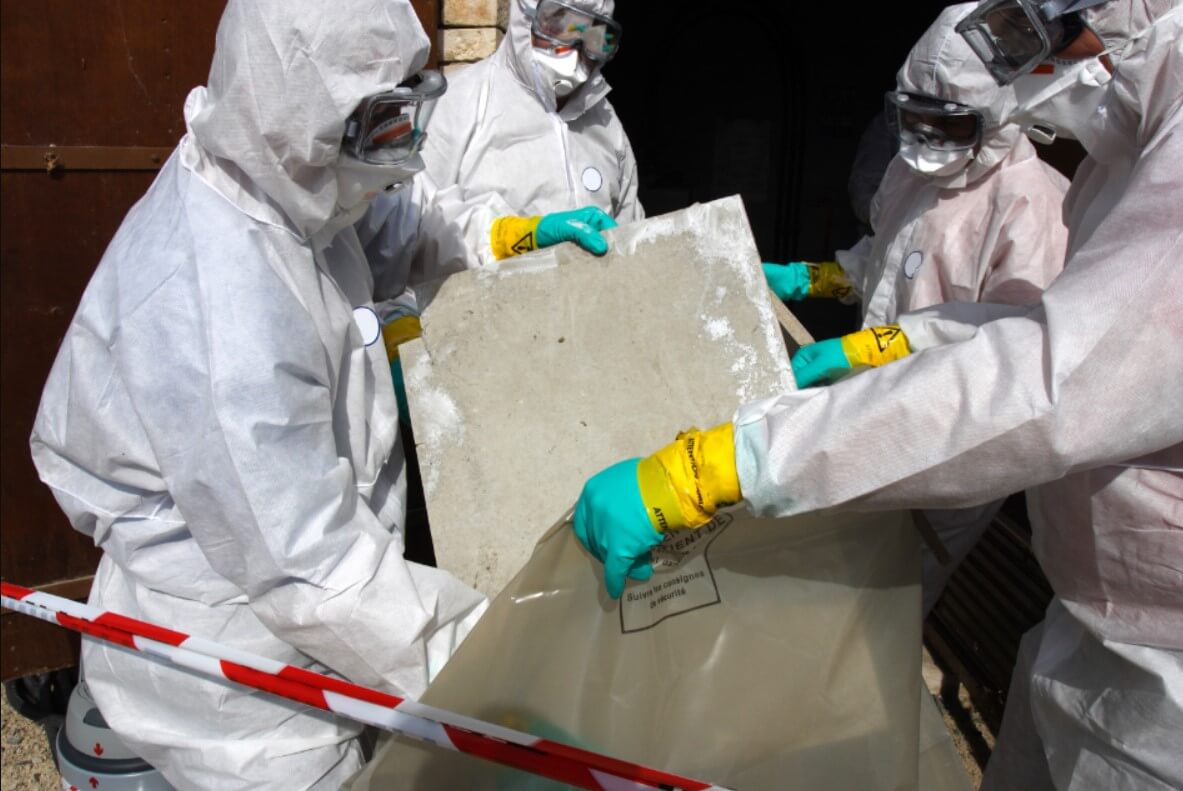 Asbestos can be found in many places in your home or office, including flooring, register vents, insulation, plaster wall ceilings, ceiling, and floor tiles, furnaces, basements, duct wrap , and more. Before the dangers associated with asbestos were discovered, asbestos was a commonly used building material before the 1990's. Asbestos is dangerous once it is disturbed. Damaging or cutting through any asbestos-containing material is hazardous and can lead to asbestos fibres becoming airbone. It is crucial for certified and licensed professionals to handle asbestos or any suspected asbestos-containing materials.
If you suspect your home or business may contain asbestos, contact Canada's Restoration Services and speak with an expert . We work alongside a third party accredited asbestos laboratory. This accredited asbestos laboratory conducts asbestos testing and generates and provides accurate and quality results within two days. In many cases and under the right circumstances, asbestos can be identified with a free visual inspection, thereby skipping the asbestos testing and saving you money.
In many cases, asbestos testing in Vancouver or other newer Canadian cities is thought to be unnecessary. In fact, asbestos inspections in Vancouver can and have identified the hazardous mineral in some of the city's older properties. Despite where you are located in Canada, there is a viable chance your residential or commercial property will require asbestos abatement services. Asbestos was prevalent in construction prior to the 1980s but was not completely banned in Canada until 2018. To be sure, asbestos inspections and testing in Vancouver and newer properties around Montreal, Ottawa, Vancouver, Edmonton, and Toronto is the most reliable way to identify risks of asbestos exposure. If asbestos is detected on-site, you can call Canada's Restoration Services for emergency asbestos removal in Vancouver.
Asbestos Testing Process
Our certified asbestos inspector will conduct a free visual asbestos inspection. During the asbestos inspection, we conduct an assessment that adheres to industry standards and guidelines. Our asbestos expert will carefully extract a sample of the suspected material and seal it off in a bag. The sample is delivered to a third party accredited laboratory, where the asbestos testing experts will perform an asbestos analysis on the sample. Within 24-48 hours, we receive the results in a detailed report of the suspected asbestos material verifying:
if asbestos is present or not
the type of asbestos found
the concentration percentage of asbestos
Once we receive the results, we create a plan of action to remediate the situation, given that the asbestos results come back as positive. At this point in time, we have gathered all the required information to build the scope of work and estimate. A detailed scope of work report that outlines our findings and recommendations will be shared with you. Asbestos testing costs are determined based on how many asbestos samples are required. Once contacted, one of our asbestos professionals will gladly provide an over the phone estimate for the cost of asbestos testing.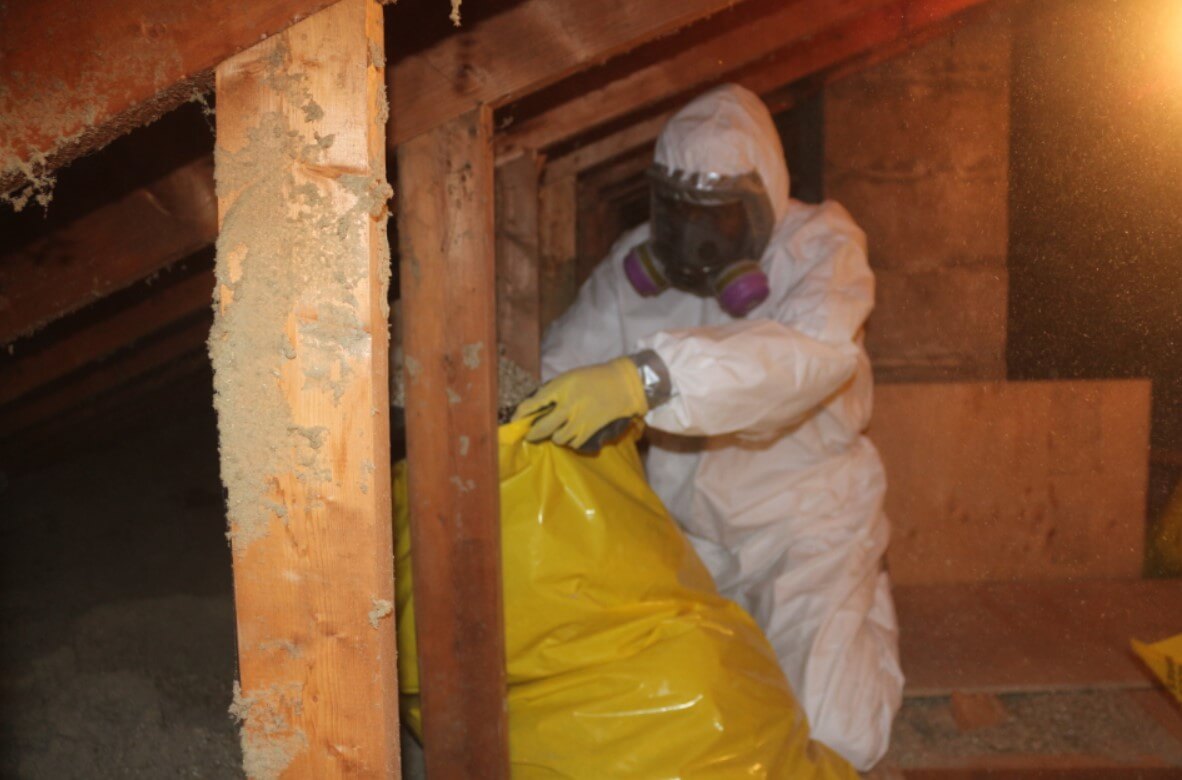 For the asbestos removal process, the first step we take is setting up containment to prevent cross-contamination from occurring. We provide certificates on all asbestos projects that are transferable to new home buyers. Our focus is keeping your family and home safe and protected before, during and after the asbestos removal process. We provide these services in all the major Canadian cities, like Edmonton, Vancouver, Montreal, Ottawa and Toronto.
We advise home owners and business owners to not attempt to take an asbestos sample on their own or purchase an asbestos testing kit. Professional asbestos testing services are required and recommended to ensure that the proper sample is being tested, accurate and quality results are produced and more importantly, that asbestos is not disturbed and does not contaminate the rest of your home or business. If asbestos becomes airborne, you are putting your loved ones' lives at risk. Asbestos is extremely dangerous and has been linked to many asbestos-related diseases, including asbestosis, mesothelioma and cancer. We offer asbestos testing, inspection and removal services across all the cities of Canada, including Toronto, Ottawa, Vancouver, Edmonton and Montreal.