Asbestos Insulation Removal
If your home was built before the 1980s, then there is a good chance that asbestos-containing materials were used in either building or renovating (if the home was built before the 1930s) the property. Asbestos Insulation was so favorable due to its high fire retardant and excellent insulator characteristics. Unfortunately, the health hazards that came with using asbestos were not found until years later, which lead to serious health conditions for those that were exposed.
At Canada's Restoration Services, we have years of experience and training when it comes to providing safe and effective Asbestos Removal Services. Keeping you and your loved ones safe is our main priority which is why we provide constant training to our employees and staff to ensure all industry guidelines are followed and your home is restored to a safe, healthy environment. A certificate of completion is provided for all our Asbestos Removal work.
Where can asbestos insulation be found?
There are a couple main areas where asbestos insulation is typically found:
1. Attic Insulation & Wall Insulation
Asbestos Attic Insulation and Asbestos Wall Insulation are also known as "Vermiculite". Vermiculite is the form of insulation that can contain asbestos. If vermiculite is found, we advise home owners to test the vermiculite first, to identify if it contains asbestos. Looking at vermiculite can not give you the answers that you need to determine if asbestos is found.
What does Vermiculite look like?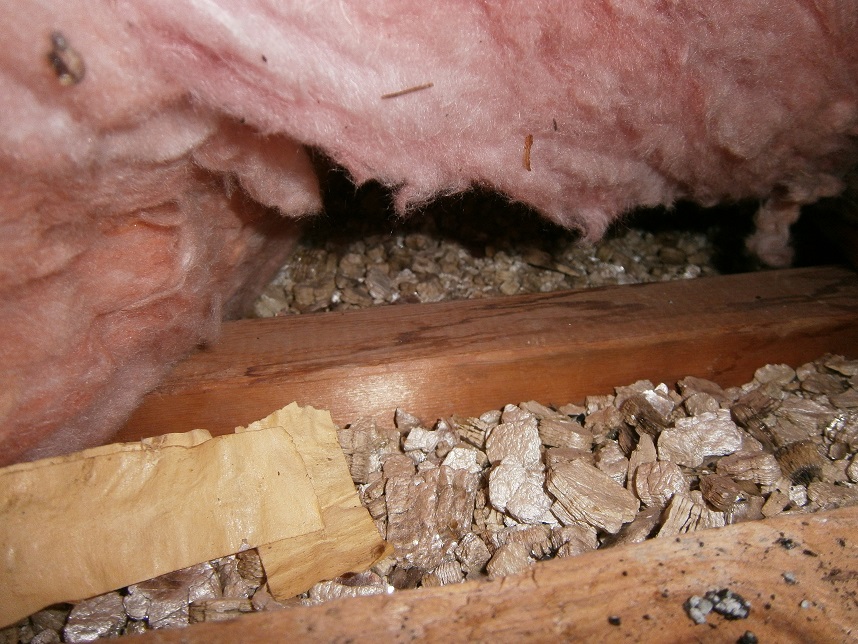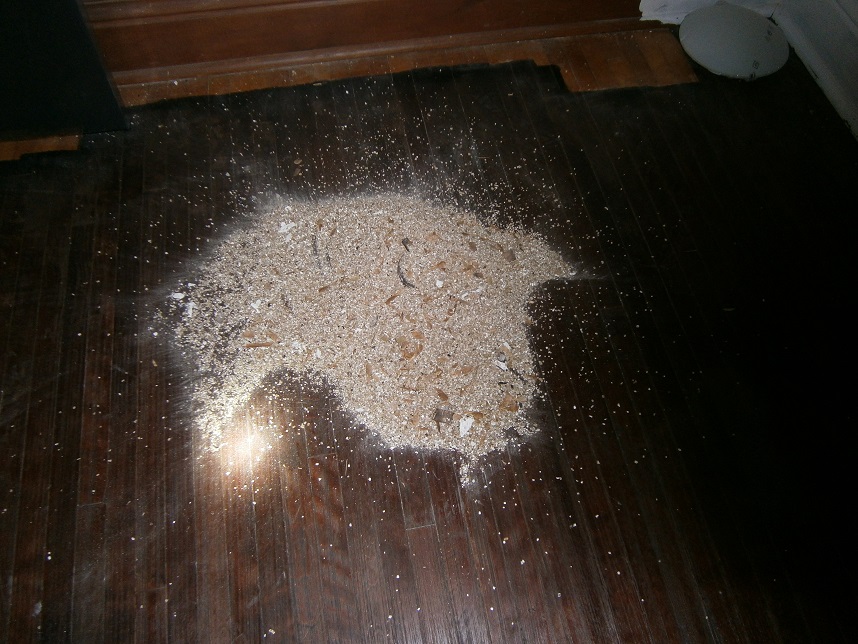 Vermiculite is a small, rock-shaped material that has shine to it.
2. Pipe Wrap Insulation / Duct Wrap Insulation
Asbestos insulation can also be found wrapped around your pipes or duct work. With asbestos being a great fire retardant, it was perfect to use around the pipes and ducts to ensure there were no fire hazards when they were hot in temperature.
In relation to Asbestos Duct Wrap Insulation, the register vents are commonly affected as well. Even if the ductwork does not have asbestos wrap, the vents may still contain asbestos.
Asbestos Pipe Wrap and Asbestos Duct Wrap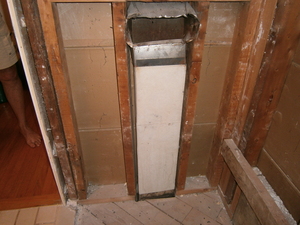 Register Vent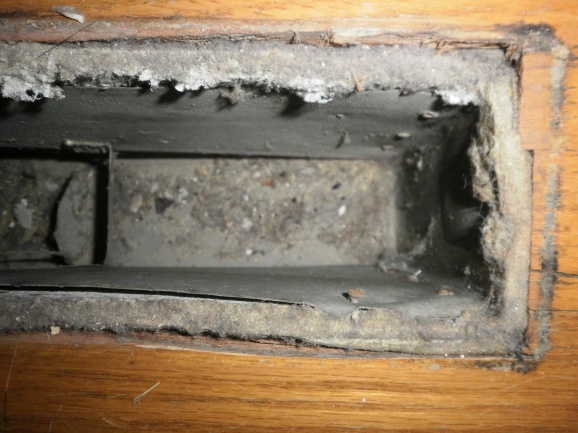 Asbestos Insulation Removal
Anytime asbestos is found, it must be removed by a certified & professional company. Cross-contamination can happen very easily and the proper precautions and procedures must be followed.
At Canada's Restoration Services, we are fully certified and have years of experience when it comes to safe, proper asbestos removal in Toronto, Ottawa, and other major Canadian cities. An asbestos expert is assigned and will come and inspect the area and provide you with an estimate and scope of work of the procedure.
The asbestos-affected areas are fully contained and equipment is set up to ensure no cross-contamination. All removals are complete following the industry guidelines, and we guarantee asbestos clearance.
We provide certificates of completion on all our asbestos removal work and certificates are transferable if you ever plan on selling the property.