Asbestos Insulation Removal
Whether you are buying or selling a property, doing renovations, or find a suspicious looking material in your home, Asbestos Insulation may be found.
If your home was built before the 1980's, then there is a good chance that asbestos containing materials were used in either building or renovating (if home was built before the 1930's) the property. Asbestos Insulation was so favourable due to its high fire retardant and excellent insulator characteristics. Unfortunately, the health hazards that came with using asbestos were not found until years later, which lead to serious health conditions to those that were exposed.
If Asbestos Insulation has been found, or your suspect your home may have it, call Canada's #1 Asbestos Removal Experts. At Canada's Restoration Services, we have the years of experience and training when it comes to providing safe and effective Asbestos Removal Services. Keeping you and your loved ones safe is our main priority which is why we provide constant training to our employees and staff to ensure all industry guidelines are followed and your home is returned to a safe, healthy environment. A certificate of completion is provided on all our Asbestos Removal work.
Give us a call today to arrange for your free Asbestos Insulation Inspection.
1-888-551-0514
Where can Asbestos Insulation be found?
There are a couple main areas where asbestos insulation is typically found;
1. Attic Insulation & Wall Insulation
Asbestos Attic Insulation and Asbestos Wall Insulation are also known as "Vermiculite". Vermiculite is the form of insulation that can contain asbestos, and one of the commonly found brands is Zonolite. If Vermiculite is found, it should be tested in order to know 100% if it does contain asbestos. There is no way, just but looking at the material with the human eye to know for sure.
CLICK HERE to learn more about Vermiculite Removal.
What does Vermiculite look like?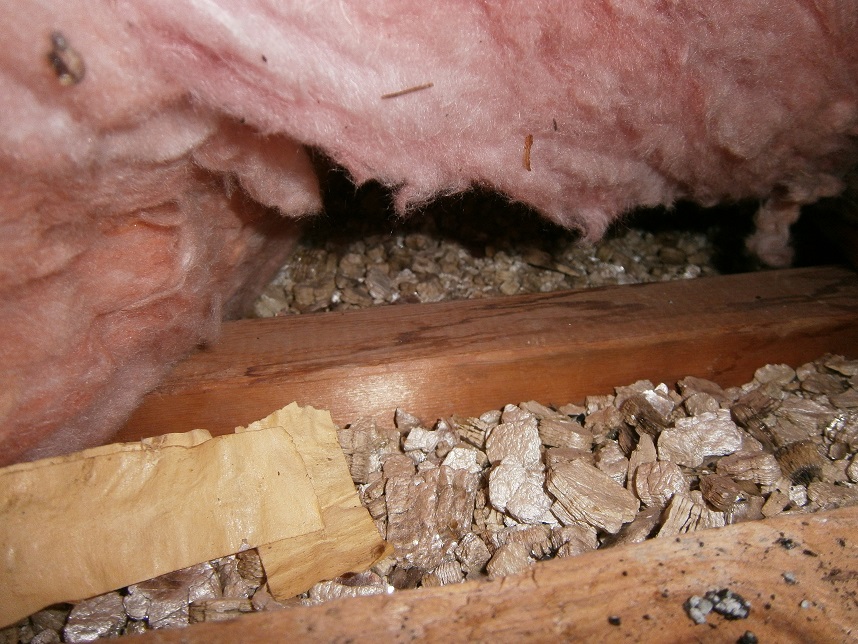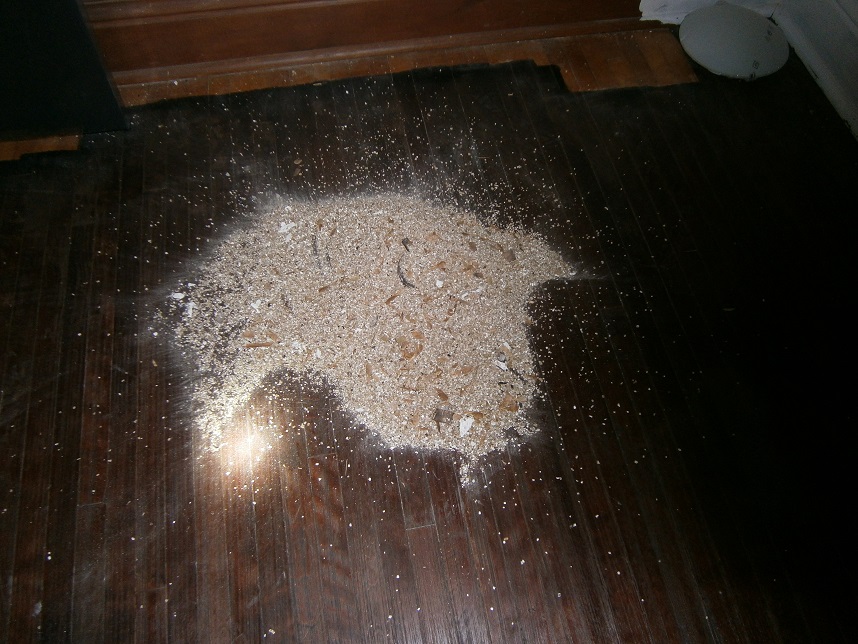 Small, rock-like shaped material, that has a metalic shine to it.
2. Pipe Wrap Insulation / Duct Wrap Insulation
The other common area where asbestos insulation is found is wrapped around your pipes or duct work. With asbestos being a great fire retardant, it was perfect to use around the pipes and ducts to ensure there was no fire hazards when they were hot in temperature.
In relation to Asbestos Duct Wrap Insulation, the register vents are commonly affected as well. Even if the duct work does not have asbestos wrap, the vents may still (given the fact they could have been removed from a previous home owner, leaving the vents behind).
CLICK HERE to learn more about Asbestos Wrap Removal
What does Asbestos Pipe Wrap and Asbestos Duct Wrap look like?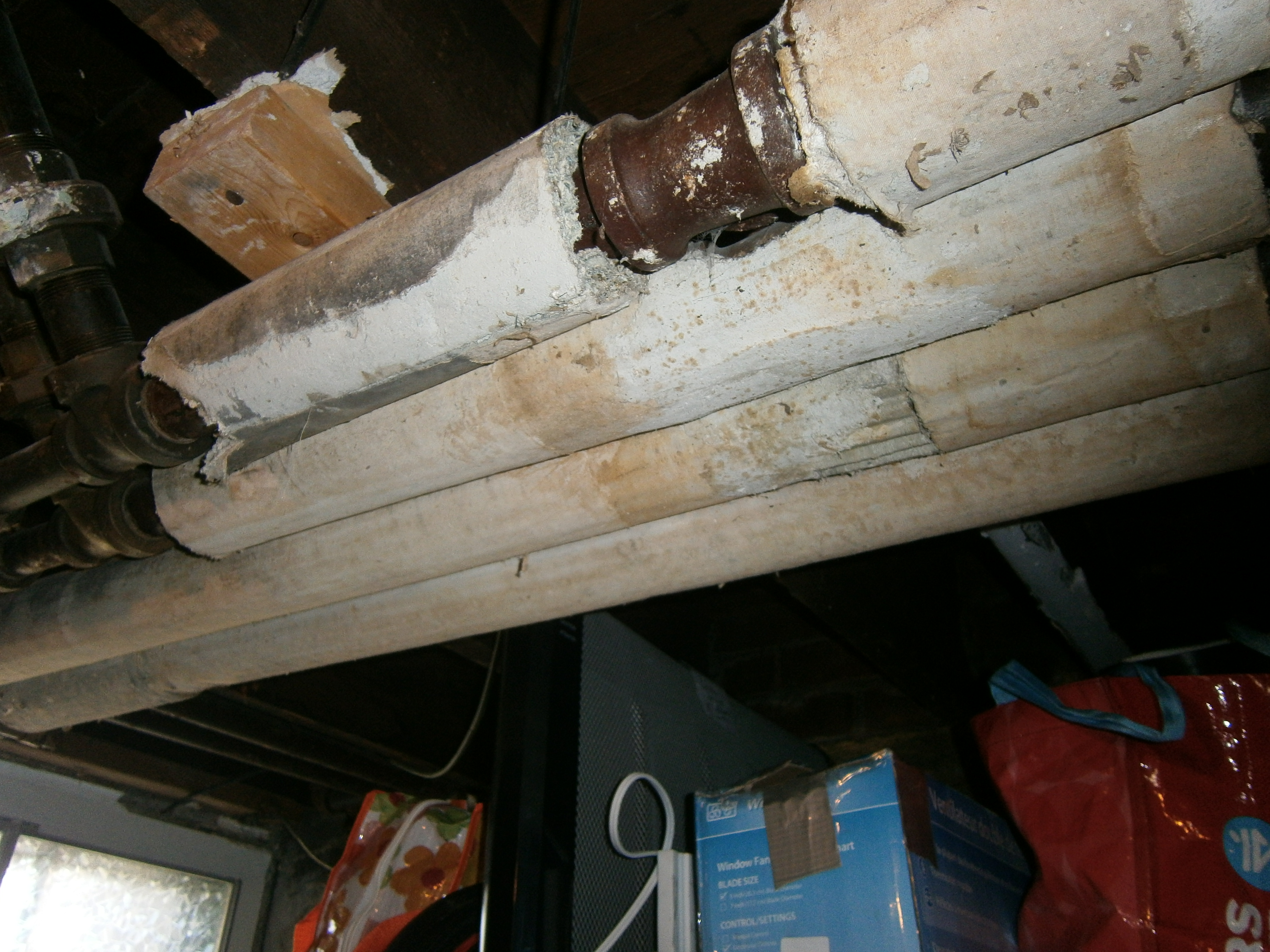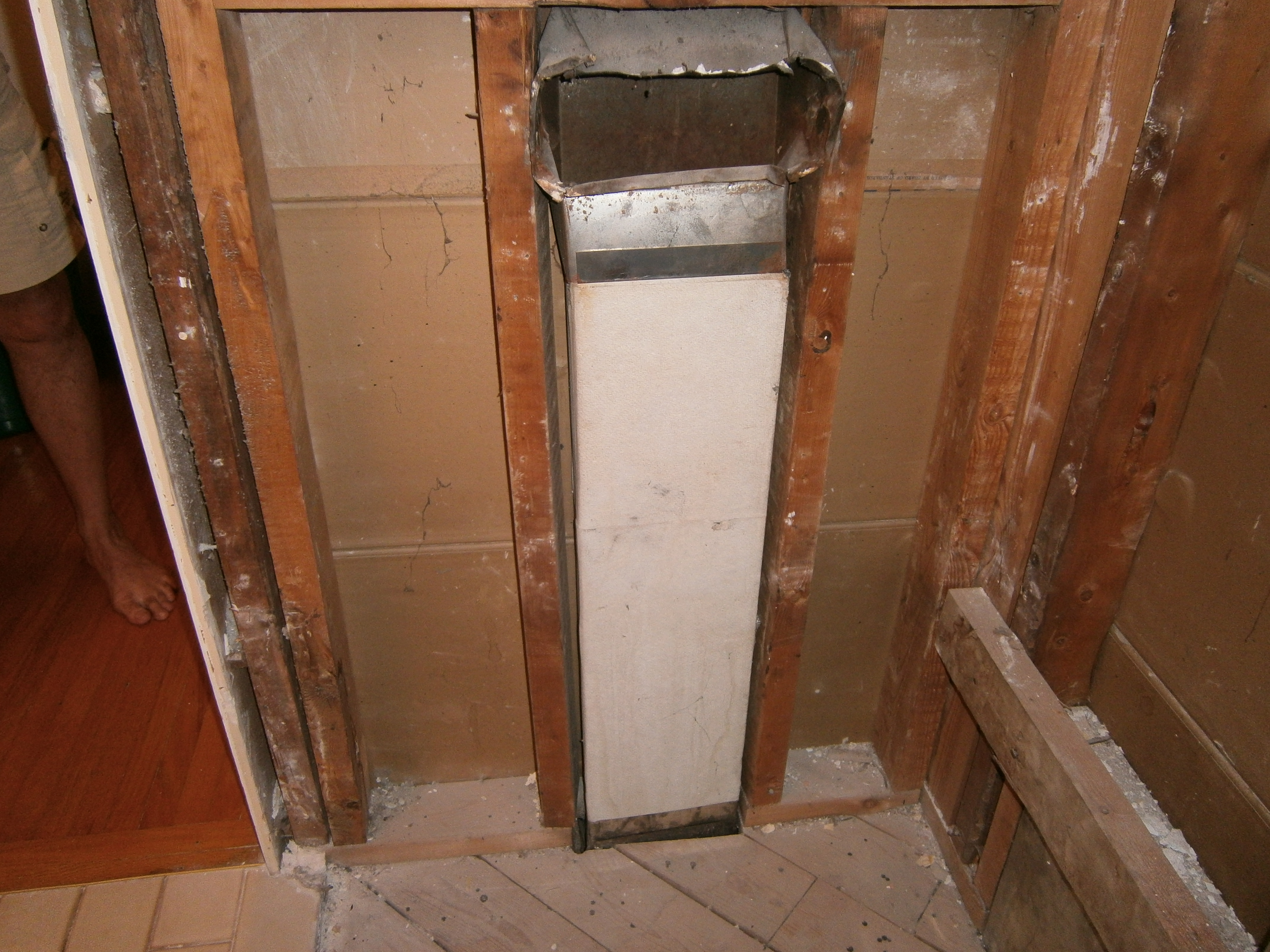 Pipe Wrap & Duct Wrap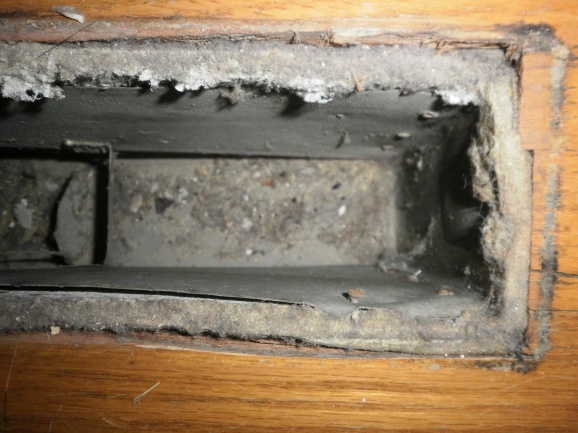 Register Vent
Asbestos Insulation Testing
There is no way to tell 100% if a material contains asbestos unless testing is performed. Asbestos is tiny fibres that are made up within a certain material and being analyzed in a laboratory is the only way to identify if it contains asbestos and what type.
At Canada's Restoration Services, we work with the best 3rd party testing companies who can perform this testing. Give us a call today to schedule yours!
Asbestos Insulation Removals
Anytime asbestos is found, it must be removed by a certified & professional company. Cross-contamination can happen very easily and the proper precautions and procedures must be followed.
At Canada's Restoration Services we are fully certified and have the years of experience when it comes to safe, proper asbestos removal. A dedicated Project Manager is assigned who will come and inspect the area and provide you with an estimate and scope of work of the procedure.
The asbestos affected areas are fully contained and equipment is set up to ensure no cross-contamination. All Removal are complete following the industry guidelines, and we guarantee asbestos clearance.
We provide certificates of completion on all our Asbestos Removal work and is transferrable should you be selling the property.
Call us today if you require an Asbestos Inspection, Asbestos Testing & Asbestos Removal!
1-888-551-0514