Mold Removal & Remediation in Dollard-des-Ormeaux
Call for a Free Mold Inspection - 1-888-0514
Canada's Restoration Services' experienced and certified IICRC technicians perform effective mold removal & mold Remediation; eliminating hazardous mould spores and mould growth from buildings, homes and personal possessions. Serving the Dollard-Des-Ormeaux, we often work with 3rd party experts such as hygienists and certified inspectors in order to prevent a conflict of interest.
Canada's Restoration Services objective is to ensure no presence of Mould - airborne or visible exists once we complete the project. For this process we have many different types of equipment available to us such as: media blasting, air scrubbers and negative air machines, thermal cameras and more.
Mold is harmful to us and its symptoms are different from individual to individual. Mold does affect our immune system and can cause health problems, in some cases, severely threatening problems. Common symptoms consistent with mold are: allergic reactions, nausea, headaches, respiratory illness, itchiness and more.
If your home or property has visible mold, give us a call today. We will schedule a Free mold inspection!
1-888-551-0514
No matter how big or how small, we can help!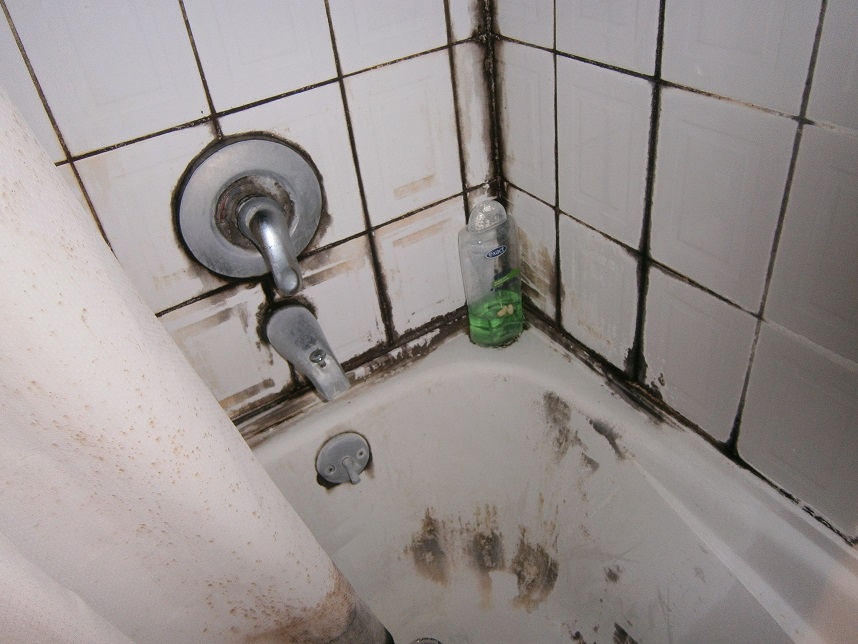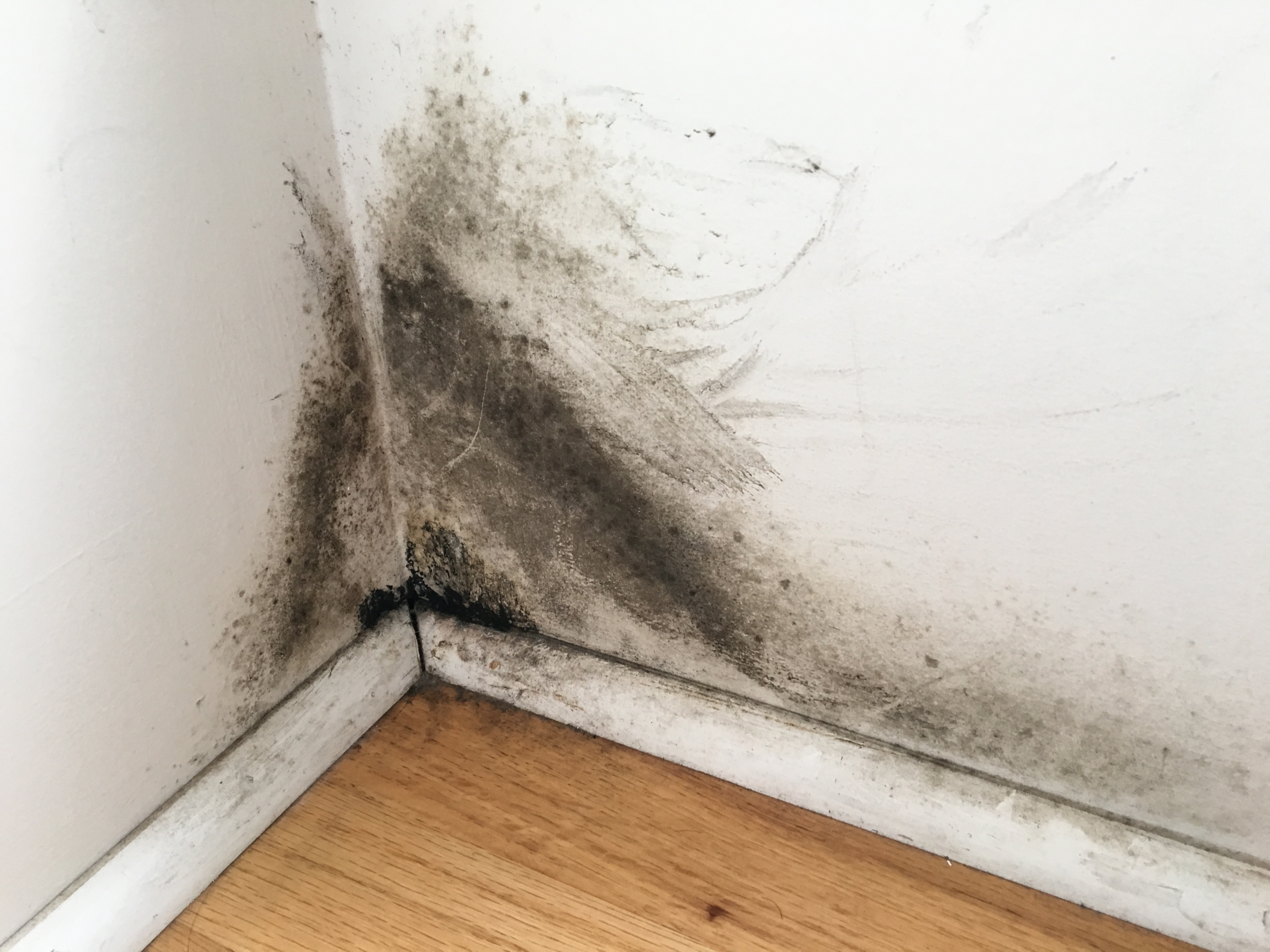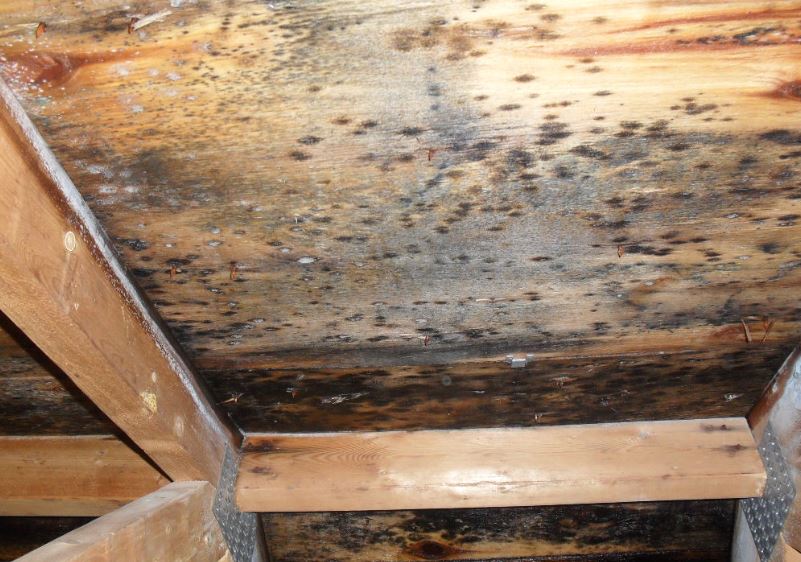 Mold in the Bathroom Mold on the Drywall Mold in the Attic
Air Quality Testing (also known as AQT) - What is this term? Why is it important?
Canada's Restoration Services
experts understand how to make the air you breathe healthy. Indoor air quality should match the outside air quality and is measured by spore count. We have Mold Remediation experience, Mold Removal & Cleanup Services with scopes of work that are
presented to the customer
or written by a 3rd party all in alliance with the IICRC guidelines for Mold Removal and Mold Remediation. Canada's Restoration Services has a preferred
Six Step Process for a Successful Mold Remediation.
WHY CHOOSE CANADA'S RESTORATION SERVICES:
| | |
| --- | --- |
| | 24/7 staff to handle all your Needs |
| | IICRC "Clean Trust" Proudly Certified |
| | Fully licensed, insured and bonded, with 5 million pollution liability |
| | Price Match Guarantee, should estimates follow IICRC guidelines |
| | FREE in house financing up to 24 months, on approved credit |
| | With your health in mind, we only used plant based products |
| | Certificates provided on all work that we perform |
| | Preferred contractor of Mike Holmes, Makes it Right |
| | Rated the Top Restoration Company of 2015 |
The preferred process to achieve complete mould purification includes:
Free Visual Inspection - to identify potential visible mold upon your request.
Lab testing (3rd Party Lab) - helps us understand the Air Quality present & build the scope of services.
Prepare the scope of work and present it to you.
Commence the work with the Containment (The most important part to prevent cross contamination with the use of negative air scrubbers).
Mold decontamination & Mold spore removal procedures using

eco-friendly products

.
Clearance by a 3rd party to verify that spores count is according to standard, and scope has been performed perfectly.
Mould damage repair with our reconstruction department.
Canada's Restoration Services has experience with Small (1 foot of Mold) to Full Remediation projects such as Mold Remediation in the Dollard-Des-Ormeaux areas.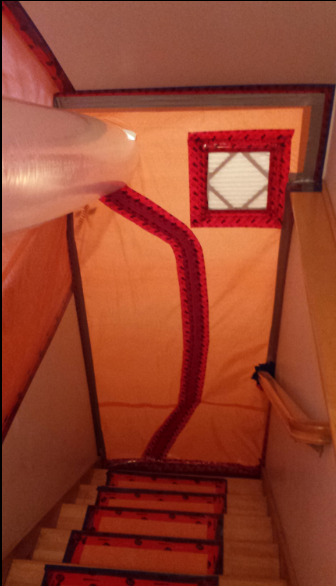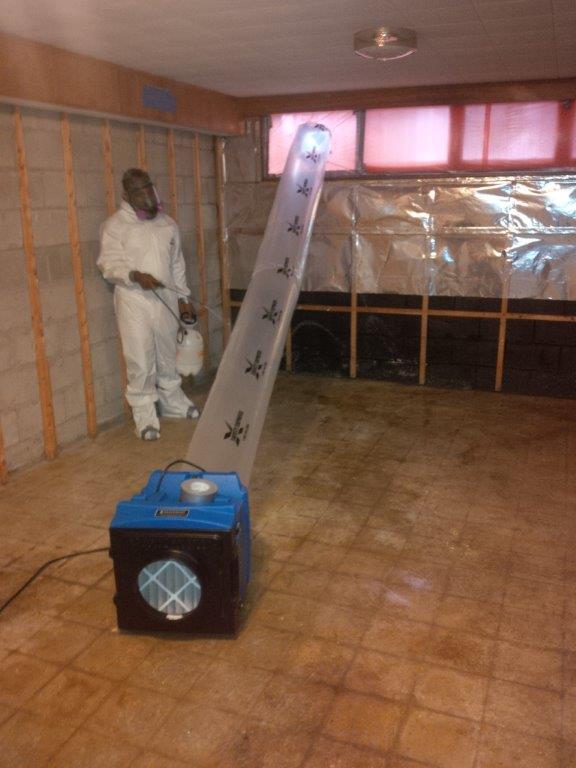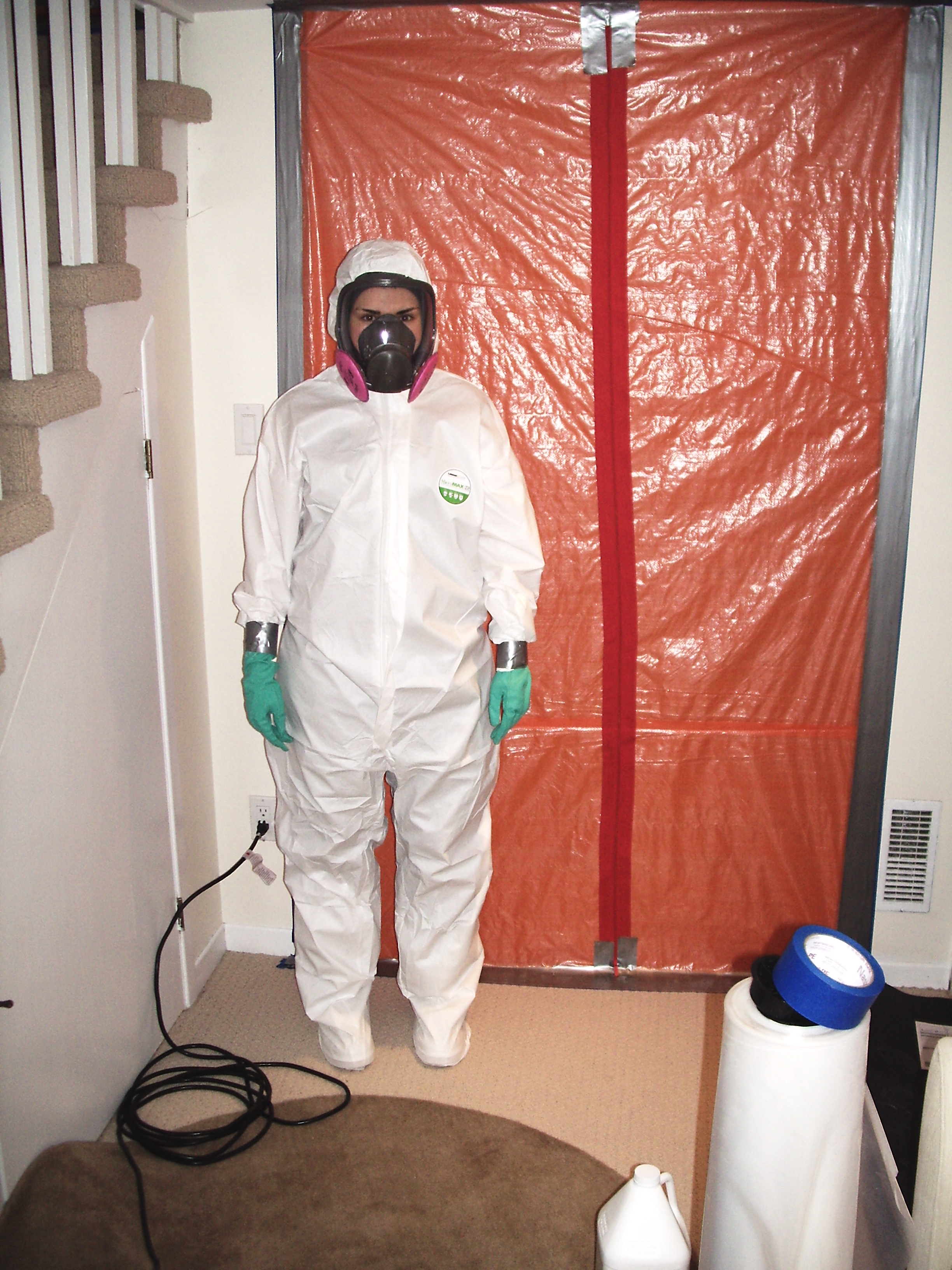 Containment Negative Air Equipment PPE - Personal Protective Equipment
Eco-Friendly & Canadian
- We use Canadian based products if available and green plant based
eco-friendly
supplies in our mold removal / remediation process.
Being flexible to your needs is part of our values; we will work around your schedule.
Don't wait until it's too late! Immediate action is required upon the first signs of mold infestation!
Contact us today for a Mould inspection in Dollard-Des-Ormeaux
1-(888)-551-0514
Mold Inspection, Removal & Remediation Services:
Mold inspections / testing
Mold removal in attics
Mold removal from walls
Mold removal in cold rooms
Mold removal in basements
Black Mold removal
Toxic Mold removal
Mold removal from Dry wall
Mold Removal from wood
Full Mold Remediation
Dollard-des-Ormeaux
Dollard-des-Ormeaux is a mostly English-speaking on the Island of Montreal. Most people just call it D.D.O. or Dollard. D.D.O. residents elected to re-instate the city in 2006. It is now the Montreal Island's largest city outside Montreal. Dollard-des-Ormeaux is a great area for families it has sports complexes and lots of recreational parks. There is also the Dollard Civic Centre where people gather for sporting events and social events. One of Dollards major attractions is Centennial Park which spans over 50 acres and includes a large man made lake. Its a great place to go skating here in the winter and a nice place to walking all year round.
We have done work for many customers in D.D.O and have teams ready to serve you as well. If you require air quality testing or you have visible mold book a FREE visible mold inspection today.
We can help return your air quality to a safe level for you and your loved ones.
1-888-551-0514