The Six Necessary Steps to Complete a Successful Mold Remediation
Allergies and sickness due to poor indoor air quality or damage to wood-framed buildings by mildew, mold, staining fungi, and decay fungi is entirely preventable.
I. The first step in the process of identifying and treating the mould is an inspection. Our mold inspections are done by IICRC certified mould inspectors. We will perform a complete FREE visual inspection of your property; paying special attention to places we know are prone to mould growth.
II. Preform an AQT (Air Quality Test) or swab testing.
III. Have a professional prepare the scope.
IV. Canada's Restoration Services will perform the Mold Remediation with guaranteed "Clearance".
V. 3rd Party Clearance.
VI. Canada's Restoration Services construction department will restore/rebuild to its previous condition.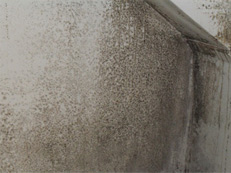 A Mold Inspection Includes:
Infrared Camera Scanning: a valuable diagnostic tool which gives us the ability to detect water leaks behind walls, in the ceiling, or under floors without the need for any destruction. In addition, it can identify dew points, which indicates areas of potential mould growth (available in certain areas).
Moisture Meter: for moisture measurement on walls and ceiling surfaces. If the moisture level is high, the possibility for mold increases.