Mold Removal & Remediation Services
Serving the Greater Areas of Toronto, Montreal, Ottawa, Edmonton, Calgary & Vancouver
Canada's Restoration Services' experienced and certified IICRC technicians perform effective mold testing & mold removal, eliminating hazardous mould spores and mould growth from buildings, homes and personal possessions. We often work with third party experts, such as hygienists and certified inspectors, in order to prevent any potential conflicts of interest when it comes to ensuring your physical safety.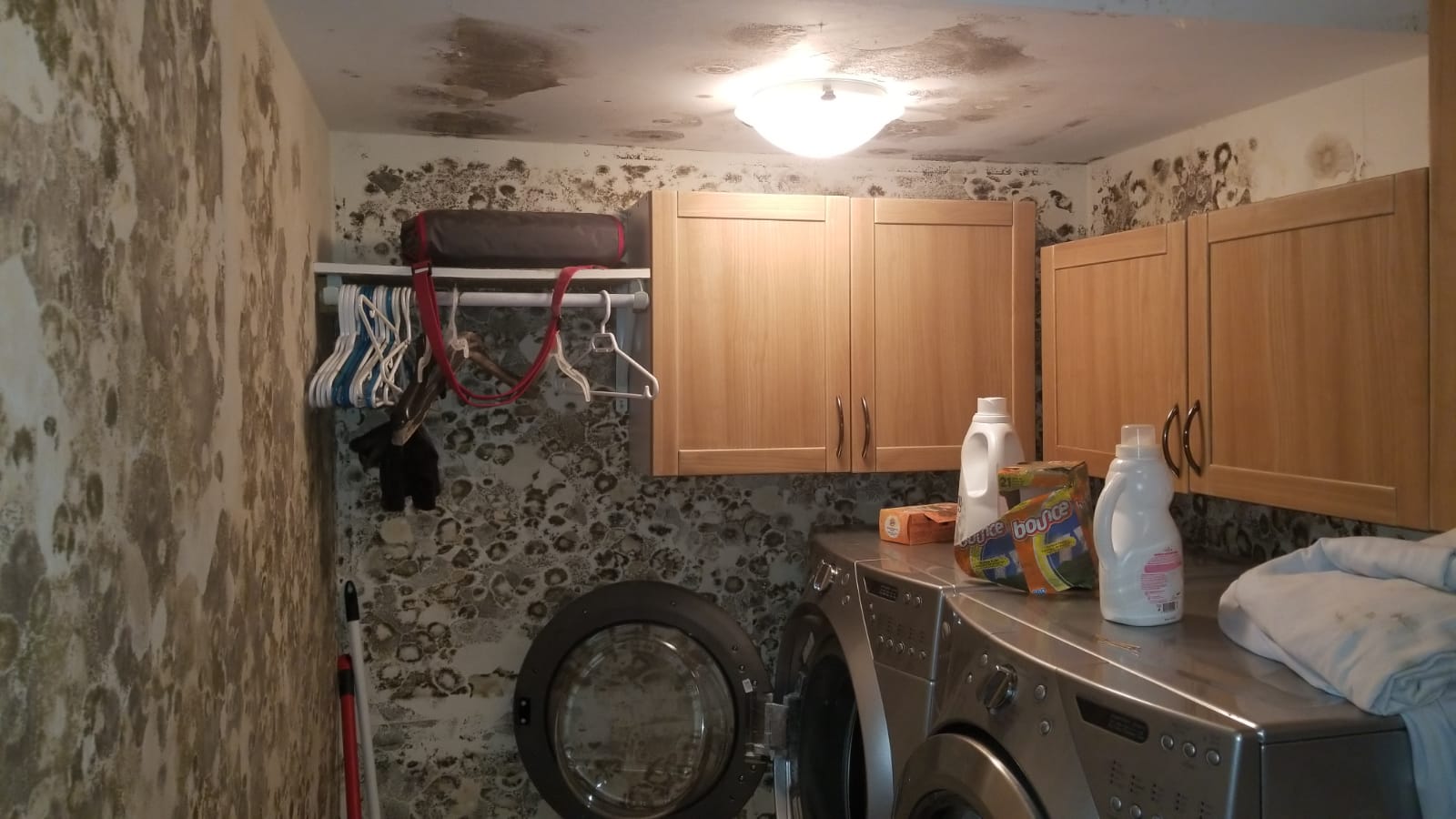 Our main objective is to ensure no presence of mold - either airborne or visible exists once we complete the mold remediation process. For this process, we use many different types of equipment such as: media blasting, air scrubbers and negative air machines, thermal cameras and more. We use 100% eco-friendly products that are safe for the environment and your home.
Mold is harmful to us and its symptoms are different from individual to individual. Mold does affect our immune system and can cause health problems. Common symptoms consistent with mold are: allergic reactions, nausea, headaches, respiratory illness, itchiness and more.
Air Quality Testing
An Air Test is performed by taking samples from the air and testing which mold is present and their spore count levels. An air test is conducted when there is a unique smell and no visible mold to be seen. That is why it is imperative for homeowners to contact mold professionals when they sense a funky smell. These samples are taken by a certified company and sent to a laboratory to be examined. Two samples are usually taken, one being a control sample (typically taken outside) as well as a sample from the affected area of the home. If you have several areas in the home that are a concern, then several samples should and will be taken.
Canada's Restoration Services focuses on providing safe mold removal so that you and your family can focus on the more important things in life. We have years of mould removal and remediation experience and will make sure that you are 100% satisified with our work
Speak to an expert today about the mold removal procedure 1-888-551-0514
Canada's Restoration Services follows a procedure to complete mold removal and remediation, which includes:
Free Visual Inspection - to identify potential visible mold in your home
Lab testing (3rd Party Lab) - helps us understand the Air Quality present & build the scope of services
Detailed Scope of Work Report - Prepare the scope of work and present it to you
Commence the work with full containment of the contaminated areas that are under negative pressure (This is achieved with negative air machines and will prevent cross contamination).
Mold decontamination & mold spore removal procedures using eco-friendly products
Clearance by a 3rd party to verify that spores count is according to standard and scope has been performed perfectly
Mould damage repair with our reconstruction department
Canada's Restoration Services has experience with small to large remediation projects, including removal of mold in attics to grow ops. We have over 10 years of experience as an award winning mold removal company. Our restoration contractors are IICRC certified and licensed.

Contact Canada's #1 Mold Removal specialists for a free inspection 1-888-551-0514