24/7 Mold Removal & Testing Services in Burlington
Mold is a type of fungus that requires a few conditions to exist: moisture, humidity and a surface to grow on. If you suspect you may have mold in your home or office, contact Canada's Restoration Services. We are an IICRC certified and insured company with over 15 years of experience. We specialize in mold inspections and mold removal in Burlington and surrounding areas. We conduct free mold inspections in Burlington and provide transferable certificates on properties to new home buyers for mold remediation.

Book your free mold inspection today
1-888-551-0514
Mold Inspection Burlington
Our certified project managers have a minimum of 5 years of experience and are highly trained and qualified to conduct mold inspections and mold remediation in Burlington. A mold inspection begins with one of our certified project managers conducting a visual inspection. During the inspection, we utilize thermal imaging cameras to detect moisture in hidden areas, such as behind walls and ceilings. We can detect mold in unseen areas and effectively remove it.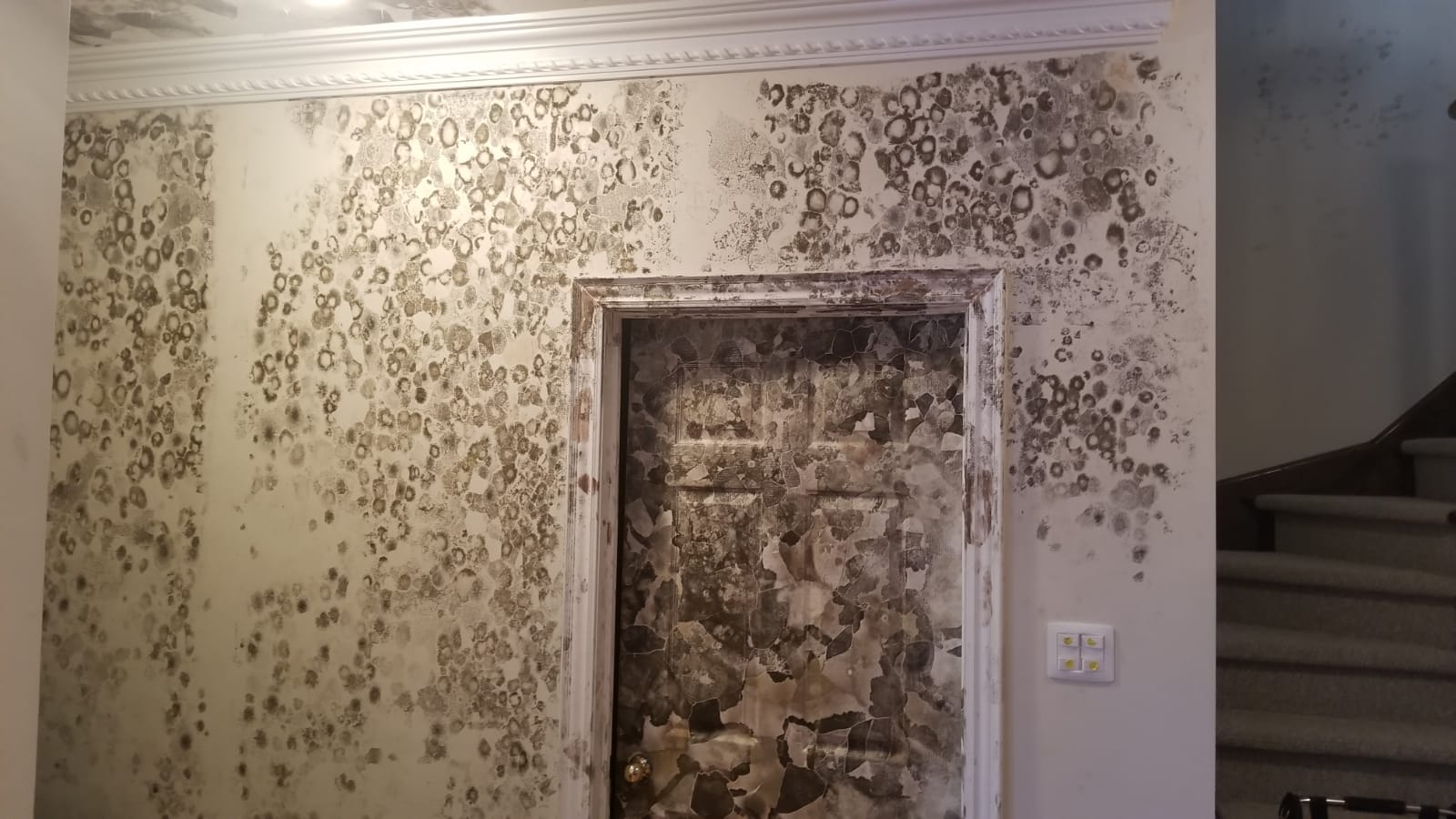 Once the inspection is completed, a detailed scope of work report will be presented to you. The scope of work report will outline:
our findings

recommendations

a plan of action moving forward &

a free quotation
Mold Removal Burlington
Mold remediation in Burlington must be performed by highly trained mold professionals. The procedure must be followed carefully and precisely. The mold removal process adheres to industry standards and guidelines. Our team of professionals have performed over 10,000 inspections and jobs nationwide. Our skills, knowledge and award-winning services has qualified Canada's Restoration Services as an expert in mold.
The mold removal procedure begins with isolating the affected area by setting up a containment. A containment must be set up during the entire procedure, from start to finish, to ensure that mold spores do not escape the area and contaminate the rest of your home or office.
During the mold removal process, our team of professionals strategically place HEPA vacuums and air scrubbers around the containment to capture mold spores and particles. Antimicrobial solution is used to scrub down affected areas. The affected area and affected belongings are sanitized, disinfected and deodorized. Secondary clearance is performed to ensure that your home is mold-free.
Mold Removal Costs
The cost of mold removal in Burlington varies on a few factors including:
where the mold is located

what is affected by the mold

the amount of mold there is

the method of mold removal executed
Mold is not usually covered by basic home owners insurance policy. At Canada's Restoration Services, we work with every insurance company in Canada. We assist you with the entire claim process.
Speak to a mold expert today
1-888-551-0514