Mold Removal in Surrey
Call today for a Free Mold Inspection - 1-888-551-0514
Canada's Restoration Services in Surrey is an experienced and certified IICRC company whom specializes in safe and effective removal of Mold Spores and Mold Growth from buildings, properties and homes. We have experience with small remediation jobs ( 1ft of mold) to full remediation projects such as grow ops.
Canada's Restoration Services' objective is to ensure no presence of mold (airbourne or visible) exists once we compelte the project. For this process we have many different types of equipment available such as : media blasting, containments, negative air and air scrubbers, thermals cameral and more. Canada's Restoration Services works with 3rd party experts such as hygenists and certified inspectors to guarantee mold clearance and preventing a conflict of interest.
If you suspect you have mold, trust Surrey's #1 Mold Removal Experts and schedule a free mold inspection today!
1-888-551-0514
No matter how big or how small, we can help!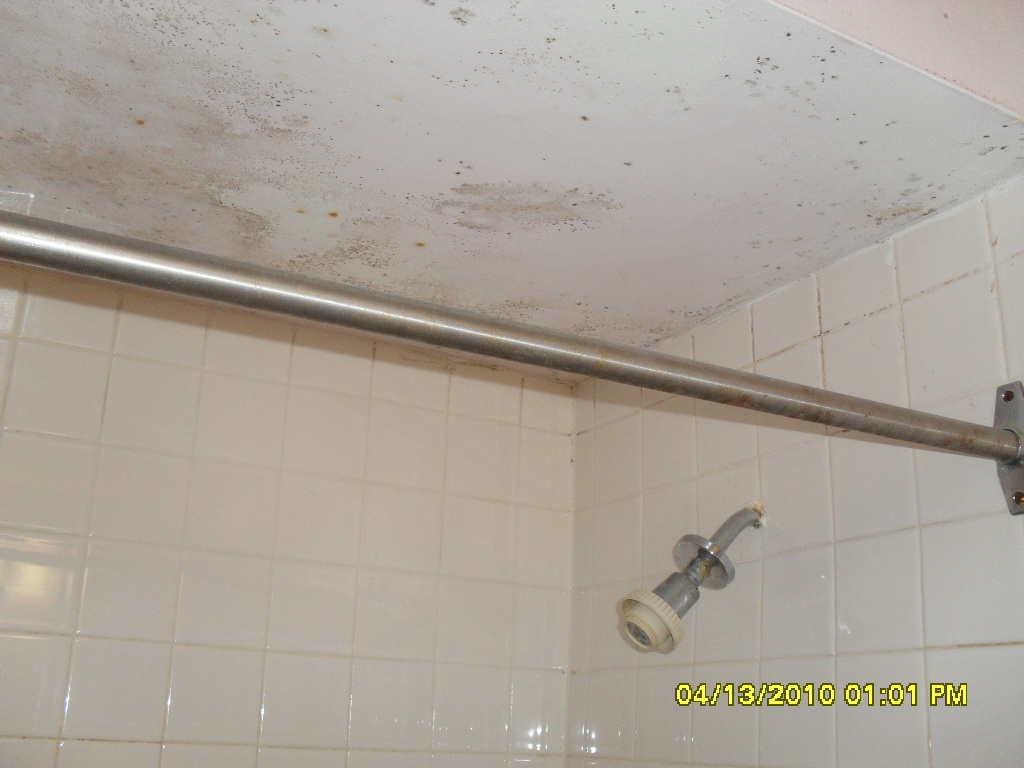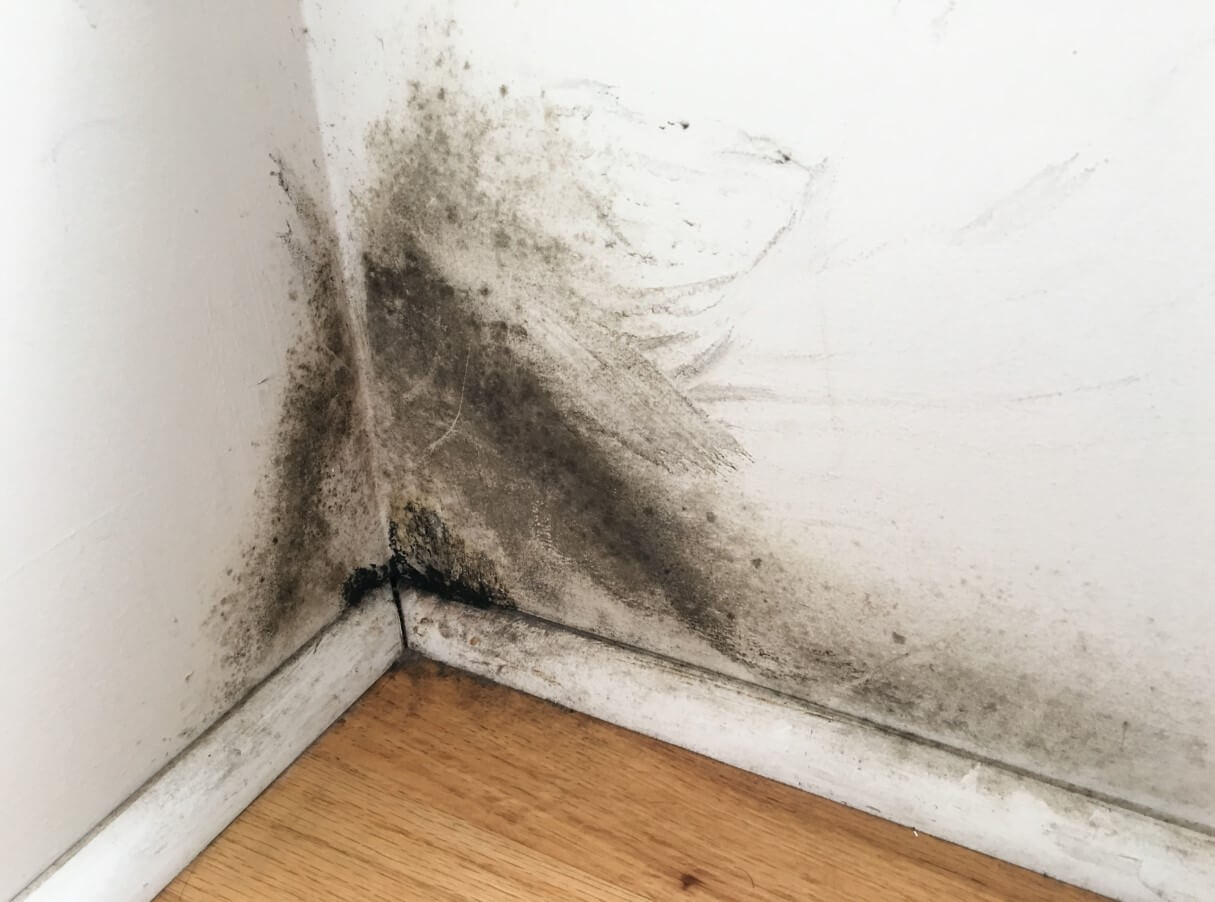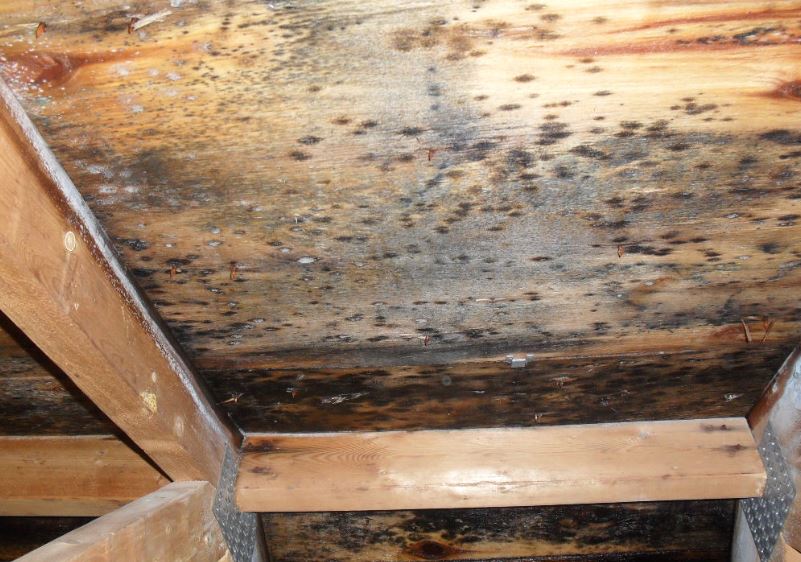 Mold in the Bathroom Mold on the Drywall Mold in the Attic
Canada's Restoration Services in Surrey are experts and understands how to make the air you breathe safe. The quality of the air in your home or office, measured by spore count, should agree with that of the air outside. By completing an Air Quality Test (AQT) we are able to determine the mold spores count in your home or office. Should the AQT confirm that there are an unsafe amount of mold spores the customer is presented with a scope of work created by Canada's Restoration Services or written by a 3rd party all in alliance with the IICRC guidelines for Mold Removal and Mold Remediation. Canada's Restoration Services has a preferred Six Step Process for a Successful Mold Remediation. If you feel you may have the signs and symptoms of a mold reaction contact a mold professional in Ajax today.
WHY CHOOSE CANADA'S RESTORATION SERVICES:
| | |
| --- | --- |
| | 24/7 staff to handle all your Needs |
| | IICRC "Clean Trust" Proudly Certified |
| | Fully licensed, insured and bonded, with 5 million pollution liability |
| | Price Match Guarantee, should estimates follow IICRC guidelines |
| | With your health in mind, we only used plant based products |
| | Certificates provided on all work that we perform |
| | Preferred contractor of Mike Holmes, Makes it Right |
| | Rated the Top Restoration Company of 2015 |
Canada's Restoration is a fully certified, licenced and experienced mold removal company. With years of experiences in over thousands of mold removal procedures, we have seen it all. Our team is fully IICRC certified, and understand the importance of removing mold for the family's health.
The preferred process to achieve complete mould purification includes:
Free Visual Inspection - to identify potential visible mold upon your request.
Lab testing (3rd Party Lab) - helps us understand what AQT is present & build the scope.
Prepare the scope of work and present it to you.
Commence the work with Containment (The most important part to prevent cross contamination with the use of negative air scrubbers).
Mold decontamination & Mold spore removal procedures using eco-friendly products.
Clearance by a 3rd party to verify that spores count is according to standard, and scope has been performed perfectly.
Mould damage repair with our reconstruction department.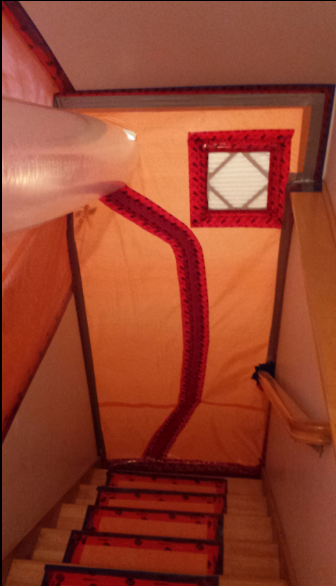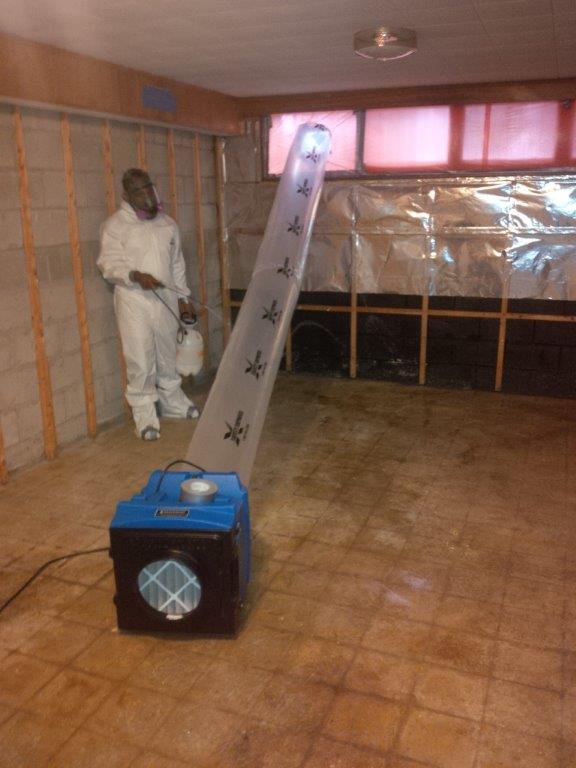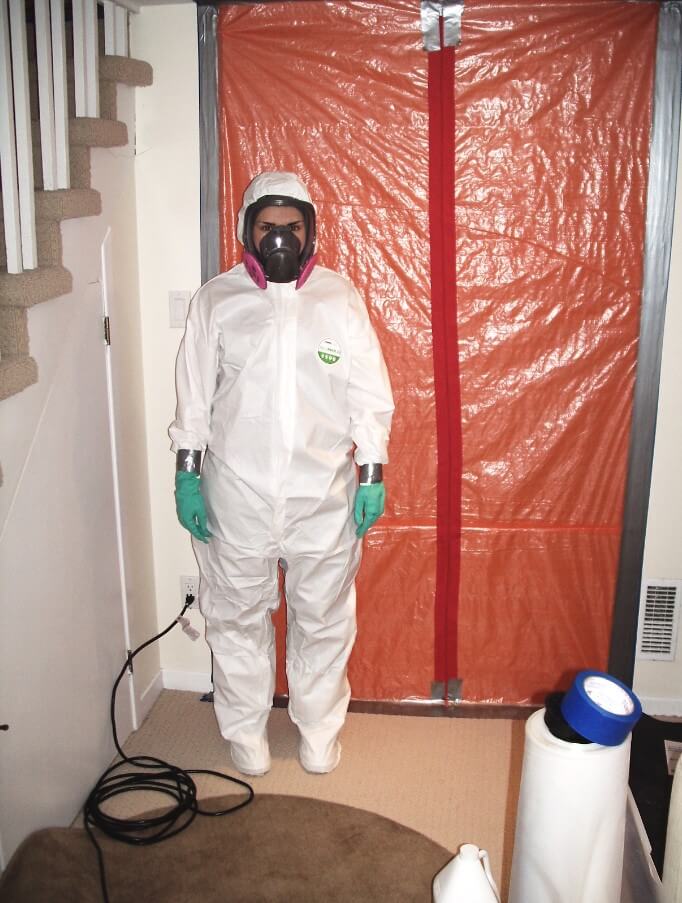 Containments Negative Air & Air Scrubber PPE-Personal Protective Equipment
Clearance - We suggest that clearance be preformed following the Mold Remediation process. We are sure to pass clearance as part of our Six Step Process for a Successful Mold Remediation.
Eco-Friendly & Canadian - We use Canadian base products if available and green plant based eco-friendly supplies in our remediation process.
Flexibility to your needs is part of our values; we will work around your schedule.
DON'T WAIT UNTIL IT'S TOO LATE! IMMEDIATE ACTION IS REQUIRED AT THE FIRST SIGN OF MOLD INFESTATION.
IF YOU HAVE VISIBLE MOLD OR YOU ARE EXPERIENCING SYMPTOMS CONTACT US TODAY FOR A FREE CERTIFIED VISIBLE MOLD INSPECTION IN AJAX.
1-888-551-0514
If you believe you have mold in your home, there are two situations that may occur. Either the mold is visible or the mold is hidden. If the mold is visible, than give us a call right now and we will schedule one of our inspectors to provide you a free consultation on the removal process and remediation methods. Should the mold be hidden and you can't be visibly, give us a call and we will recommend a highly trained air quality specialist, to give you an understanding of how much mold is present and where it is. There are many kinds of mold that can be harmful to your respiratory system. With so many growth and colour patterns, it can be hard to identify the type of growth you have and whether it is hazardous. The most common mold growth that homes have are known to be:
Cladosporium

Penicillium

Alternaria

Aspergillus
So where does mold grow and why?
Mold needs three elements in order to grow. It needs moisture, organic materials, and still air flow. It is vital that only professionals handle and remove the contaminated materials. There are numerous of reasons why a homeowners should only have professionals remove mold. The most major concern is that cross contamination (other areas of the house may get infested). Proper setups (containments) and air control machines are used to control airborne mold spores and removing mold, it is vital to contain all mold spores from becoming airborne. Improper remediation can cause the mold spores to become airborne which can contaminate other rooms and can affect your health.
Mold typically grows in rooms that have higher moisture levels. Such rooms generally are the kitchen, basement, cold rooms, attics and bathrooms. As temperatures fluctuate, plus Canada's weather is never predictable, this allows condensation to occur. When the condensation gets into contact with any organic material (wood, drywall, etc) mold will grow if not properly cleaned. The time it takes to complete the mold removal process depends on the extent of growth. A usual job involves the removal work time, plus added time for running equipment to clean and purify the air.
Surrey is a city in the province of British Columbia, Canada. It is a member municipality of Metro Vancouver, the governing body of the Greater Vancouver Regional District. It is the province's second-largest city by population after the city of Vancouver.