Mold Inspections and Mold Removal in Saint Laurent
Canada's Restoration Services is an IICRC certified and RBQ licensed mold removal company in Saint Laurent, Montreal, Ottawa, Edmonton and Toronto. With over 10 years of experience, we specialize in mold inspections and mold removal services in Saint Laurent. We provide commercial and residential mold services and have completed over 10,000 inspections and jobs nationwide. We conduct free mold inspections and provide transferable certificates for mold remediation on properties to new home buyers.

Schedule a free mold inspection today
1-888-551-0514
Mold Inspections in Saint Laurent
At Canada's Restoration Services, we perform mold inspections to detect the source of the mold, inspect the affected areas and to prevent the mold spores from spreading. During the mold inspection, our certified project managers will evaluate the affected areas and provide instant recommendations on how to prevent mold from growing. Mold is a harmful fungus that causes serious health effects, especially individuals with respiratory problems. Mold easily spreads and if it not addressed immediately, the problem worsens.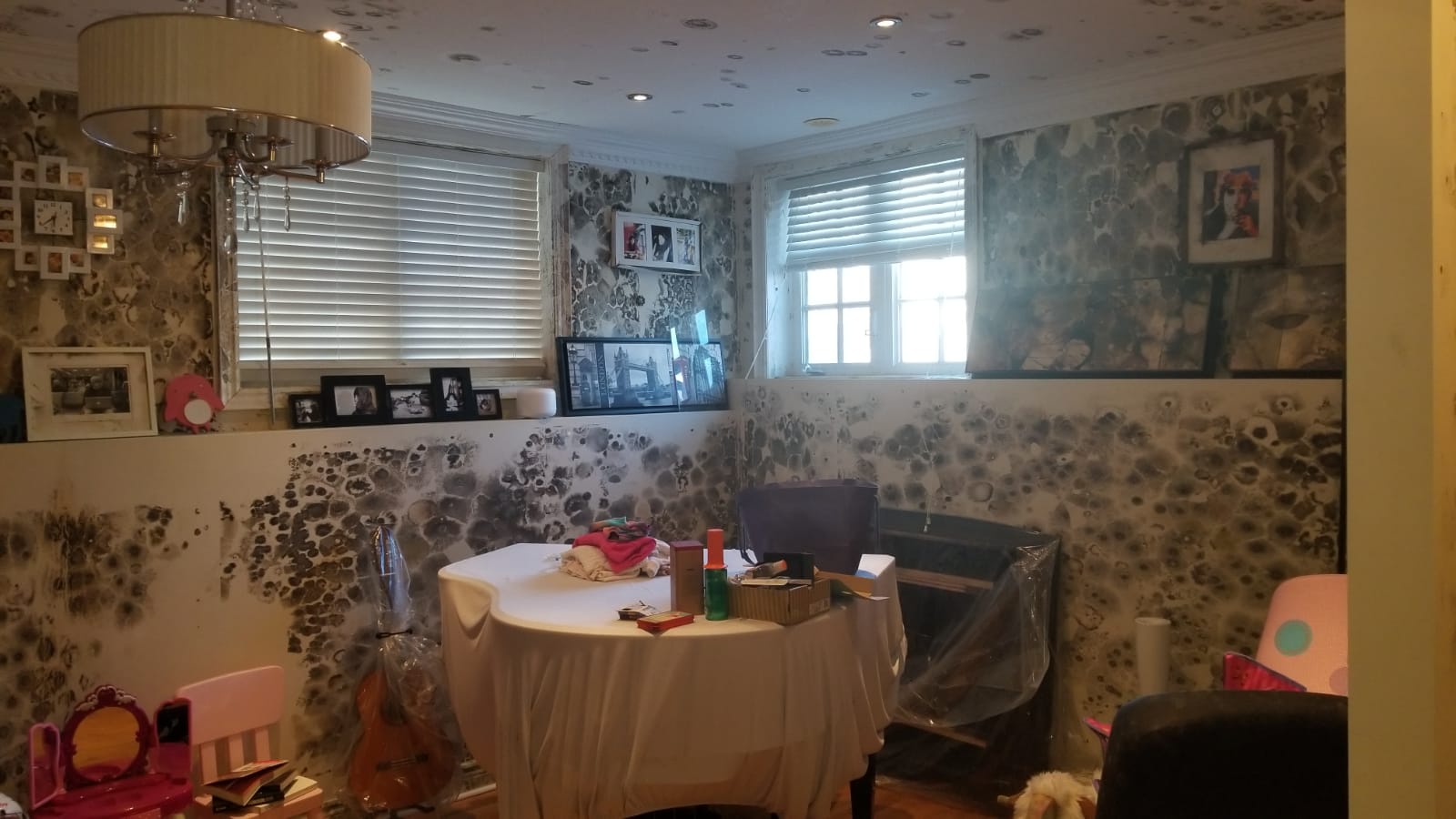 Following the mold inspection, our certified project managers will construct a detailed scope of work report that will outline our findings, recommendations, a plan of action moving forward and a free quotation. Our project managers are experts in mold and have been highly trained in performing mold inspections and mold remediation services. Canada's Restoration Services' project managers have a minimum of 5 years of experience and are equipped with state-of-the-art equipment and are always prepared to deal with any mold job - small or large.
Mold Removal Services in Saint Laurent
The objective of mold remediation in Saint Laurent is to ensure that no mold spores - airborne or visible - exist. Mold growth stems from mold spores, which must be eliminated. Our mold contractors in Saint Laurent follow a strict step-by-step mold removal process that adheres to industry standards and guidelines.
We begin the mold removal procedure by setting up a containment around the affected area. The purpose of the containment is to prevent mold spores from spreading to unaffected areas in the property. The air is deodorized and replaced with clean, fresh air. All affected areas and materials are scrubbed down and cleaned. We place HEPA vacuums and air scrubbers inside the containment to capture tiny mold particles and mold spores. Once the mold remediation process is complete, we conduct clearance testing to guarantee that mold has been effectively and safely removed.
Black mold, often called toxic mold, can be found in many places, including:
attics

basement

bathroom

crawl space

laundry room

bedroom
Schedule your free mold inspection today
1-888-551-0514