Mold Removal in Markham
Mold Inspection and Remediation Services in Markham
Call for a Free Mold Inspection & Remediation In Markham - 1-888-551-0514
Canada's Restoration Services in Markham is experienced and certified with IICRC for effective removal of Mold Spores and Growth from buildings, homes and personal possessions. Canada's Restoration Services has experience with small remediation jobs (1 ft. of mold) to full remediation projects such as Grow Ops.
Canada's Restoration Services' objective is to ensure no presence of Mold (air born or visible) exits once we complete the project. For this process we have many different types of equipment available to us such as: media blasting, air scrubbers and negative air machines, thermal cameras and more. Canada's Restoration Services in Markham often work with 3rd party experts such as hygienists and certified inspectors in order to prevent a conflict of interest.
If you suspect your property has mold, Call Markham's #1 Mold Removal Specialists and schedule your Free Mold Inspection!
1-888-551-0514
No matter how big or how small, we are here to help!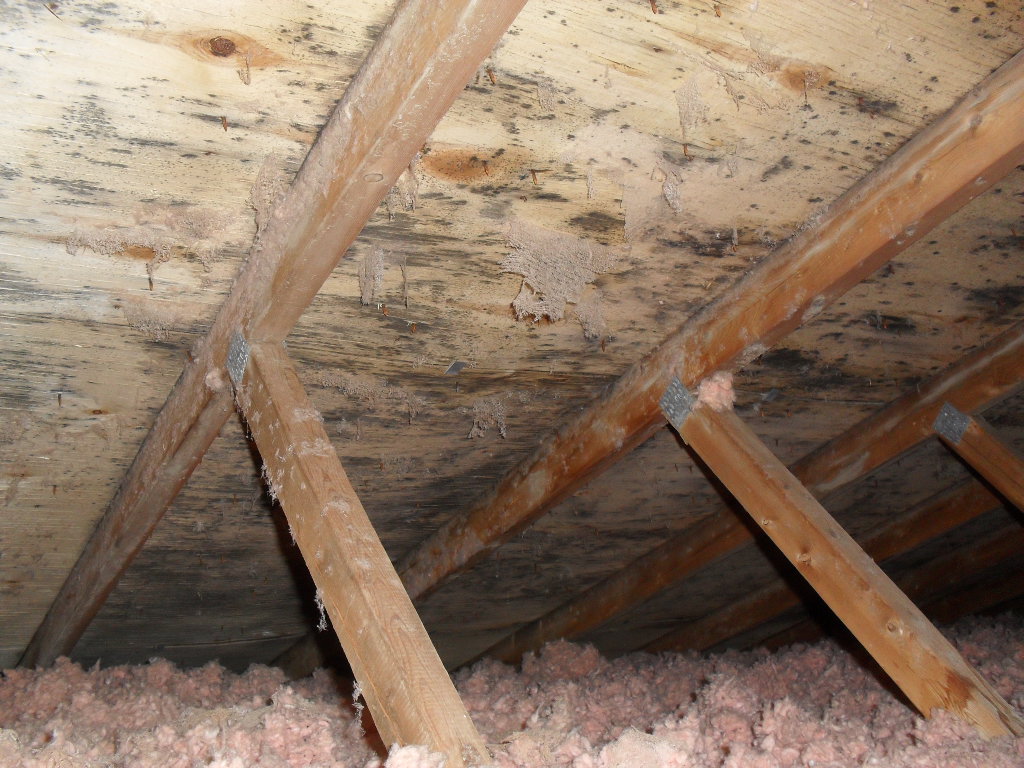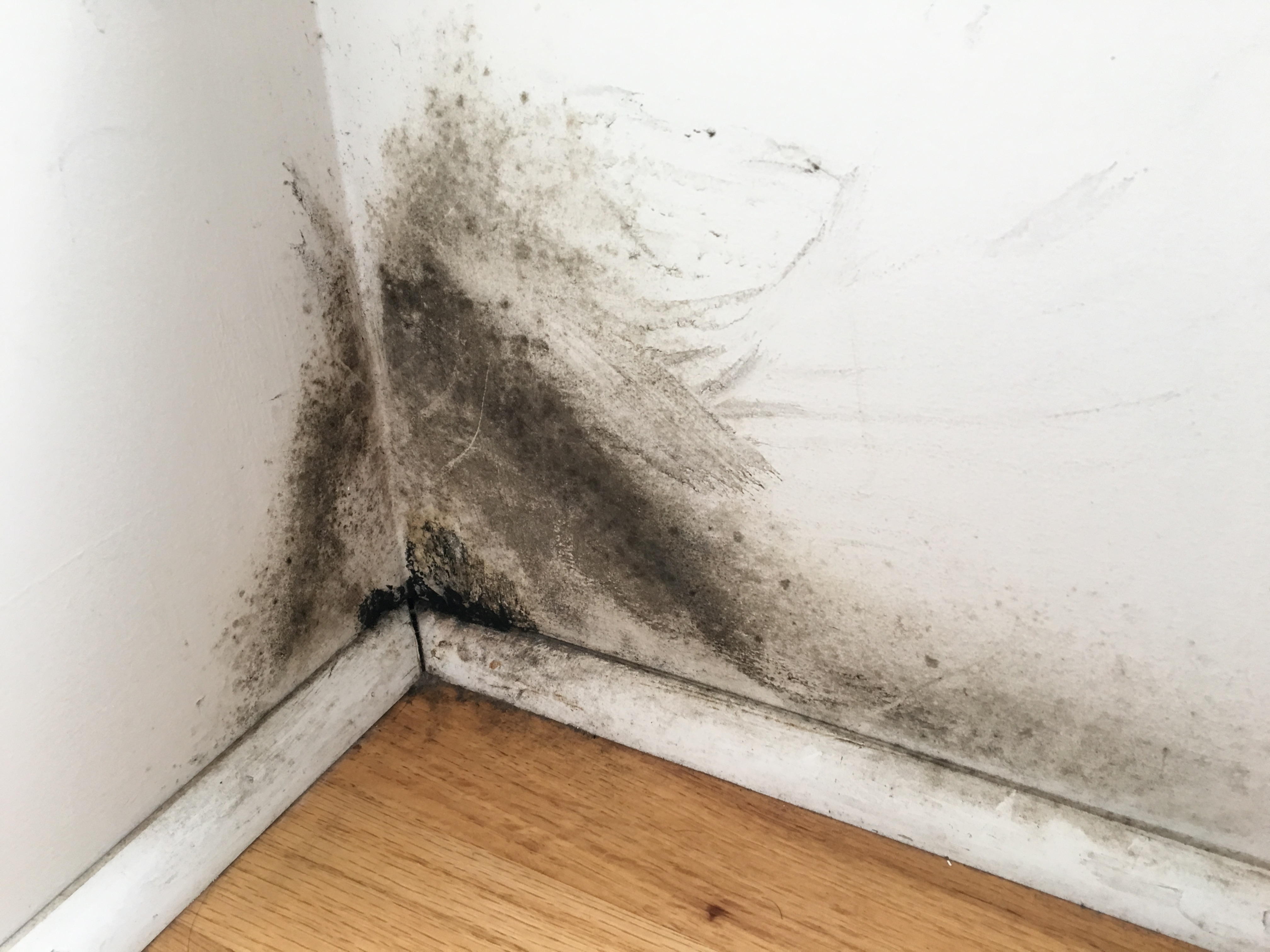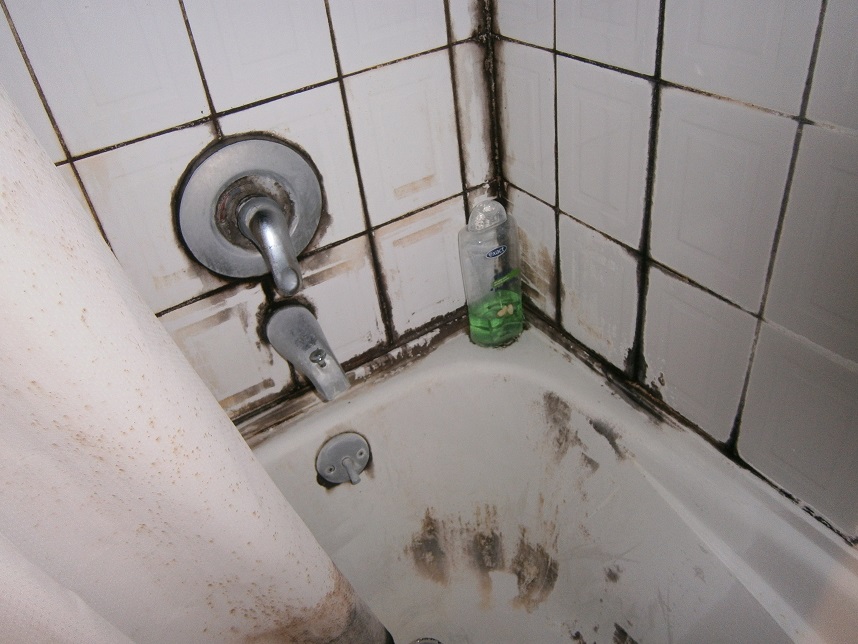 Mold in the Attic Mold on the Drywall Mold in the Bathroom
Canada's Restoration Services in Markham
are experts and understands how to make the air you breathe safe. The quality of the air in your home or office, measured by spore count, should agree with that of the air outside. By completing an
Air Quality Test (AQT)
we are able to determine the mold spores count in your home or office. Should the AQT confirm that there are an unsafe amount of mold spores the customer is presented with a scope of work created by Canada's Restoration Services or written by a 3rd party all in alliance with the IICRC guidelines for Mold Removal and Mold Remediation. Canada's Restoration Services has a preferred
Six Step Process for a Successful Mold Remediation

.
If you feel you may have the
signs and symptoms of a mold reaction
contact a mold professional in Markham today.
WHY CHOOSE CANADA'S RESTORATION SERVICES:
| | |
| --- | --- |
| | 24/7 staff to handle all your Needs |
| | IICRC "Clean Trust" Proudly Certified |
| | Fully licensed, insured and bonded, with 5 million pollution liability |
| | Price Match Guarantee, should estimates follow IICRC guidelines |
| | FREE in house financing up to 24 months, on approved credit |
| | With your health in mind, we only used plant based products |
| | Certificates provided on all work that we perform |
| | Preferred contractor of Mike Holmes, Makes it Right |
| | Rated the Top Restoration Company of 2015 |
The preferred process to achieve complete mould purification includes:
Free Visual Inspection - to identify potential visible mold upon your request.
Lab testing (3rd Party Lab) - helps us understand what AQT is present & build the scope.
Prepare the scope of work and present it to you.
Commence the work with Containment (The most important part to prevent cross contamination with the use of negative air scrubbers).
Mold decontamination & Mold spore removal procedures using eco-friendly products.
Clearance by a 3rd party to verify that spores count is according to standard, and scope has been performed perfectly.
Mould damage repair with our reconstruction department.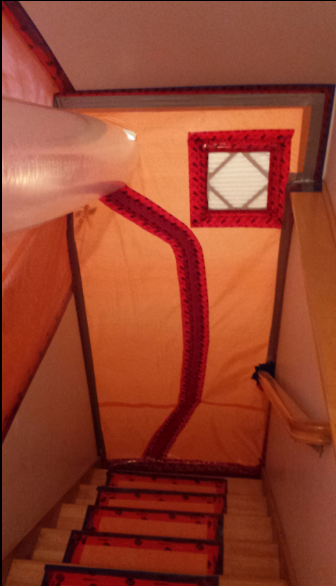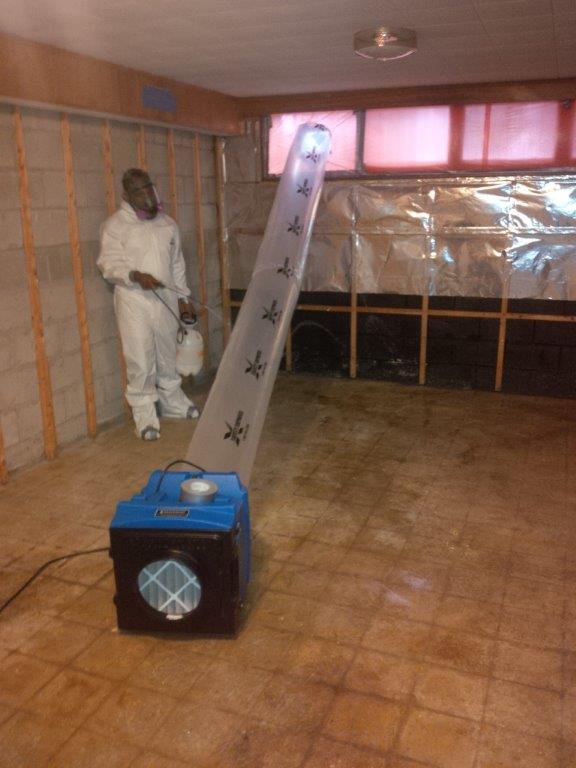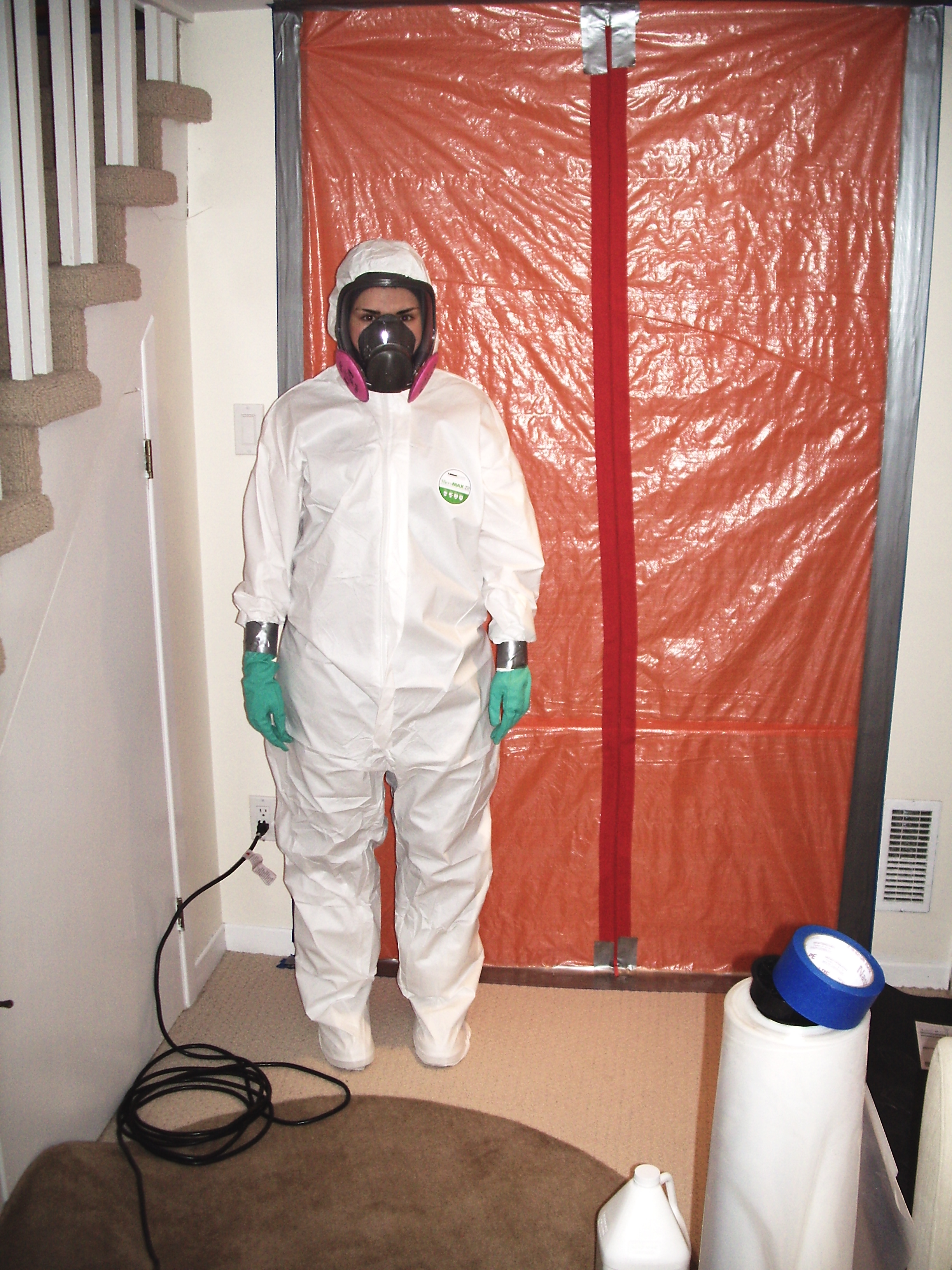 Containments Negative Air & Air Scrubber PPE-Personal Protective Equipment
Eco-Friendly & Canadian
- We use Canadian base products if available and green plant based
eco-friendly
supplies in our remediation process.
Flexibility to your needs is part of our values; we will work around your schedule.
Don't wait until it's too late! Immediate action is required at the first sign of mold infestation.
If you have Visible Mold or you are experiencing symptoms contact us today for a FREE Certified Visible Mold Inspection in Markham.
1-888-551-0514
FAQs
Q: I have been noticing an earthy smell in my basement and think it might be mold. What should I do?
A: First off, let's get some testing done. With an air quality test, we will know if there is any elevated mold spores with in the area that could be causing the smell. Once the report is back we will know what exactly we are dealing with and can create the scope of work for cleanup for you!
Q: I noticed once the cold hit that I have mold growing around my window sills. Is this something I should be worried about?
A: What happens typically when the cold weather hits is we experience a lot of condensation build up on the windows (cold air outside/ warm air inside). When the condensation pools, it gives mold a prime location to grow. Also, if you have blinds or curtains over the windows, it prevents proper air flow and gives the mold even more reason to grow. This mold that is growing is a surface mold which can be wiped off hot water and soap or a mold control. To prevent this from happening, daily check the windows and wipe off the condensation buildup. As well, if throughout the day you can open up the blinds or curtains, this will allow proper air flow and decrease the issue.
Q: I am wondering what the difference is between regular mold and black mold?
A: Black mold, Stachybotrys, is commonly found growing on water damage materials. So if you have had a leak somewhere and an organic material has been effected, black mold can grow. This is the most dangerous type of mold and should be dealt with accordingly by a professional. Surface mold is typically the fuzzy type, comes in all different colours that grows on walls and furniture and in window sills. This mold is not as harmful and is caused from condensation, humidity and lack of airflow. A lot of times this mold is found in basements where there is usually high humidity. It can be found behind or on furniture if it is not given proper air flow. In most causes this mold can be wiped off with hot water and soap or a mold control. DO NOT USE BLEACH (http://www.canadarestorationservices.com/articles-does-bleach-kill-mold ). Place a dehumidifier in affected areas and open up the windows to get proper airflow.
Q: A long term water drip has created black mold under my kitchen cupboards and down in the basement. How dangerous is it for my health?
A: The only way to know for sure if it is black mold is to have is tested. But black mold is created from water damage so it could be a possibility. The best thing is to either bring in a company to see the mold or have the mold tested to see what type of mold. Then from there we can treat and remove the mold properly. Keep in mind that the source must be fixed to ensure the problem does not return or persist, always a MUST!
Q: I recently found mold along my baseboards and in corners on my drywall in the basement. I was curious what that usually means, if there's probably more mold behind the drywall and what kind of measures are necessary to fix it.
A: Depending on the type of mold can indicate whether there is more behind the drywall. If it is a surface type mold, it could be due to humidity, but if it is a more embedded black mold it could be due to an issue with the foundation (crack or leak). Usually with foundation issues there would be signs of water damage to the drywall but it is always good to get checked out just in case. First step is to bring out a mold specialist who can assess the area and have a better idea what is causing the issue. Thermal imagining guns can also be used to try and determine if there is any moisture behind the walls which could indicate more mold in behind.
MARKHAM — Is a town in the Regional Municipality of York, located within the Greater Toronto area in Ontario. With a population nearly 270,000 people it the 4th largest town in the greater Toronto Area. Situated to the North on Toronto City Markham was historically known as an agricultural community only situated 37km from Toronto City proper until the 1970's was primarily farm and marsh land. The town has various multi-national companies head quartered in Markham and is considering an important part of the Greater Toronto economy and Ontario as a whole. With Canada's Restoration Services mold services thorough understanding of the Markham area dispatching a competent, professional and efficient team to evaluate and inspect your mold problem is only a phone call away.