Real Estate Transaction Typical Concerns
How bad is it for my Health?

Mold growth can have various health affects to individuals based on the type of mold present, the quantity of mold spores and the individual's immune system. The symptoms that may arise from mold can vary but typically are, respiratory issues, sneezing, itchiness, allergic reactions and more.
Mold may not have a major affect on you if you have not had long-term exposure. Should you have exposure to airborne mold spore, change of environment can significantly reduce any chance of respiratory or health issues. This will allow a healthy immune system to eliminate any contaminates from the body. If you have had long-term exposure or are concerned about your health it is important to speak to your physician.
Whats the Procedure?

Once mold is identified we will send out one of our certified inspectors. The inspector will examine the mold growth and explain the step-by-step procedure and provide a scope of work of how we remove and remediate the contaminates followed by an estimate. This inspector will be the dedicated manager and the direct point of contact for your project.
Canada's Restoration Services follows all guidelines set by IICRC and the Canadian Construction Association for mold removal.
Finding and fixing the source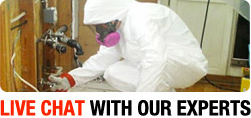 During the inspectors visit they will seek the cause of the growth and identify the source if possible. Not always is the source is easily identifiable and noticeable. The inspector will explain the proper methods and maintenance tips on how to ensure mold growth will not re-grow. We use the most advanced technology in the market (i.e. Thermal imaging). The source can be found during the work if it is not visible during the inspection.
How Long Does it Take?

Canada's Restoration Services has significant amount of resources to provide the quickest response. Any projects can take a minimum of 48 hours (including equipment on site, to capture all mold spores)
What are the costs?

The cost will depend on the type of project and the resources required to complete it. The average price can vary per room depending on the area of the mold growth and the severity.
Why CRS?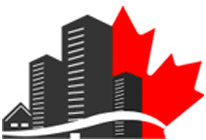 Experienced Professionals
All of our managers, inspectors and technician are IICRC certified
Warranty
All of our mold removal jobs come with a completion form for proof that all mold has been removed. Any mold removal procedures in attics come with a 10 year warranty*
Licenced, Insured and Bonded
Canada's Restoration Services holds a 5 million liability insurance, as well as a 5 million dollar pollution liability. We ensure that any job that we perform will be held to the highest standards and will be covered.
Booking Procedure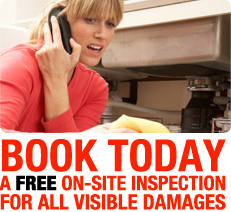 Call to Book inspection
We provide next day or the following day inspections based on the schedule of the inspectors and their next availability.
Manager inspects/estimates
Once a manager or inspector takes a visual inspection of the damage to your property, they will in turn create a free scope of work and build a free estimate on the repair.
Book Job
With one direct contact and project manager that will aid and guide you through the entire process will book and manage the job.
Job Process
Areas will be sealed off with 6 mil poly. Containment is built to eliminate cross-contamination
Implement negative air pressure assist in prevention of cross contamination.
Perform an Immediate remediation of the mould in the attic.
Remove the mould of the sheets and studs using media blasting solution.
Perform thermal fogging of attic area with antimicrobial spray.
Hepa vacuum and wipe down with anti-microbial all the sheets.
Leave equipment- Air Scrubber- Negative air system for 48 hours.
Thermal fog (2nd application) attic area with antimicrobial solution.
Thermal fog and wipe down containment area upon exit.