Mold Testing & Removal Services in Ottawa
Finding mold can be a scary situation. Putting your families or loved ones health in jeopardy is never ideal. Mold can be a hazardous material, if not contained and properly treated. It has many health affects associated with it and is known to cause unexplained coughing and sickness. This is why it is vital to call a professional to remove and remediate mold issues.
With the proper certifications and education, professionals, understand the harsh reactions of mold and how to remove it safely. Canada's Restoration Services has IICRC trained technicians who remove and remediate mold on a daily basis in residential and commercial buildings.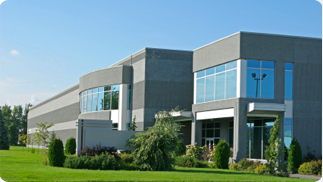 Commercial Property
Typical Commercial Property Concerns
What are the Health Concerns?
What is the Procedure?
Finding and Fixing the Source
Time & Costs