Mold Inspections
A mold inspection is a very important aspect, which several people need to carry out in their homes and even business premises. Simply put, this is an exercise, which helps one to look for the mold growths that may be threatening to ruin part of a building. Whereas a number of people tend to carry out such exercises by themselves, it is important that experts are involved in the venture.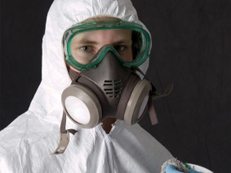 One of the reasons why you need to go for qualified help when you have the need for mold growth to be detected early is that some types of mold have been identified to be harmful to human beings and even animals such as pets. They carry certain compounds, which may bring about certain illnesses and ailments like asthma and allergies. By involving professionals who have the knowledge of handling those toxic growths, you can rest assured that you will not suffer health problems from doing the inspection yourself.
Another reason why you need to seriously consider the services of an expert in this field is for the purposes of quality of work that will be done. When you call professionals to handle the task for you, they rely on their experience to know all the crooks and corners where molds may be residing. For the regular person like yourself, you may not be able to tell all the areas in your building that are likely to be bearing the menace. Hence, you can experience the spread of molds even after a removal exercise because you will not have identified all the areas in which they reside during inspection.
Our professional mold inspectors in Toronto will help you know the root cause of the problem. This is because we tend to look for the real point of origin of the molds. This can be a difficult task to handle by yourself and may give shoddy results, which will not solve the problem in the long term. The good news is that we cam help you with this very crucial exercise, and finding a competent inspector should not be hard.