24/7 Asbestos Removal Services in Montreal
At Canada's Restoration Services, we are a team of IICRC certified specialists and professionals who are dedicated to providing exceptional service to our valued customers. Our residential and commercial services includes asbestos inspections, asbestos testing, asbestos abatement and vermiculite asbestos removal in Montreal.

Book your free asbestos inspection today
Canada's Restoration Services has been operating for over 15 years and has locations all across Canada, including Montreal, Toronto, Ottawa and Edmonton. We have worked on and completed thousands of asbestos removal jobs, including hundreds of household name jobs. As a leader in the industry, we have been awarded Top Restoration Company in 2015 and have been awarded as HomeStars Best Company from 2012 to 2019.
Asbestos Testing in Montreal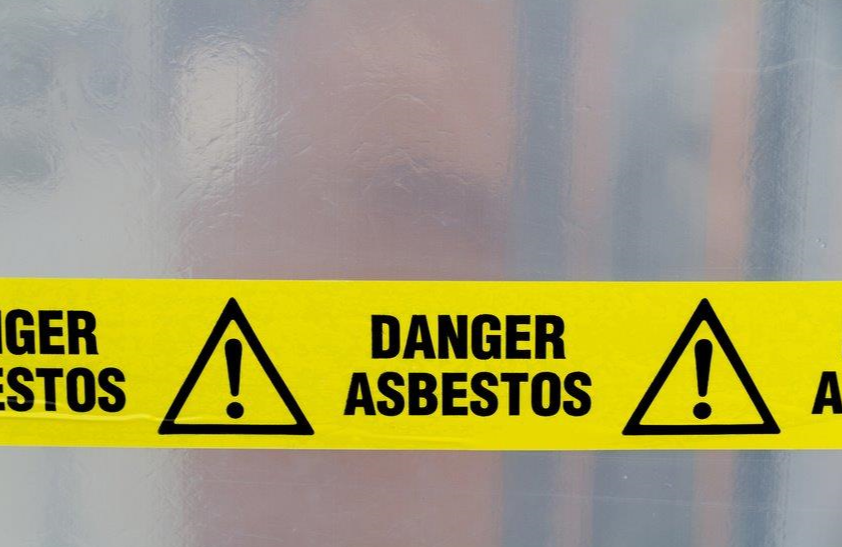 If you suspect you have asbestos or asbestos-containing materials in your home, it is imperative to not disturb any of the asbestos in your home. By opening any walls in your home, you are disturbing the asbestos and exposing your home to a bigger hazard.
Thereby, you do not want to disturb the asbestos material in any way. By contacting an inexperienced contractor or unprofessional restoration company, you are putting you and your family at risk. Once asbestos is released into the air, it becomes more difficult and time-consuming to get rid of.
At Canada's Restoration Services, we conduct asbestos testing in Montreal for homes and businesses. Our certified project managers conduct asbestos tests by taking an asbestos material sample from your home and delivering the sample to a lab, where a detailed report will outline the type of asbestos and the percentage of asbestos. We run asbestos tests in any area including ceilings, walls, tiles, floors, attics, insulation, and any other area where asbestos may be present. Once asbestos is confirmed, the project managers and restoration experts can perform asbestos remediation and remove the asbestos from your home.
Asbestos Removal in Montreal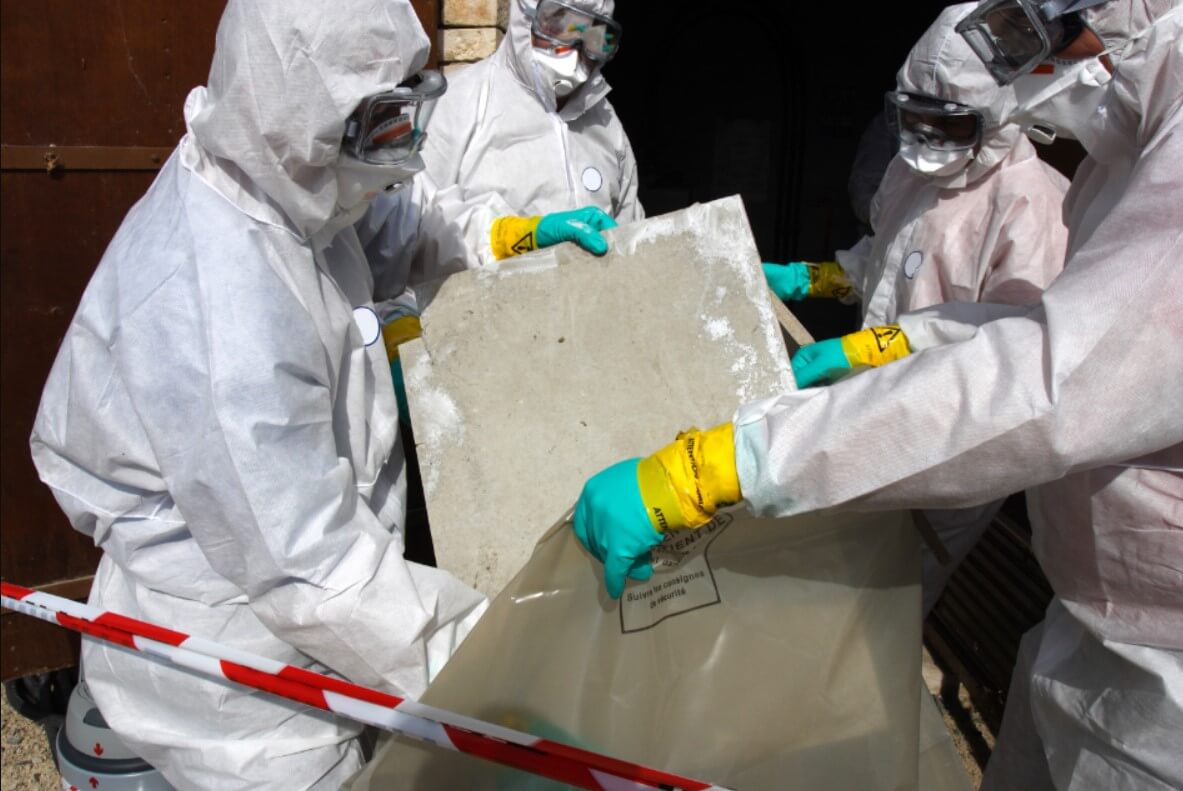 With countless asbestos removal services in the Montreal area, it's important for property owners to choose wisely when hiring. The team at Canada's Restoration Services follows all established safety protocols, along with rigorous industry guidelines. Our in-house technicians work diligently to safely eliminate all traces of asbestos while avoiding any potential for cross-contamination.
Asbestos removal and remediation is complex. The work must be done properly from the start, and always performed by certified technicians. Importantly, safety precautions must be taken to protect workers and residents from encountering any asbestos fibers. This is not the right time for a property owner to attempt a DIY removal – there are too many pitfalls and health dangers.
When it comes to asbestos testing, CRS uses a 3rd party lab for professional sample testing and verification results. We also provide a comprehensive price quote on all of our asbestos removal projects. Once asbestos removal has been completed, we will provide a Completion Certificate to authenticate the efficacy of our work (Completion Certificates are transferable to a future owner).
Asbestos inspections and asbestos abatement require strict guidelines and procedures. Once asbestos has been confirmed, the asbestos removal can begin. Following an asbestos inspection in Montreal, our certified professionals can begin asbestos abatement. The work and procedure depend on:
1) type of asbestos
2) where the asbestos is located
3) how much asbestos there is
The asbestos removal procedure begins by setting up all of the necessary containment in your home. Containment is required to be set up in your home to ensure that the asbestos dangers are under control and to prevent any asbestos exposure in your home. During the procedure, negative air machines and air scrubbing machines are set in place strategically to clean and filter the air.
Your health and safety is our top priority. We ensure that only our IICRC certified professionals are allowed access into the containment. Furthermore, our restoration experts must wear protective gear, including protective suits, shoe covers and face masks. Removal of asbestos is imperative and the asbestos must be disposed of safely and effectively as well. Following the asbestos removal, we present homeowners and business owners with a certificate of clearance stating that the asbestos has been effectively removed.
What is Asbestos
Asbestos is a substance that was commonly used before the 1980's in homes and businesses to insulate buildings and homes. Asbestos fibers can not be seen, smelled or tasted, and is extremely hazardous. As soon as asbestos fibers are in the body, it is quite difficult to get rid of them. The more asbestos exposure one has, this increases the chances of having an asbestos-related disease.
Many homes in numerous health issues have been connected with asbestos, leading to its banning in the European Union and many other countries. Specific asbestos-related diseases associated with asbestos are Asbestosis, a non-cancerous respiratory disease, lung cancer, and mesothelioma, rare cancer in which virtually all known cases are linked with asbestos exposure.
Common places to find asbestos is:
asbestos insulation

asbestos tiles

asbestos cement

ceiling tiles
How to Properly Remove Asbestos
Without question, asbestos removal requires professional attention. From testing to removal, to remediation, this work requires highly trained technicians with expertise in asbestos abatement. For professional asbestos removal in Montreal, Canada's Restoration Services offers a full range of services for both residential and commercial customers.
Asbestos is a serious issue in any residential home or commercial building. Once discovered, asbestos-laden materials can pose various health dangers for occupants and residents. In the Montreal area, Canada's Restoration Services provides the professional approach to do the work right the first time – and with 100% customer satisfaction.
Our Comprehensive Approach
Canada's Restoration Services provides the most comprehensive asbestos abatement in the Montreal area. We thoroughly inspect and assess a property from top to bottom and examine asbestos-laden material that's found in insulation, ductwork, piping, and even the HVAC unit.
Inspection Stage: After inspection, asbestos samples are sent to a 3rd party lab for precise verification
Scope of Work: Based on the inspection, the scope of work is outlined and removal work can commence
Containment: To contain the space, CRS uses industrial air scrubbers and negative air machines
Removal Work: CRS technicians remove asbestos deposits and ensure safe disposal of all waste
The Cleanup: The cleanup process ensures that residual asbestos, fibers, and dust are eliminated
Clearances: An independent 3rd party provides clearances on work performed by CRS technicians
For Professional Asbestos Removal in Montreal Choose the Team at Canada's Restoration Services
At Canada's Restoration Services, IICRC certified technicians assure customers of the highest standard of workmanship. Regardless of project size, we make every effort to provide customers with 100% satisfaction. When asbestos is suspected, we perform a FREE property inspection to determine the scope of work and the estimated cost of removal. We also provide around-the-clock service for residential and commercial customers who require immediate attention.
Choosing the right asbestos company in Montreal is key to ensuring that the asbestos is removed from your home or business. Asbestos (or vermiculite) is extremely dangerous and should be taken seriously. Find out more about asbestos removal in Montreal by calling 1-888-551-0514 or visiting us online.
Call Montreal's #1 Asbestos Removal Company
Canada's Restoration Services is proud to offer comprehensive asbestos removal services in the Greater Montreal area, including Anjou, Boucherville, Brossard, Chambly, Chateauguay, Chomedey, Cote-des-Neiges-Notre-Dame-de-Grace, Dollard-des-Ormeaux, Dorval, Ile-Bizard, Beaconsfield, LaSalle, Westmount, Kahnawake, Kirkland, Laval, Longueuil, Mount Royal, Hampstead, Roxboro, Ste Dorothee, and Saint Hubert.