How To Deal With Mold In Your Home's Crawl Space
Untreated mold can be a nuisance that can lead to allergies and long-term health concerns if not addressed promptly. Although mold growth in kitchens and bathrooms is often easily spotted, crawl spaces are often overlooked. Because of the moisture and humidity in the area, mold can quickly grow without interference and begin to spread to the rest of the house. In regions with diverse seasons, mold growth can spread rapidly, which may require professional mold removal in Montreal to safely return the home to normal.
Identify Signs of Mold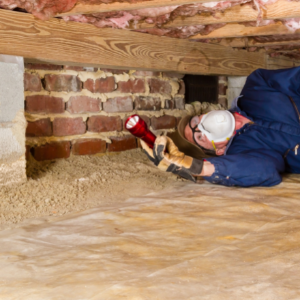 Crawl spaces can be difficult to access, and if mold is present in your crawl space, it can also be dangerous to spend too much time in there. The first step to eliminating mold is knowing the signs to quickly and efficiently identify it. Typically the first indicator of mold in your crawl space is an unclean, foul odour. If you notice a musty smell in your home but can't identify its source, it's best to call the professional mold removal services in Montreal to inspect crawl spaces.
Collect Mold Samples for Testing
If you or a company offering professional mold removal in Montreal finds a sufficient build-up of mold inside your crawl space, the mold has likely spread to other areas of the house, so testing should be completed to find all affected areas. Mold can travel easily through the air. Therefore, it's typically not an isolated incident within the home, so it's a good idea to test the entire building for mold growth.
Determine Type of Mold
Different types of molds cause different kinds of reactions and have varying effects on both people and pets. Black mold, especially, should be a top priority to homeowners as it can lead to serious health hazards down the road. At CRS, we provide professional inspections and 3rd party mold testing to help you identify the type of mold present in your home.
Begin Mold Removal in Montreal
Removing mold can be done by scrubbing it down and using soap and water. However, precaution should be taken to prevent contact with mold as much as possible. Ventilators, gloves and goggles are a must to avoid skin contact and inhalation of mold spores. However, mold can often pose a danger to humans, whether allergies, skin irritation, or asthma, so it's best left to a professional. At CRS, we provide IICRC certified mold removal services in Montreal.
Preventing Mold In Crawl Space
Mold only grows in damp and wet areas, which usually are crawl spaces. These spaces are also often overlooked due to being difficult to access and left alone for years. Routine inspections and cleaning the crawl space can prevent mold growth and mold growing in that area.
Call A Professional Mold Removal Service in Montreal
If you suspect you have mold in your crawl space, it is best to have a professional complete an inspection in your home. Mold can often quickly travel through vents and spread throughout your home. Crawl spaces are also hard to access, and it can be dangerous to attempt to clean mold yourself as you will likely inhale mold spores.
If you think there might be mold in your crawl space, let us help you protect your home and family.
Call us now, or send us a message online for all your mold needs in Montreal.