Edmonton Mould Services
Mold Removal Services in Edmonton
At Canada's Restoration Services, our mission is to restore your home or business into a safe and clean living environment for you and your family. Our IICRC certified professionals are highly trained and equipped with advanced mold removal technology to clean and remove mold in residential and commercial buildings.
Our mold professionals in Edmonton follow a strict guideline to treat and disinfect mold in any part of your home or business. We have completed thousands of mold removal jobs in Edmonton and work hard as a team to provide our valued customers reliable and effective services.
Book a

free

mold inspection in Edmonton today
1-888-551-0514
Mold Definition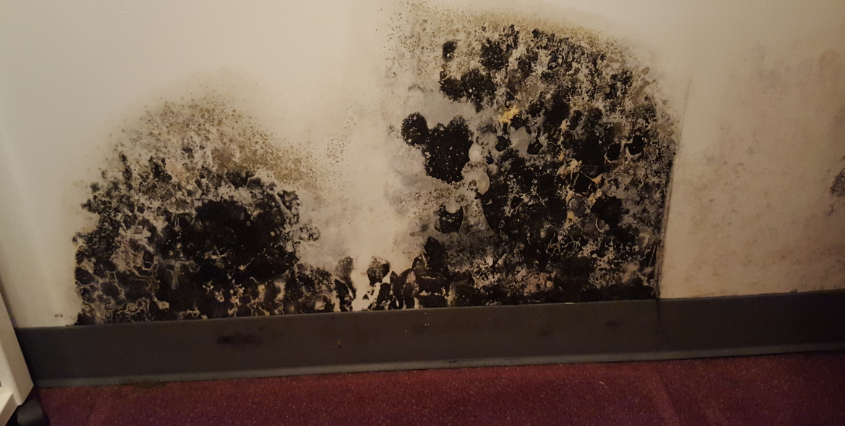 Mould can form with two conditions: warmth and moisture. Mould loves to hide in damp and dark places, including cold rooms, attics, crawl spaces, laundry rooms, basements, bathrooms and under windows. Black mold is a mold that is black or green in colour and can be found growing in moisture damaged areas. Black mold is a type of fungus that is often referred to as toxic mold. Symptoms of mold exposure include coughing, sneezing, watery eyes and itchy throats. You can identify if mold is present in your home through a few ways:
1. Musty Odor
If you detect an earthy and mold smell in a certain area(s) in the home, there is a possibility that mold is present. Sometimes, mold is not visible because it can be in hidden areas including behind walls and tiles.
2. Visible Mold
If you notice black mold, dark rings on your walls or ceilings or an odd growth of a coloured "stain", this can be identified as mold. One of the first questions our mold specialists will ask you regarding mold is if there has been a water damage in your home. Mold begins to form as early as 24 hours after a water damage. The cause of water damages can range from roof leaks to sewer backups. To learn more about water damage and water damage restoration, click here. One imperative way to prevent mold from growing is to call a professional water damage restoration company after dealing with a water damage. Canada's Restoration Services is highly trained and equipped with state of the art equipment to restore your home or business after a water damage.
3. Mold Symptoms
Another way you can detect mold is through evaluating your symptoms and health. When entering a room in your home or business, if you start to cough, sneeze, have itchy eyes or a sore throat, this can indicate that there is mold. Mold does affect your health and can cause long term damages to your health.
4. Air Quality Testing in Edmonton
An air quality test is conducted in your home or business to check the quality of the air. The assessment will determine the type and amount of pollutants (including mold) in the affected areas. An air quality test will provide a detailed report of the findings in your home, along with a solution and is 100% accurate.
Commercial Property
Typical Home Owners Concerns
How bad is it for my Health?
What is the Procedure
Finding and Fixing the Source
Time & Costs