Commercial Properties
Typical Commercial Concerns
Project Time Length
Our technicians are trained to ensure that little or no interruption in any work is possible. Depending of the size of the job will determine the length of work.
Will It Affect Work
Most jobs are stages to enclose the affected area which allow the non-affected area to be free to work. If required we are able to perform any work during after hours and weekends to ensure there is no disruption of work.
Health
All products that we use are green, plant-based and does not contain any sort of chemicals. The products that we use are environmental safe and is crtified by the EPA. It will not cause any bodily harm to anyone. You may continue to work and be in the buildiing while this product is used. The use of the product will give off a ligth lemonly smell. The antimicrobial is used to prevent any potential mold growth and is used throughout the industry.

Procedure
Initially we will have a certified project manager to scope out the infected area and provide a general idea of how the entire process will work and commence. They will identifiy which areas will be restricted (should there be any) and will walk you through the entire project. Once all the details are agreed upon, the job will be booked and begin the next available date.
Why CRS?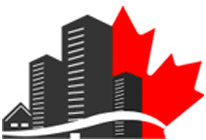 Experienced Professionals
All of our managers, technicians, and managers are IICRC certified. Our staff has worked on multiple projects, from small residential mold removal to large commercial and industrial properties. We have extensive knowledge of the proper procedures for removing mold from your home or business, including how to prevent it from coming back.
Confidentality
At Canada's Restoration Services, we work hard to keep your business private and confidential. We know how important it is for you to protect your personal information, and we won't do anything to compromise it.
Licenced, Insured and Bonded
We are licensed and insured to work in both residential and commercial settings. Our staff has been trained by the leading professionals in the field of restoration, so you can rest assured that your property will be handled with care and precision.
Booking Procedure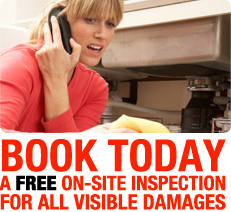 Call to Book inspection
Based on the availability of our project managers were are able to provide next day or the following day mold inspections in Toronto and the GTA.
Manager Inspects and Estimates
Canada's Restoration Services is committed to providing you with the most accurate, up-to-date information about the damages that have occurred on your property. We provide free estimates within 48 hours of proerty inspection and our goal is always to get you back in your home as soon as possible.
Job is Booked
With Canada Restoration Services, you get one direct point of contact and project manager who will assist you throughout the process.They will oversee each step of the restoration process, ensuring that every detail is taken care of and every need has been met.
Job Process
Our team seals off any areas that may have been contaminated, by using 6 mil poly to build containment around the work area so there's no way for cross-contamination.
Negative air pressure is implemented by creating a flow of air out of the building, which prevents particles from entering the building..
Our team will come to you immediately and perform an immediate mold remediation and abatement.
We use an effective media blasting solution to remove the mold of the sheets and studs that eleminated all contaminants in the affected areas.
Perform thermal fogging for a given area with an microbial spray to eliminate any mold, mildew, or other microbial growth.
HEPA vacuums and wipes are used on all materials with microbial disinfectants to ensure that every surface is clean
We leave imporant equipments at your location for 48 hours. This includes an air scrubber and a negative air system, which helps prevent any chance of mold or mildew growing after it's been cleaned.
Second application of thermal fogging is used to clean the area with an antimicrobial solution.
We provide proper decontamination before exit through fog and wipe down of containment area.