Asbestos Testing, Removal & Abatement in St. Albert
At Canada's Restoration Services, we are proud to locally serve St. Albert and surrounding area's of Edmonton. We have over 10 years of experience in asbestos testing and asbestos abatement. We follow all industry guidelines and ensure that our asbestos work is guaranteed and certificates are provided on each and every job.

Book your free asbestos inspection today
1-888-551-0514
Canada's Restoration Services is an award winning company, completing over 10,000 inspections and jobs nationwide. Our asbestos removal specialists perform a strict step-by-step procedure that follows industry and IICRC guidelines. You can read more about our asbestos process in Spruce Grove here.
Asbestos Testing in St. Albert
Asbestos was a common building material that was used for a variety of purposes in homes, buildings, offices, schools and more. Asbestos is extremely dangerous and has been linked to many diseases. That is why if you suspect you have asbestos in your home or business, you must contact Canada's Restoration Services to conduct asbestos testing. Our certified and highly trained asbestos experts will take a sample of the asbestos and send it off to a third-party accredited laboratory. Within 48 hours, you will receive a detailed scope of work, along with the cost to remove asbestos.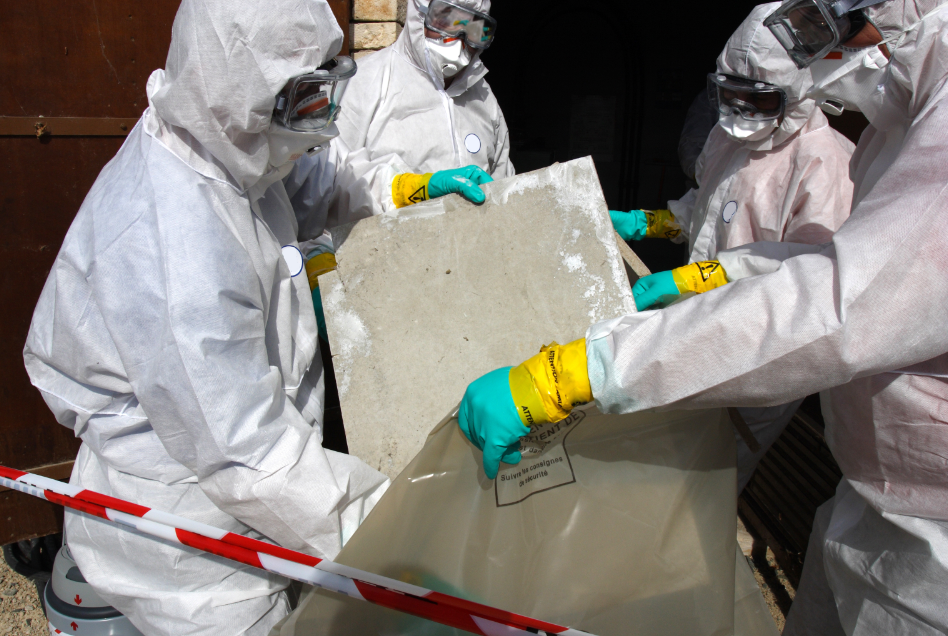 Asbestos Removal and Asbestos Abatement St. Albert
Our Free Asbestos Inspections include a certified project manager attending your property to visually inspect the area(s) of concern. Once your property has been inspected and samples taken (if necessary), a free asbestos removal estimate will be provided along with a detailed scope of work for the removal.
Asbestos can be harmful to ones' health if not properly dealt with. The province of Alberta has put in place high standards when it comes to safe asbestos removal to protect its residents and make them aware of the dangers asbestos can have.
Book your free absestos inspection in St. Albert today
1-888-551-0514