Asbestos Removal in Spruce Grove
Free Asbestos Inspections & Estimates
Call Today – 1-888-551-0514
The province of Alberta has the highest concentration of asbestos used products throughout the entire country of Canada. Due to its great insulation and fire retardant characteristics, asbestos was commonly used throughout the late 1920's to the late 1970's. Unfortunately, it's health affects were not known until many years later, causing multiple cases of lung scaring, mesothelioma, asbestosis and in severe cases, even death.
Alberta has put in place very high standards and protocols when it comes to asbestos; ensuring its residents can be aware of the health concerns and keeping the city a safe, healthy environment.
At Canada's Restoration Services, we are proud to locally serve Spruce Grove and surrounding area's of Edmonton. We have over 20 years of expertise in asbestos removal and asbestos abatement. We follow all industry guidelines and do not cut corners. All our asbestos work is guaranteed and certificates are provided on each and every job.
If you suspect that your home or property in Spruce Grove may contain asbestos, give your local experts a call today!
1-888-551-0514
Our Services Include:
| | |
| --- | --- |
| Asbestos Drywall Removal | Asbestos Plaster Removal |
| Asbestos Ceiling Tile Removal | Asbestos Floor Tile Removal |
| Asbestos Textured Ceiling Removal | Asbestos Popcorn Ceiling Removal |
| Asbestos Pipe Wrap Removal | Asbestos Duct Wrap Removal |
| Asbestos Register Vent Removal | Asbestos Vermiculite Insulation Removal |
Free Asbestos Inspections
Before performing any type of renovation in your home, it is mandatory that the materials be tested for asbestos. A DSS, Designated Substance Survey, may be required for larger projects.
Our Free Asbestos Inspections include a certified Project Manager attending your property to visually inspect the area's of concerns. If required, testing may be needed which we can help with as well. Samples can be taken to a third party lab to be analyzed for any asbestos fibres. Costing for this varies depending on number of samples taken.
Once your property has been inspected, and samples taken if necessary, a free asbestos removal estimate will be provided along with a detailed scope of work for the removal.
Our Asbestos Removal & Asbestos Abatement Process
A Canada's Restoration Services, we pride ourselves in our high level of service and quality of work. All work performed follows all industry guidelines set forth by the Province of Alberta. All technicians and supervisors are fully trained and certified for asbestos removal.
As mentioned above, a specific scope of work is provided to you which outlines in detail our step by step process for safe asbestos removal. Containments and equipment are always set in place to ensure no cross contamination of any asbestos fibres throughout the property. All technicians wear proper PPE, Personal Protective Equipment, to ensure they are safe from any health concerns.
Not until all removals are complete and third party clearance (if necessary) is given do we remove any containments or equipment. We ensure that all is clear so your home is returned to a safe environment.
Costing can vary depending on the size of the project; each and every project is different.
To learn more about our asbestos removal costs, click here.
At Canada's Restoration Services, our staff works around the clock, 24/7, 365 days a year to answer any of your questions or concerns. If you have any questions, don't hesitate to give us call, we are happy to help!
1-888-551-0514
Where can asbestos be found?
As mentioned, asbestos was used most commonly for adhesion, insulation and heat protection between the 1930's to 1980's. Below is a list of asbestos photo's of areas in which may contain asbestos materials: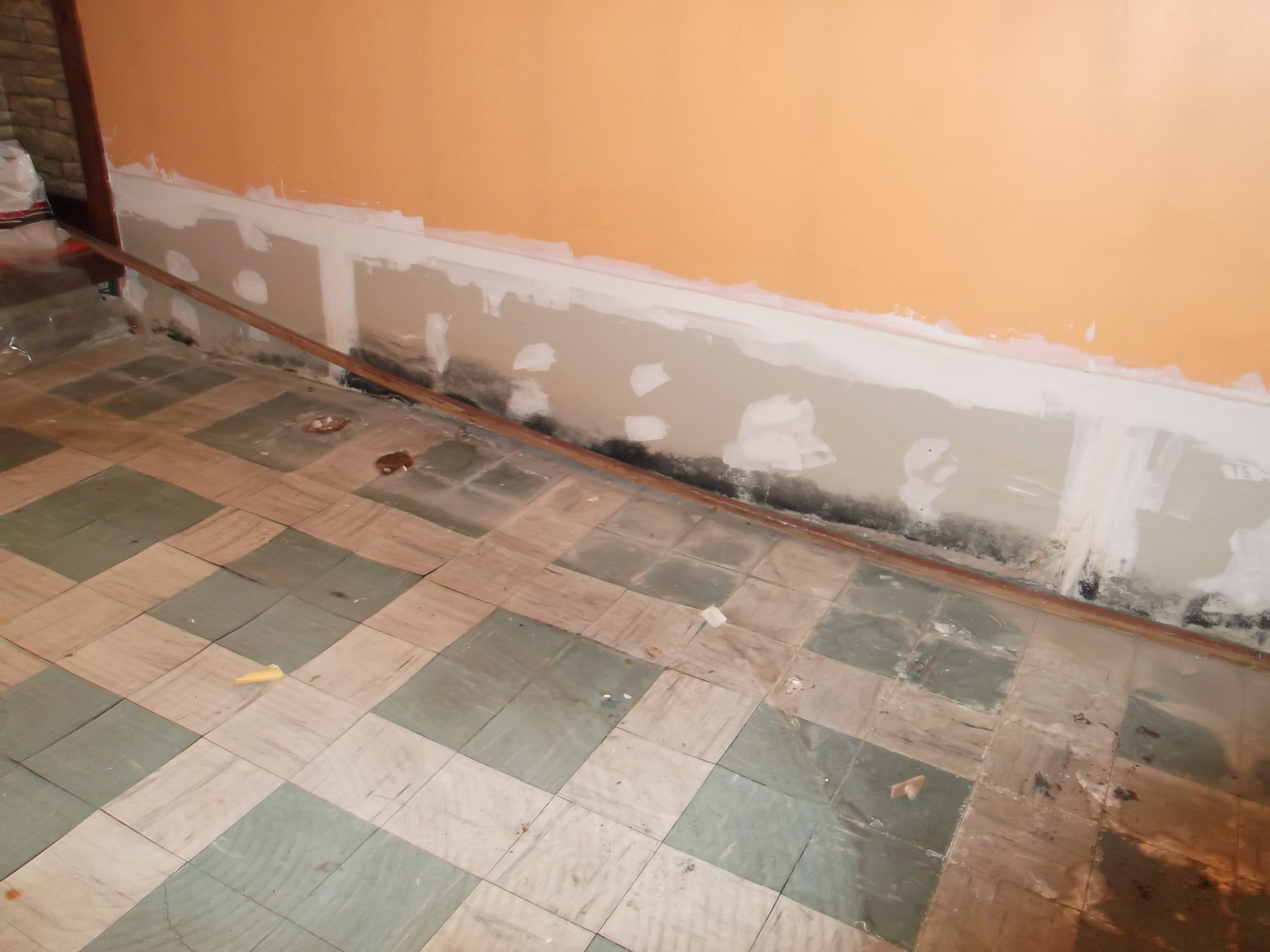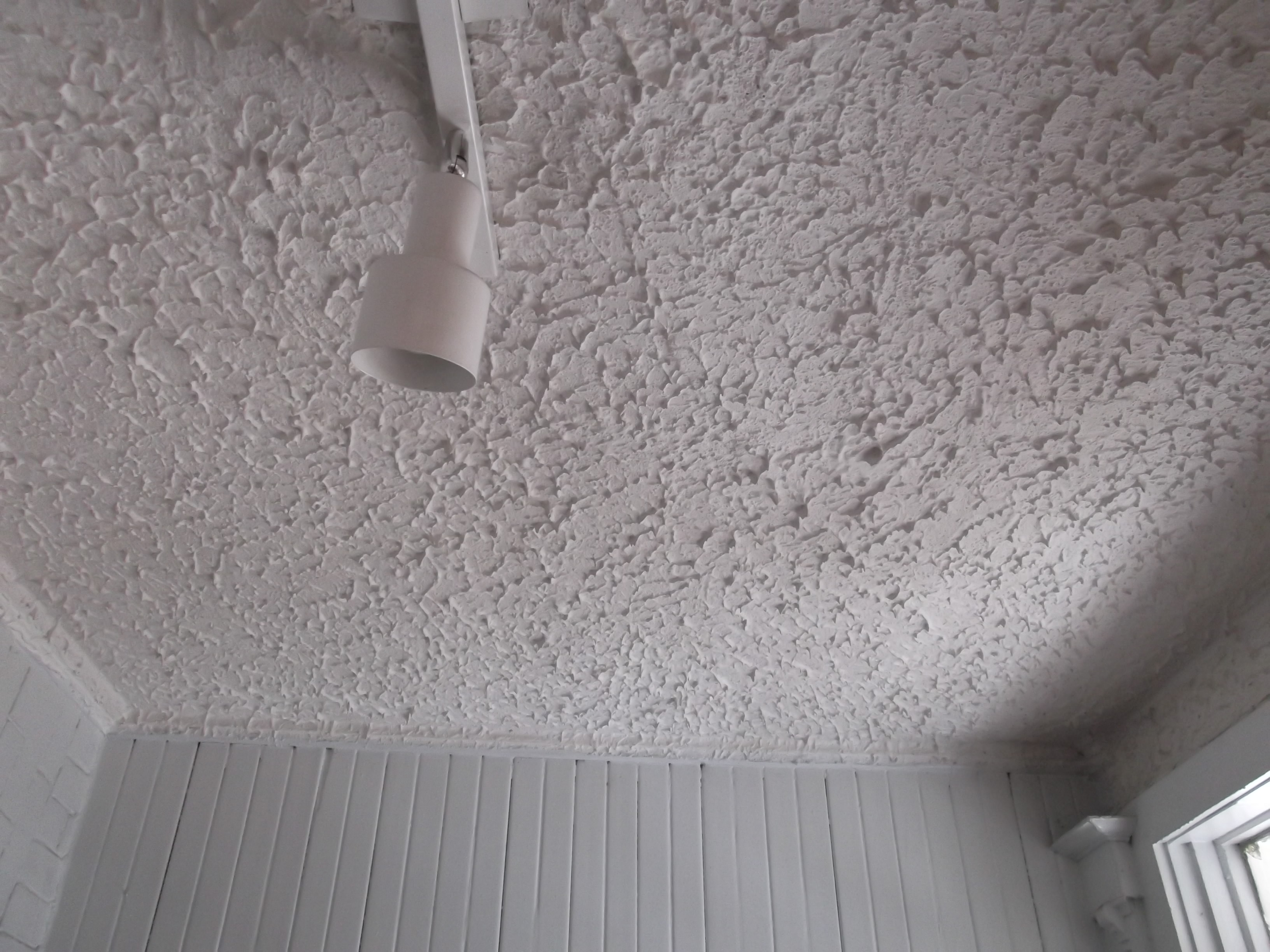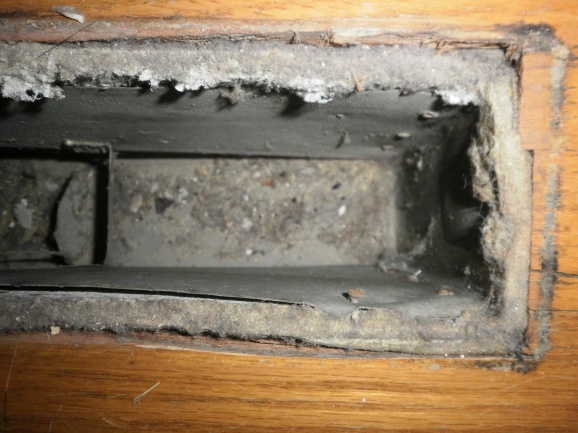 9 x 9 Floor Tiles Popcorn Ceiling Floor Vents / Register Vents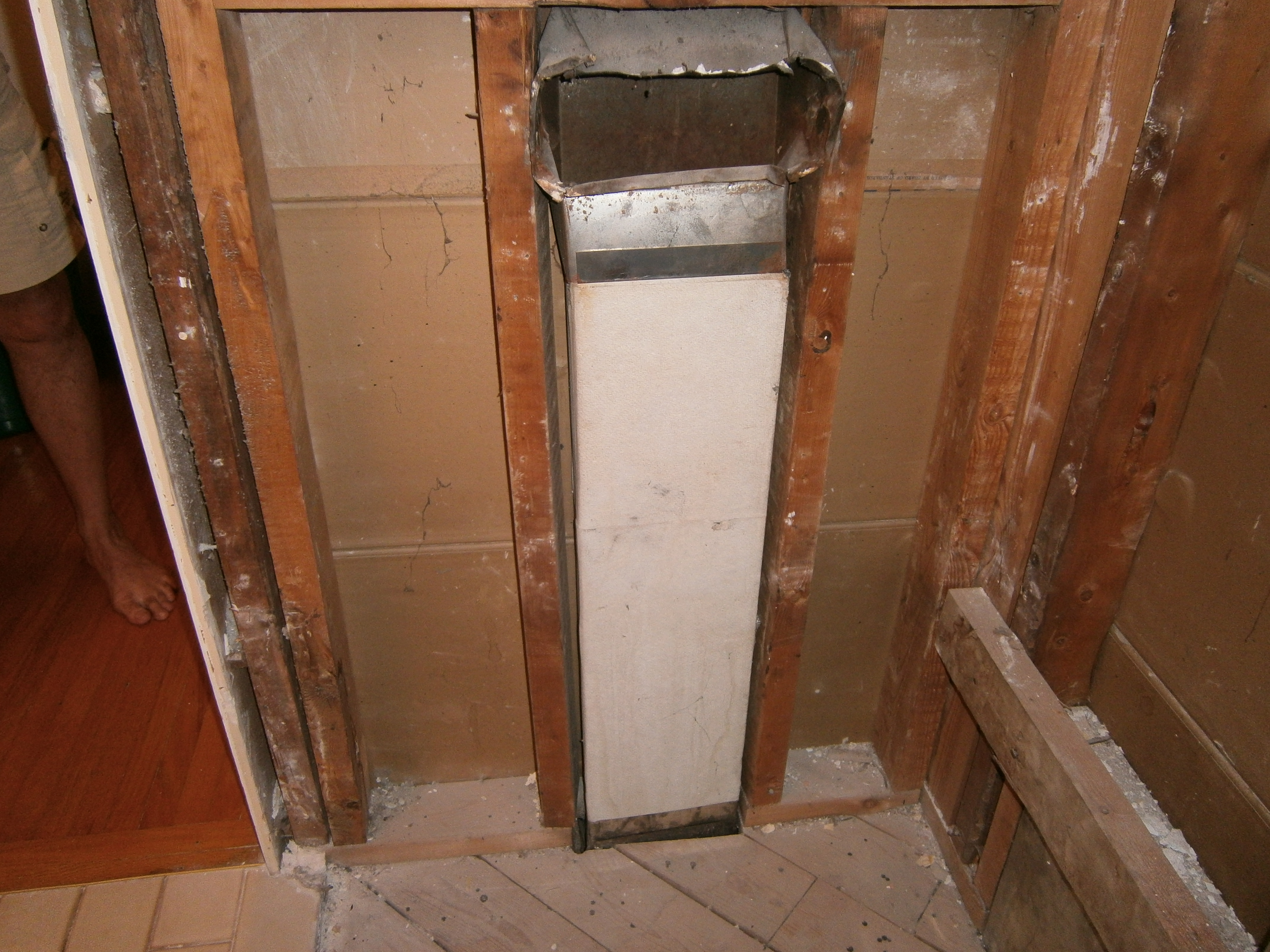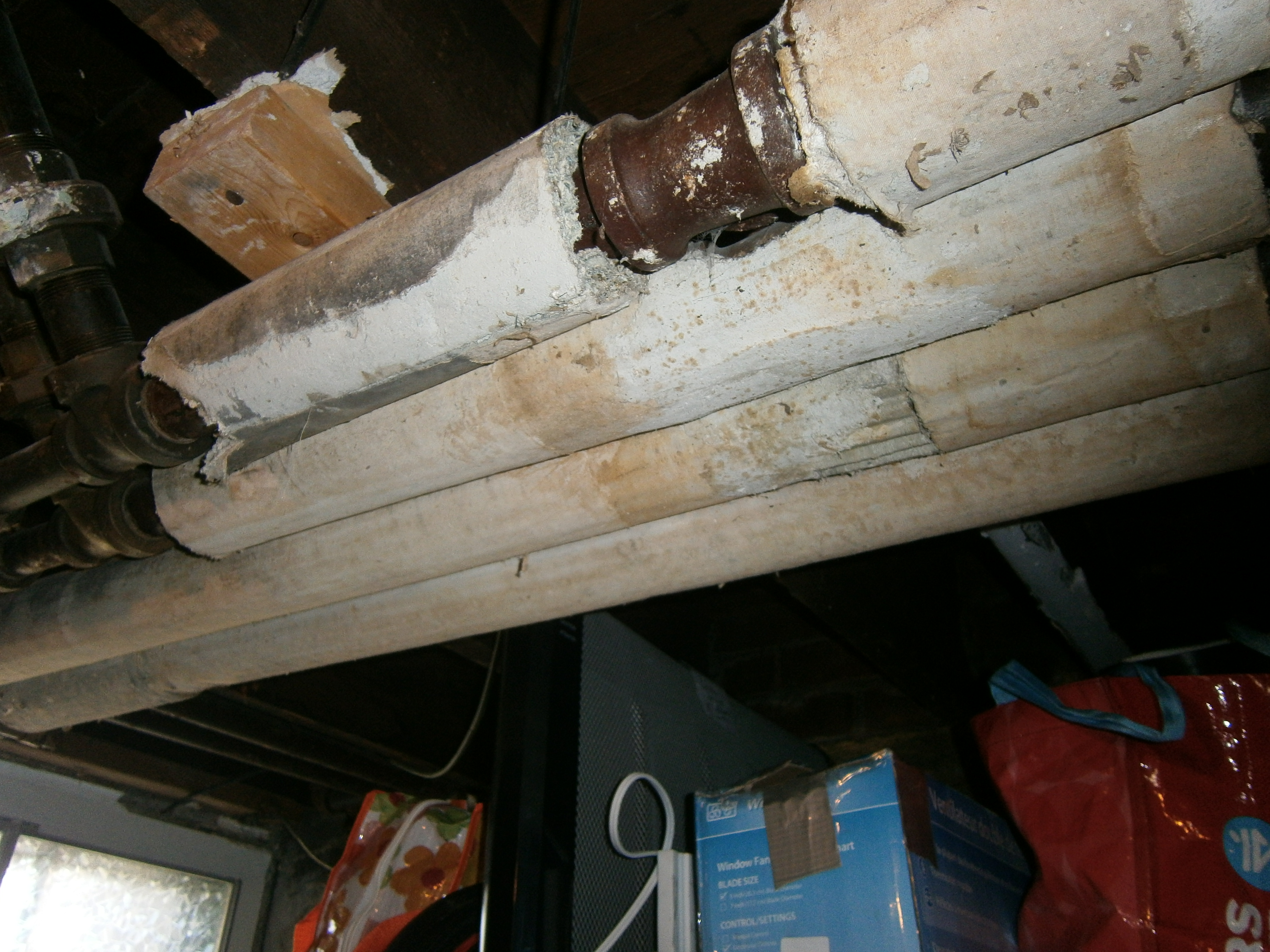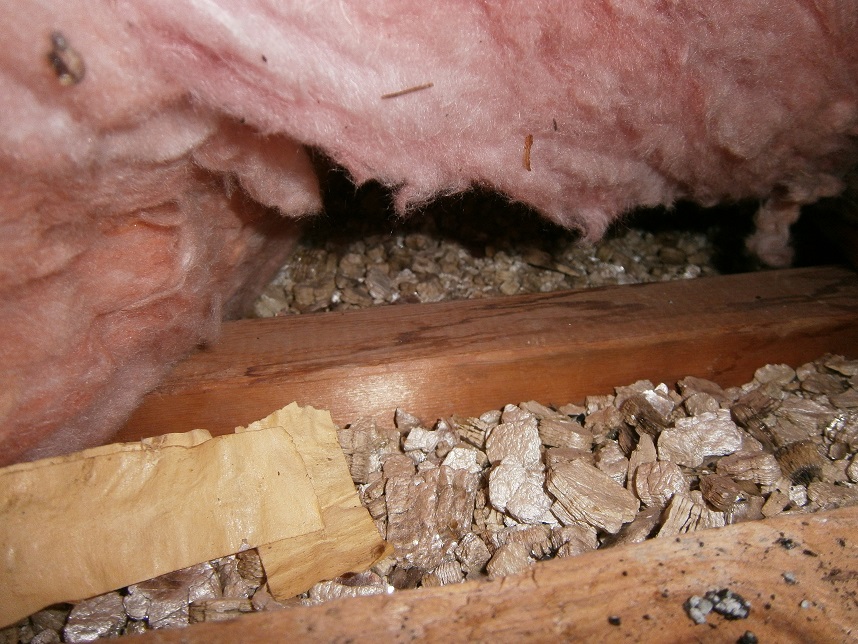 Duct Work Wrap Pipe Wrap Vermiculite Insulation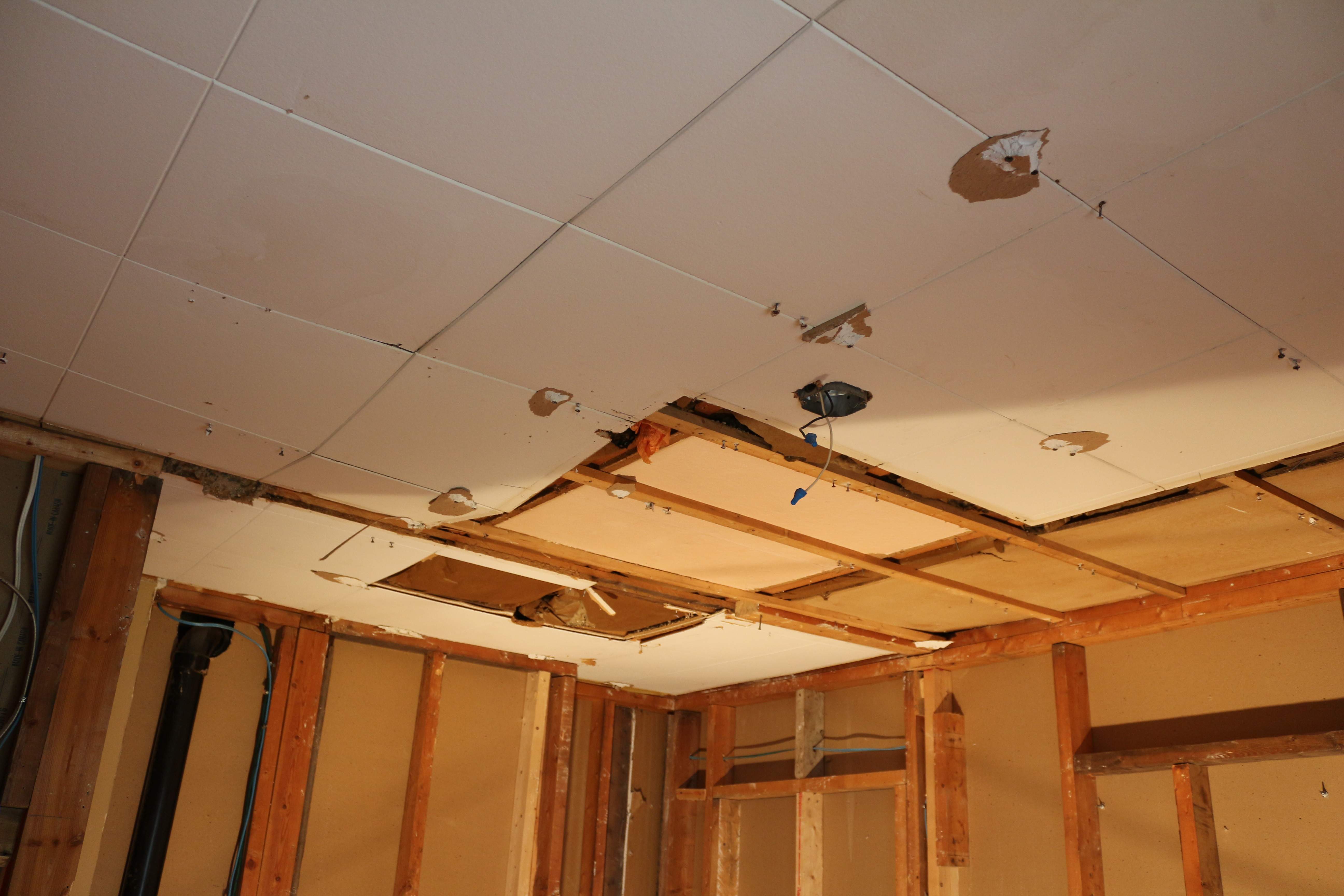 Ceiling Tiles
Asbestos Drywall & Asbestos Plaster
Asbestos Ceiling Tiles & Asbestos Vinyl Floor Tiles
Asbestos Textured Ceilings & Asbestos Popcorn Ceilings
Asbestos Pipe Wrap & Asbestos Duct Wrap
Asbestos Register Vents
Asbestos Insulation or Vermiculite Insulation
What is Vermiculite? Click here for more information.
Choosing an Asbestos Removal Company in Spruce Grove
When choosing a company to remove asbestos, it is very important to hire the right one. Improper removal can lead to cross-contamination of your entire property and exposure to asbestos fibres, possibly leading to serious health disorders.
As soon as asbestos is disturbed, the fibres become airborne and can be breathed into one's lungs, causing serious lung issues and in extreme cases cancer.
At Canada's Restoration Services, we take your health as our number 1 priority; ensuring all procedures are followed and all staff are properly trained for safe and proper asbestos removal.
If ever in doubt, don't hesitate to give us a call – A dedicated Project Manager will inspect your home in Spruce Grove and provide you with the best advice in keeping your property a healthy and safe environment!
1-888-551-0514