Asbestos Testing and Asbestos Removal in Orleans
Canada's Restoration Services

is a nationwide asbestos removal company providing asbestos testing and asbestos abatement in Orleans and across every major city in Canada for over 10 years. Our asbestos inspectors are IICRC certified and have completed over 10,000 jobs and inspections.

Book your free asbestos inspection today
1-888-551-0514
Asbestos Abatement in Orleans
The city of Orleans is historically known to building homes and commercial buildings using materials containing asbestos.
Asbestos is highly hazardous and needs to be handled using careful and industry standard procedures according to the IICRC guidelines. Improper asbestos removal or handling of asbestos can cause cross contamination and allow asbestos to travel through your home or office, putting you and others in harm and at risk for asbestos-related diseases. We follow a strict step-by-step asbestos process for all handling and removal of asbestos in Orleans. Proper disposal of asbestos is required in order to ensure that there is no cross-contamination.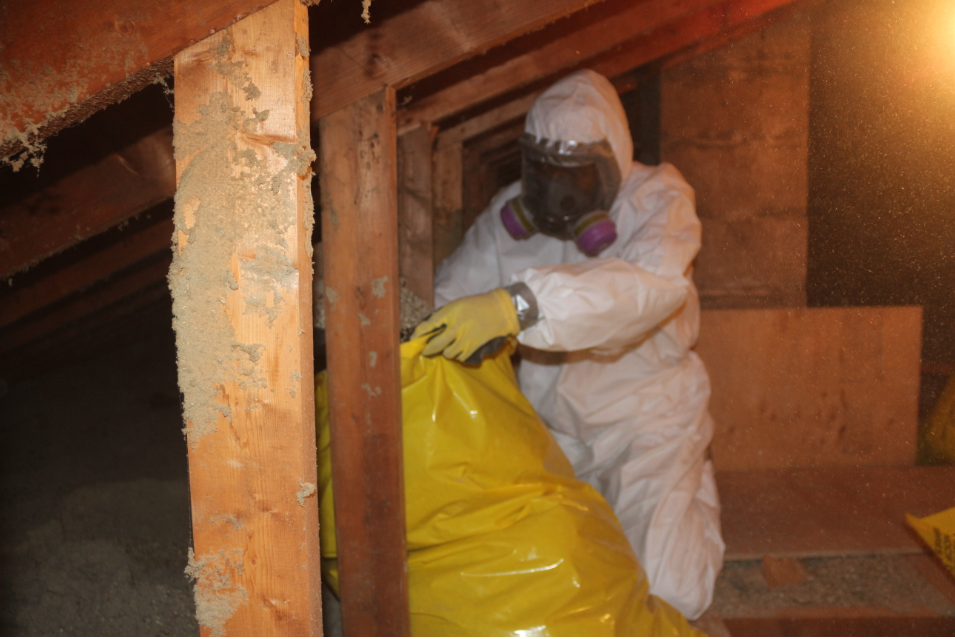 After a free asbestos inspection is conducted by our certified project managers, they will provide you a detailed scope of work listing the best solution to remove the asbestos and an estimate. Our top priority is keeping you and your family out of danger when removing the asbestos. We provide clearance certificates on all properties that are transferrable to new home owners.
Asbestos Testing in Orleans
Canada's Restoration Services is an award winning asbestos testing company in Orleans and performs asbestos testing on all residential and commercial buildings. During our asbestos inspection, we will take a sample of the asbestos (if required) and seal it and send it off safely to our third party accredited laboratory who will conduct testing on the suspected asbestos sample. Within 24-48 hours, we will receive the results stating if the sampled area does contain asbestos and if so, the type of asbestos present.
Book your asbestos testing today
1-888-551-0514