Asbestos Testing and Removal in Nepean
Canada's Restoration Services

has been specializing in asbestos testing and asbestos abatement in Nepean and every city across Ottawa for over 10 years. We are an award-winning company with over 10,000 inspections and jobs completed nationwide. We conduct free asbestos inspections in Nepean and provide certificates on all asbestos projects that are transferable to new home buyers.

Book your free asbestos inspection in Nepean today
1-888-551-0514
Asbestos Abatement in Nepean
Asbestos is a natural mineral which was commonly used in homes, buildings and schools for various uses such as insulation - in attics, around pipes, behind walls, in basements and also in ceiling tiles, plaster, vinyl floor tiles and roof patching, etc.
Asbestos can be found in all of these forms throughout the City of Nepean and the rest of Canada. Our asbestos inspectors remove asbestos in Nepean by following strict IICRC guidelines and are highly trained in asbestos testing and asbestos removal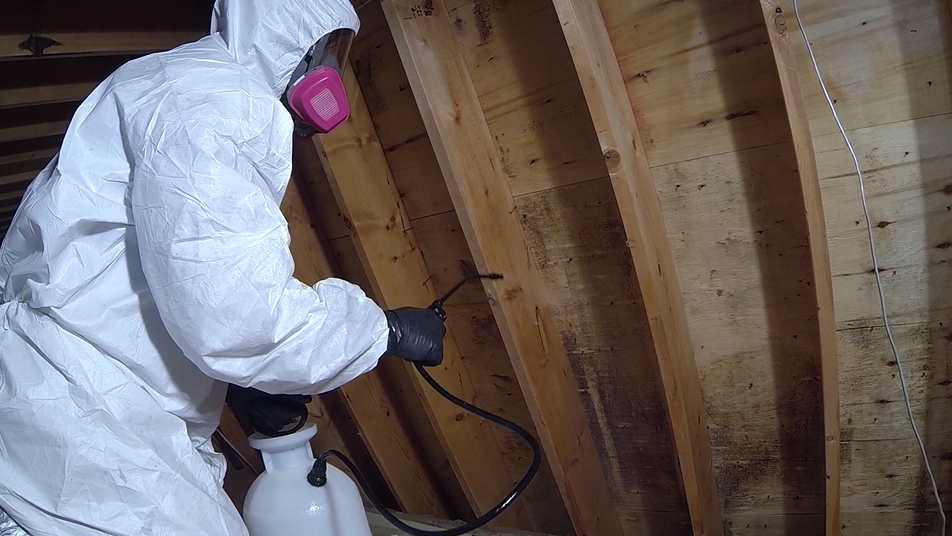 Asbestos is not as commonly used since prolonged exposure to asbestos has proved to be hazardous to one's health. When the asbestos fibers are released into the air anyone breathing the air is at risk. Asbestos exposure has been linked to lung scaring and cancer.
We perform free inspections on asbestos nationwide. Our certified asbestos inspector will assess your home or building. It is important to keep in mind to not buy or re-model a home without checking for asbestos first. Within 24-48 hours, you will receive a detailed scope of work outlining our assessment along with a estimate for the asbestos removal costs in Nepean and a plan of action. The cost of asbestos removal in Nepean varies on where the asbestos is located, how much asbestos there is and the type of asbestos.
Asbestos Testing in Nepean
Testing for asbestos in suspected material is required in order to confirm if asbestos is present, the type of asbestos it is and the concentration percentage. That is why we work alongside a third party accredited laboratory who performs the testing. The laboratory delivers the results within 48 hours. Our certified asbestos professional will overview the report and summarize the findings to you. If asbestos is confirmed, our team of professionals will construct a plan of action moving forward to work on making your home or business asbestos-free.
Schedule an asbestos test today
1-888-551-0514