Asbestos Testing and Asbestos Removal in Kanata
Canada's Restoration Services

is an industry leader in asbestos testing and asbestos removal in Kanata and across Canada. We are proud to announce that we have over 10 years of experience and have completed over 10,000 inspections and jobs nationwide. We provide free asbestos inspections in Kanata and provide certificates on our asbestos projects that are transferable to new home buyers.

Book your free inspection today
1-888-551-0514
Asbestos Abatement in Kanata
Asbestos is a natural occurring mineral that was commonly used in building materials, specifically for insualtion. Asbestos has been linked to many diseases, including mesothelioma, asbestosis and cancer. Asbestos removal in Kanata needs to be performed by highly trained and certified professionals. At Canada's Restoration Services, our team of experts follow a step-by-step asbestos process in Kanata to safely remove the asbestos, keeping your family safe throughout the procedure.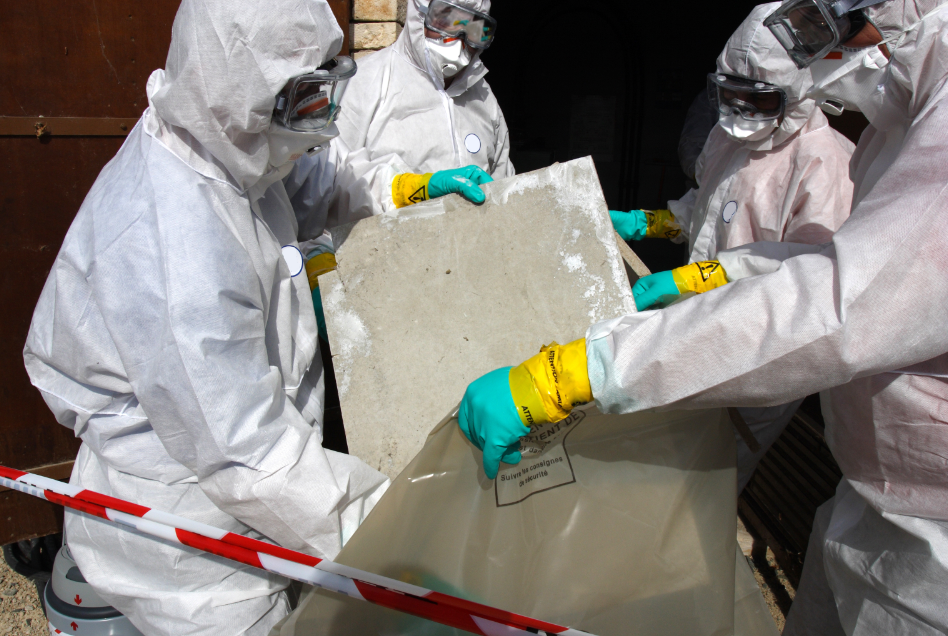 The asbestos process needs to be followed carefully. During the process, a containment needs to be set up around all affected and potentially affected areas. The asbestos materials are first completely wet with a binding agent and continually sprayed throughout the removal process to ensure they remain wet. This ensures that the asbestos fibers or asbestos dust are not able to become airborne.
Furthermore, our specialists will be dressed in protective clothing and utilizing the proper equipment to prevent cross-contamination and remove the asbestos safely. All wet materials and debris are immediately placed in caution bags and sealed. At the end of the asbestos procedure, our team of professionals will safely and carefully put all the asbestos in asbestos disposal bags and remove it from the premises by bringing the bags to the appropriate facilities.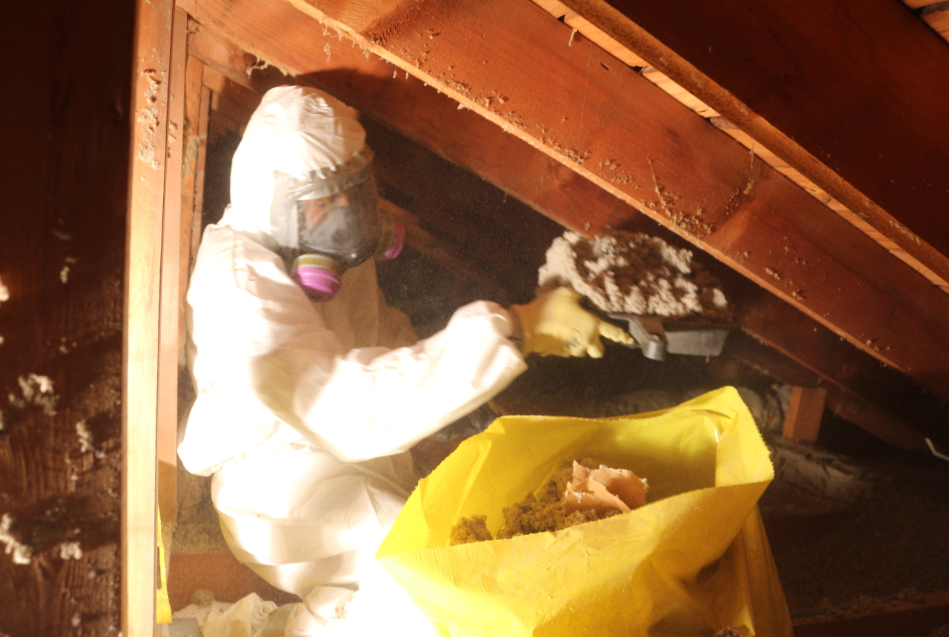 Asbestos Testing in Kanata
An asbestos inspector may recommend asbestos testing on suspected material. At times, an asbestos test is required on the material sample in order to determine if asbestos is present or not. We work with a third party accredited laboratory who performs asbestos testing in Kanata. Our asbestos inspector will safely extract a sample of the suspected asbestos and send it off to the laboratory. It is essential that this is handled by a professional, as disturbing the asbestos can lead to asbestos fibers becoming airborne. Within 48 hours, we will send over the results stating:
if asbestos is present

the type of asbestos

concentration percentage
If asbestos is confirmed, our asbestos specialists construct a report with an action plan moving forward to remove the asbestos. The cost of asbestos removal varies on the type of asbestos, where the asbestos is located and the amount of asbestos located.
Schedule your free asbestos testing in Kanata
1-888-551-0514