Mold Removal Toronto Jobs
At Canada's Restoration Services, we take pride on being a leader in the restoration industry for decades. We work hard to ensure that all of our customers are 100% satisfied with each instance of mold removal in Toronto.
Dealing with mold is never easy or fun. That is why we have a specialized division, dedicated to mold services, to ensure that we deal with your mold-related needs. Our mold professionals will answer your questions and address any of your mold concerns. Upon arrival, we follow a strict step-by-step procedure to seal and protect areas that may be affected by mold. It is a requirement for our mold inspectors to follow this procedure in order to prevent cross-contamination that may occur before and during mold removal in Toronto. We take our jobs seriously at Canada's Restoration Services and make the health and safety of your family our first priority.
Below are examples of how our mold inspectors at Canada's Restoration Services prepare homes and businesses across Canada for mold remediation.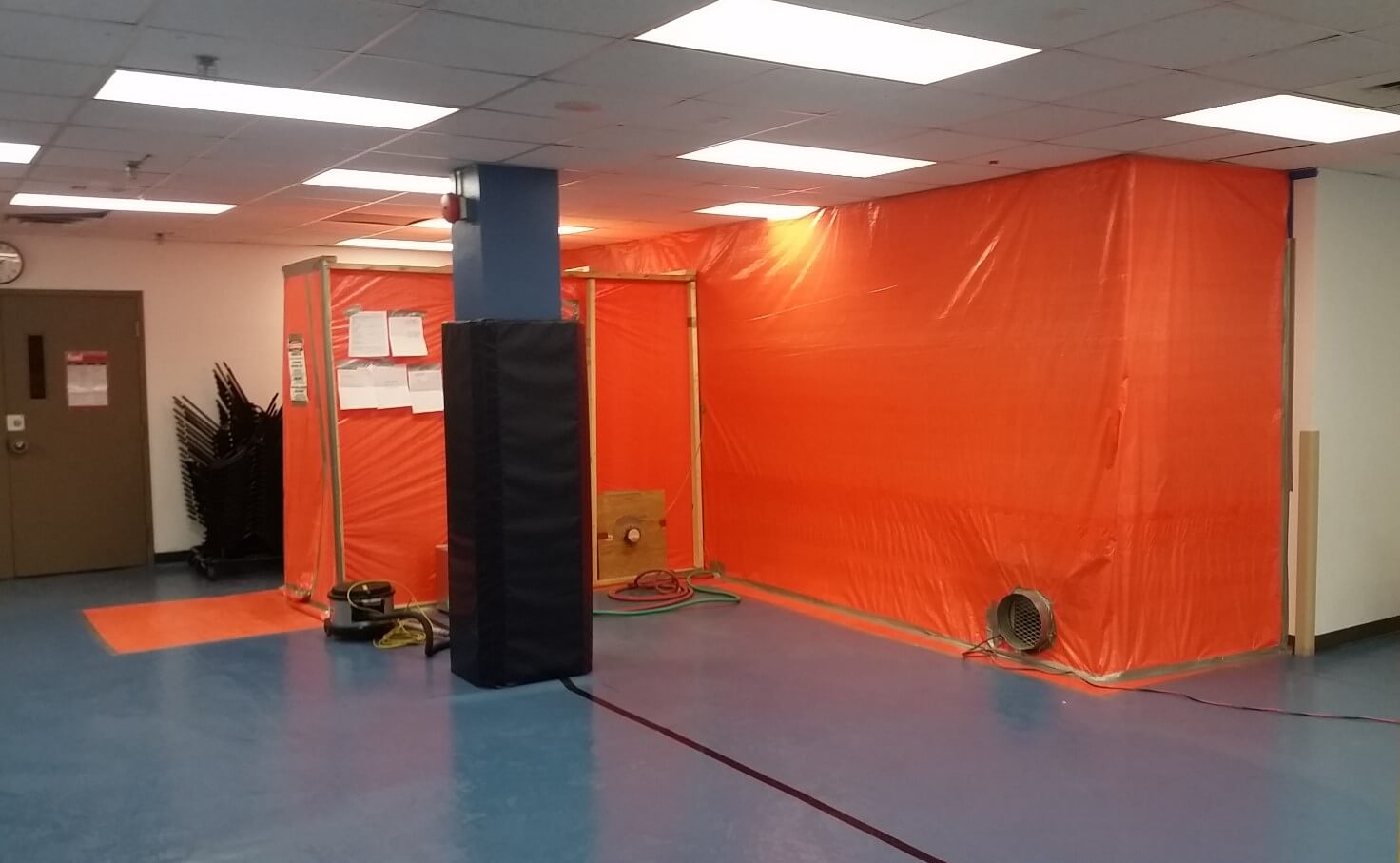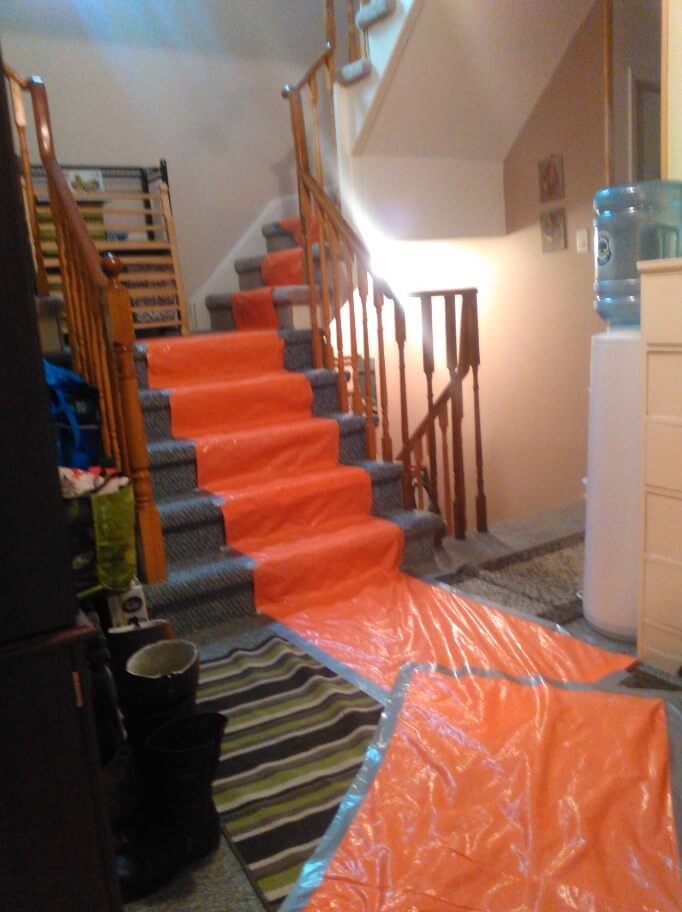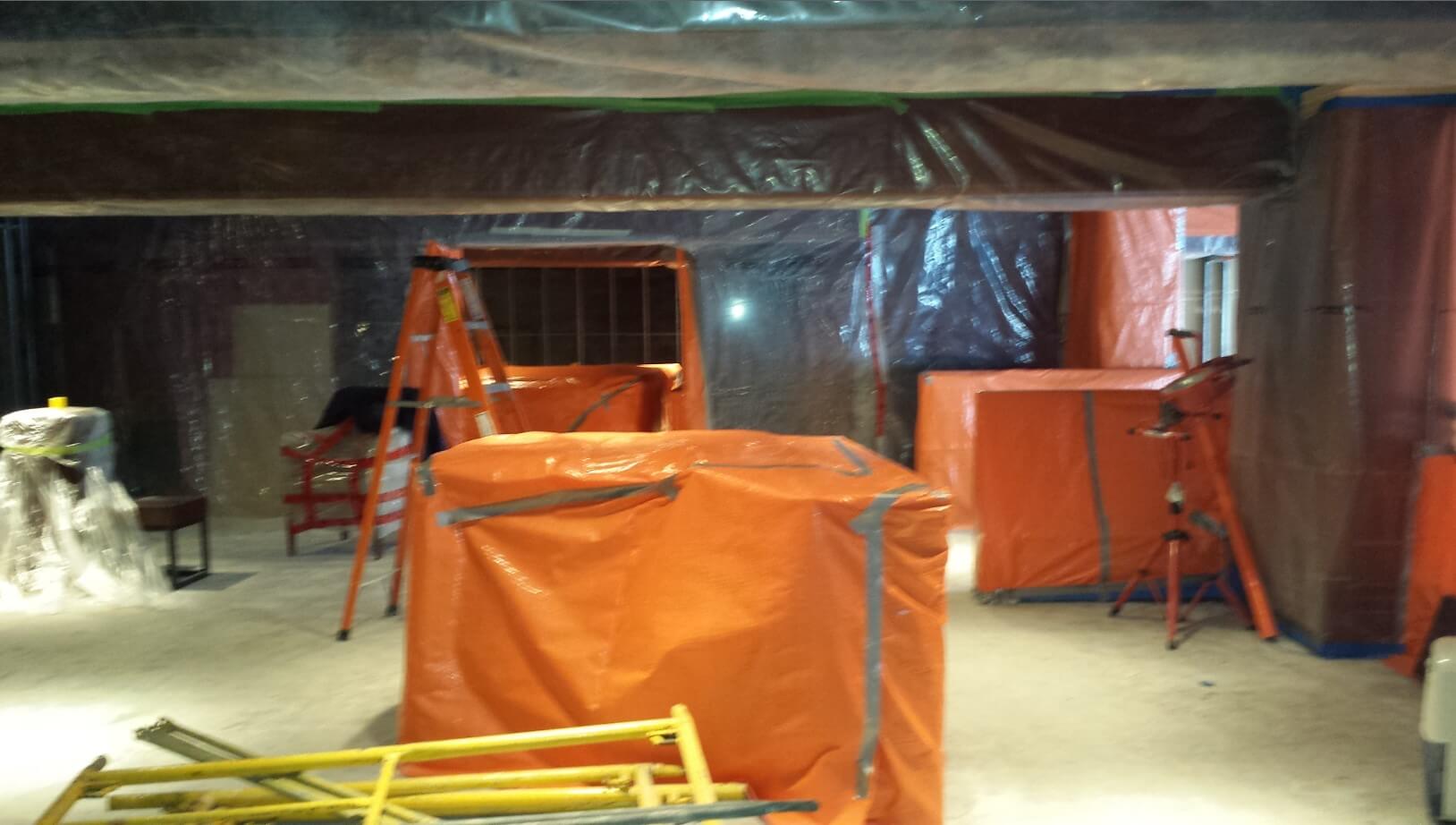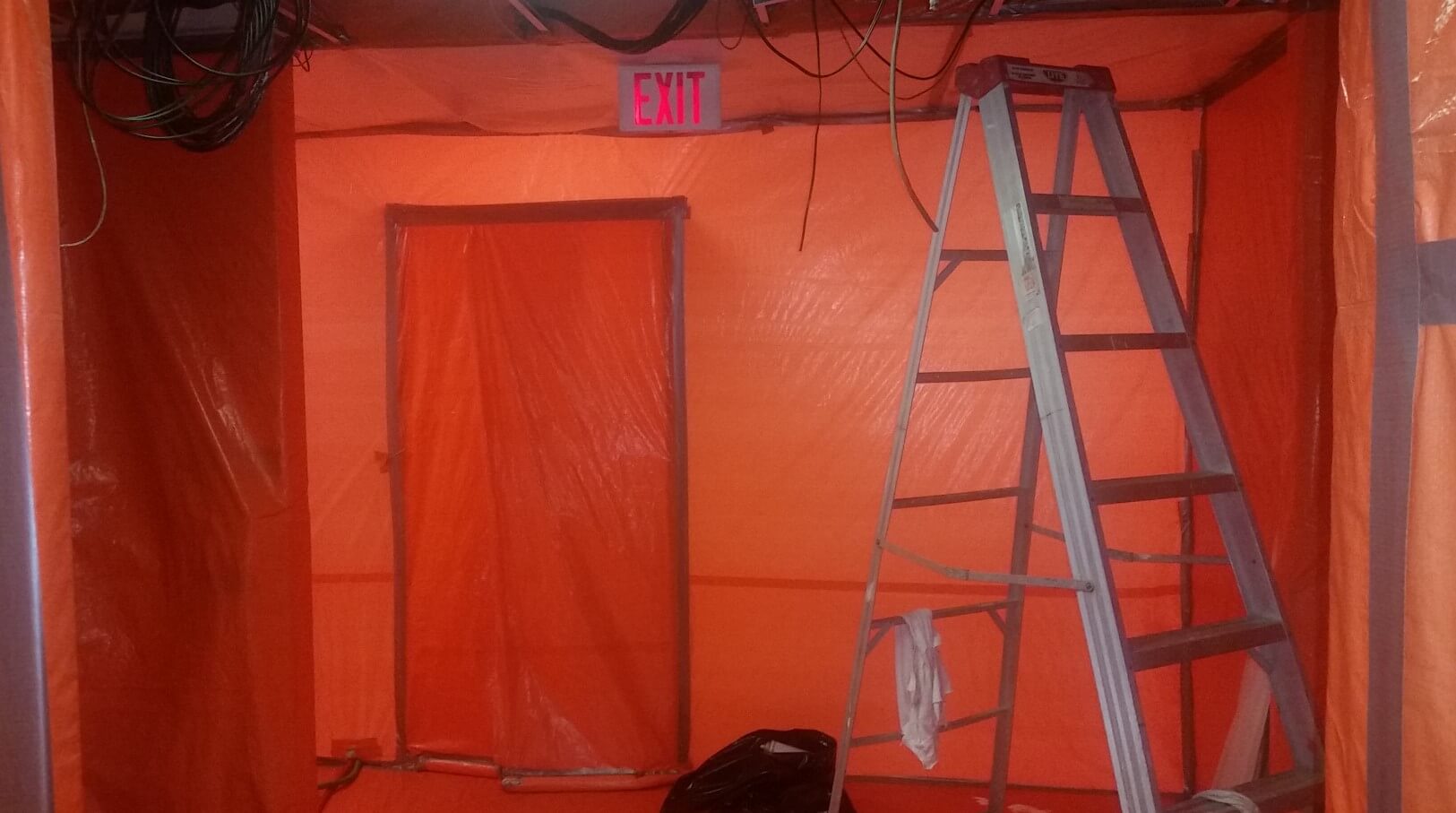 Containing Mold Outbreaks in Toronto
Once mold spores infiltrate an indoor space, the average person will find it hard to manage or minimize the spread. Mold spores travel naturally in the air outdoors, which means they're often cycling through our indoor spaces from residential, commercial, and public buildings. It isn't until a specific combination of moisture, heat, and low ventilation that these spores that have made their way indoors settle and multiply into a problematic outbreak.
Mold spores exist naturally, so they inherently cannot be contained. They enter through windows, doors, vents, and even cling to clothing. To stop spores from developing into a situation requiring large-scale mold removal in Toronto, property owners can minimize the conditions conducive to outbreaks. This means conducting mold inspections in Toronto, cleaning up leaks and water damage, and ensuring that there is good ventilation so that air is always moving.
Unfortunately, despite even the best efforts, mold infestations happen. Once mold has infiltrated your property, containment is directly tied to detection and prompt mold removal in Toronto.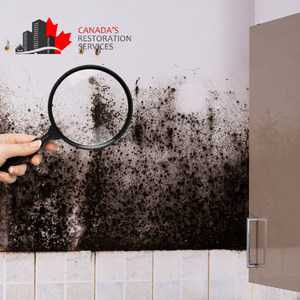 Here's how you can contain and eliminate mold.
Water Damage Restoration: mold inspections in Toronto find that one of the leading causes of mold is untreated or inadequately treated water damage and leaks. When you notice leaks, especially in drywall, wood, or other soft porous surfaces, contact Canada's Restoration Services for immediate water damage restoration. Quick water damage cleanup can save you the added stress of mold removal in Toronto later.
Identify Mold: to effectively stop mold, you must be able to recognize it. Mold presents a specific scent that is easy to identify. The odour is usually must and pungent. In addition to its unpleasant odour, mold can cause distinct dark, earth-coloured staining in moisture-prone areas that generally shows up spotted.
Conduct an Inspection: a mold inspection in Toronto conducted by a trained technician will help you effectively assess the severity of a mold outbreak. Technicians at Canada's Restoration Services will identify the source of the infestation and the underlying cause. They will also outline the outbreak's scope and collect mold testing samples.
Mold Remediation: the longer a property is left without mold remediation, the more extensive an infestation will become. Ultimately the spread of mold cannot be contained or controlled without effective mold remediation. The faster you start mold removal in Toronto, the better for your property and its occupants.
Prevent Repeat Outbreaks: If mold removal is not a professional operation, there is a significant likelihood of a repeat infestation shortly. When a trained team approaches mold remediation, they will identify and eliminate the entirety of an outbreak, so there are no remnants left behind to reproduce. Our team at Canada's Restoration Services will also give you insight into the exact conditions within your property that facilitated the infestation so you can make a plan to eliminate them.
Containment of mold in Toronto properties is difficult, especially without intervention from professionals equipped with high-tech equipment and industry expertise. To ensure successful mold removal in Toronto, get in touch with the Canada's Restoration Services team the second you have a suspicion.