How to Find the Best Mold Removal Company in Toronto?
Mold removal Toronto is a crucial service to ensure a safe and healthy home. It's essential to choose the best restoration company in Toronto or in the city you live to guarantee the most effective mold removal process . From mold removal costs to credibility, extensive research on potential companies is crucial. Here's what to look for when picking the right mold removal company, like Canada's Restoration Services.
Checking for 5-Star Mold Reviews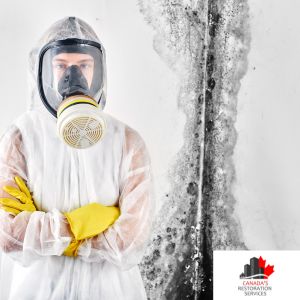 The best way to determine the credibility of a company is through reviews. Looking through the Google reviews of a company can give you insight into other people's experiences with the company, good and bad. You can notice if there is a persistent problem or if they just have one-offs.
Certification and License
A valid certification issued from Canada is essential because this certification proves that the technicians are trained and licensed. The Institute of Inspection Cleaning and Restoration Certification (IICRC) is the official Canadian certificate. Ensure that the company you choose for your mold removal is certified with this, if possible; more.
Understand Mold Removal Costs
Price can be a make-or-break factor for many. As the prices are so competitive in the industry, choosing a company based solely on price can sometimes be challenging. Always be cautious, as a company may have extremely low prices, but they aren't necessarily credible.
Best Mold Removal Company Toronto
Canada's Restoration Services is licensed and insured all over Canada by IICRC and WSIB (Workplace Safety and Insurance Board). We provide a warranty for up to 5 years on all our services in case you are in need of further maintenance. For more than a decade, we have been a leading company in the restoration industry.