Asbestos Testing and Removal in Burlington
Canada's Restoration Services

provides asbestos testing and asbestos removal in Burlington for all residential and commercial buildings. With over 15 years of experience, we have completed over 10,000 inspections and jobs across every major city in Canada. We are an award winning company providing free asbestos inspections in Burlington. Choosing the right asbestos removal company in Burlington is essential to keeping you and your family safe from all asbestos dangers. We provide transferable certificates on all completed asbestos abatement services.

Book your free inspection today
1-888-551-0514
Asbestos Abatement in Burlington
Asbestos is a naturally occurring mineral that is extremely hazardous. Asbestos fibers become airborne when asbestos-containing materials are disturbed. Once asbestos fibers are into the air, it causes serious health problems which may lead to mesothelioma, lung cancer or abestosis.
That is why we advise all home owners and business owners to contact Canada's Restoration Services for asbestos abatement in Burlington. Once you suspect you may have asbestos in your home, our certified asbestos inspector will inspect the area in your home or business. Within 24-48 hours, you will receive a detailed scope of work report stating the recommendations for asbestos removal along with an estimate.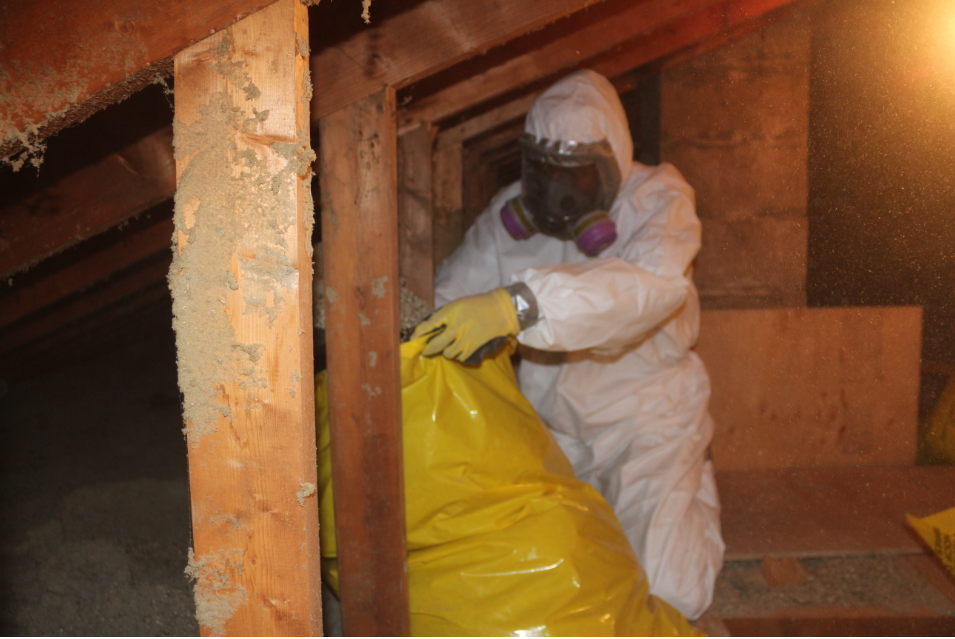 Our asbestos professionals are here to remediate your home while keeping your family safe. We follow a strict step by step asbestos process in Burlington. There are many areas in your home or business that may contain asbestos including:
asbestos in plaster

asbestos in drywall

asbestos in floor tiles

asbestos in ceiling tiles

asbestos in boards

asbestos in attic
Asbestos Testing in Burlington
During an asbestos inspecton in Burlington, our asbestos specialists may need to conduct asbestos testing to determine if asbestos is present. Under certain circumstances, an inspection is not enough to determine whether there is asbestos or not. Our asbestos specialists will take a sample of the asbestos and send it to our third party accredited laboratory. Within 48 hours, we will receive the results - stating whether asbestos is present or not and if so, the type of asbestos present. It is crucial that all home owners and business owners do not touch the suspected asbestos, as you may disturb the material and release fibers into the air.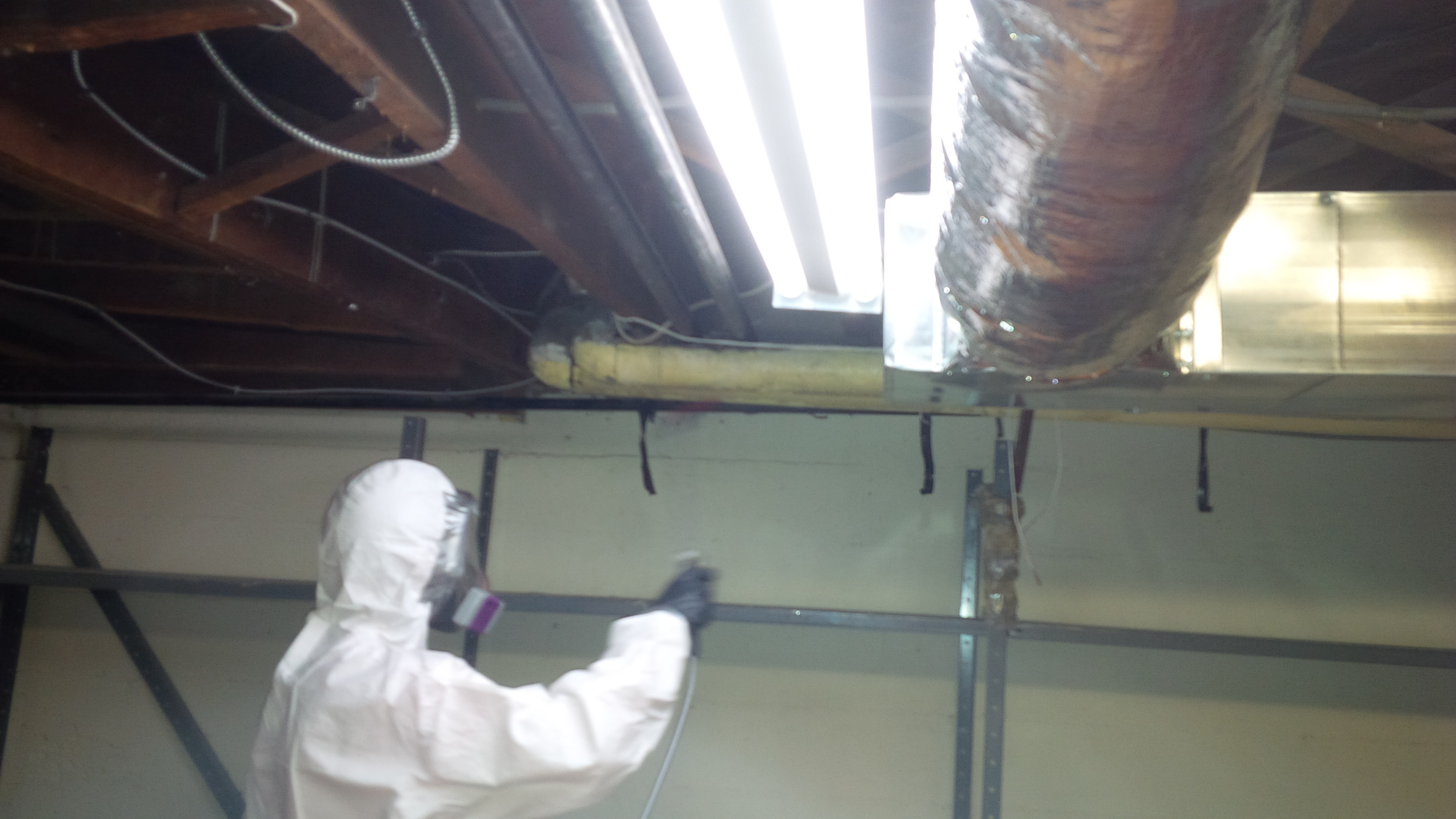 If asbestos is confirmed, our asbestos specialists will perform asbestos removal in your home or business. Our team of professionals are trained experts in understanding that the work area must be:
controlled; in order to prevent any cross-contamination

the proper equipment and clothing is being used

IICRC guidelines are in placce

proper clean up and disposal of asbestos
Schedule your asbestos testing today
1-888-551-0514